Hello, friends! I've been working with M1 affiliate program for a long time, and I'm satisfied with everything. That's why in early 2022, I chose their fresh product with a launch date of November 29, 2021. Initially, I had doubts that such an offer could take off during the winter period, but I was mistaken and achieved a ROI of 175%.
I set up targeting based on gender and age - Male 25+.

I used the following creatives:
I used two regular self-registration prepaid accounts. The advertising was not stopped or banned at that time, while one account got banned on a completely different offer. I directed the traffic to my own domain hosted on a server, although using the M1 link would have easily passed moderation.

I ran the campaign with multiple ad sets, typically launching 3-5 ad sets, each containing 2 ads with different creatives. Usually, one ad in each ad set performed well. I manually set the bid at around 70-150₽, depending on the time of day and ad delivery speed.

Initially, the lead cost was low, ranging from 30-70₽, but it gradually increased. I would stop ads when the lead cost reached 100-150₽ and create new duplicate ad sets that performed well and generated leads at around 60₽.

In the end, I ran only 6 creatives, and all of them performed exceptionally well. I believe that by changing the approach, it is possible to run this offer successfully at the moment.
Here is the statistics from TikTok:
(Other offers were tested in campaigns with a low spend.)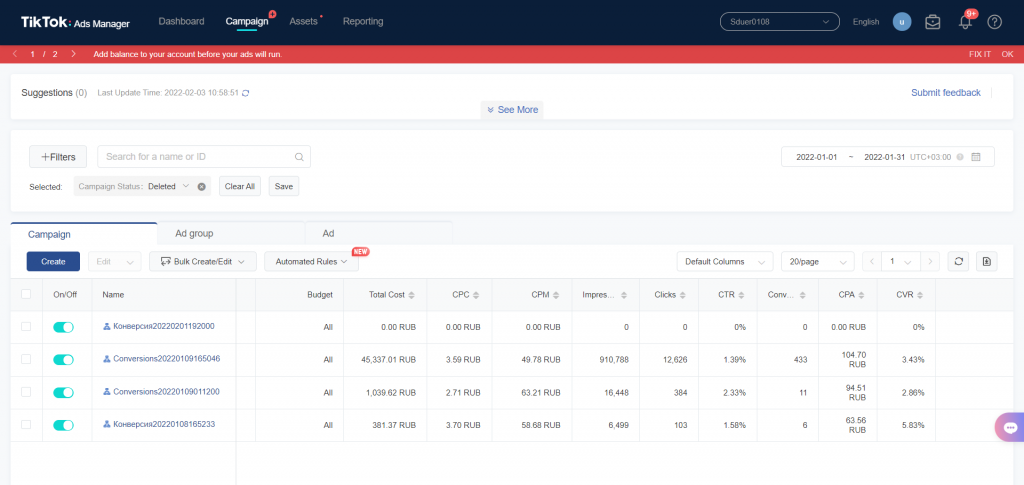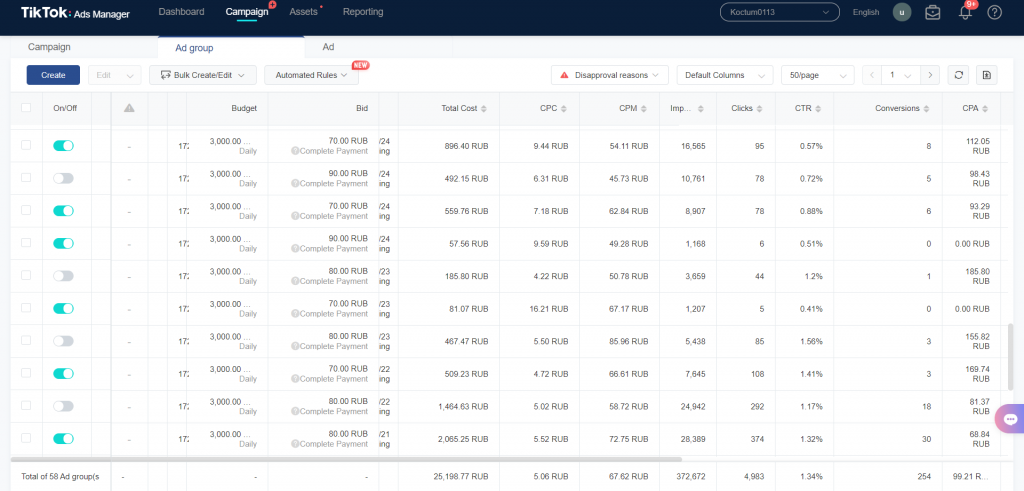 Statistics from M1:
I assume that this combination will continue to thrive as spring approaches, bringing more rainy days. Try different advertising platforms, change approaches in creatives, and don't forget about testing. Wishing everyone profits!