You can engage in various businesses, such as reselling goods. There are many different products that you can source and sell. Choosing the right product can be challenging as you fear it may not be popular, leading to potential losses.

We have compiled the top 100 best-selling products in Russia in 2022 for you. Take a look at what you can choose for resale.
Face masks.
One of the most popular products that are profitable to resell in the Russian market is face masks. Remember the viral blackhead mask that was invented by users and later picked up by manufacturers? You can also engage in reselling masks. Whether it's blackhead masks, pore-tightening masks, oil-control masks, or any other type, there is a huge variety of mask manufacturers and a wide range of effects they offer. You can choose to focus on a specific type or create a dedicated online store for masks.
Guasha Scraper

It is a tool used for performing Chinese massage, made of quartz, jade, or onyx. It is affordable, and the massage doesn't take much time or require any special effort, making the guasha scraper quite popular. It is one of the best-selling products in Russia in 2022.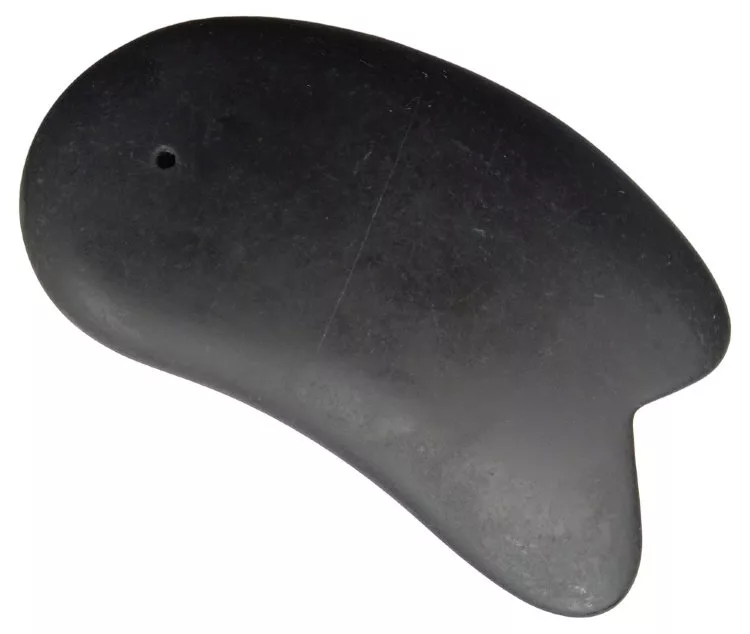 Guasha scrapers can be resold at a much higher price than the purchase cost, especially if done under your own brand.
Hydrogel film
Hydrogel film is a growing trend. You can "catch the wave" by starting to sell this product today.

Hydrogel film serves as an alternative to traditional protective film for smartphones and tempered glass. It doesn't shatter upon impact, adheres without air bubbles, and doesn't affect the sensitivity of the touchscreen. Additionally, small scratches on the film can "heal" over time.
Art and craft kits
In this one idea, there are several. The best-selling products in Russia since the time of the COVID-19 pandemic and self-isolation include various art and craft kits:
Wooden construction sets
Paint by numbers kits
Embroidery kits
Diamond painting kits, and so on.
Take a look at AliExpress to see how many similar products local manufacturers offer. Evaluate the cost and consider how much these products can be resold for in our country.
Books
Paper books are being read less frequently, but it's not just about them. You can open an online bookstore and sell electronic copies, audiobooks, and also include paper books.

Books may not be among the top-selling products in Russia, but there is a stable demand for them. The key is to analyze the preferences of the target audience and understand which authors or genres are preferred by customers.
Soft Toys for Children
Children's Soft Toys are among the top 100 best-selling products in Russia because babies are born constantly, and parents (or grandparents) buy them new toys all the time.
There are plenty of ideas on which specific toys you can sell, and there are even more manufacturers willing to supply you with products.
Night lights
Unusual night lights are another ongoing trend that doesn't fade away. Some people have been buying them for a while, while others have just discovered these original fixtures and now want one for themselves.
Ring light
Ring lights have become a popular product thanks to TikTokers. They use them to create lighting for their videos. Regular people also purchase ring lights to take high-quality photos.
Phone cases
No comments needed here. One of the profitable items to sell in Russia right now is phone cases: for old and new models. It's preferable to have some unique ones. Just remember how popular (and still in demand) iPhone underwear was.
Mops
No, we are not talking about regular mops that require attaching a cloth, then removing it, wetting it, and squeezing it. Modern women want to simplify their household chores as much as possible, so it is currently profitable to sell convenient mops that can be wrung out in a matter of seconds or those that easily reach hard-to-access areas.
"Hoodie"
"Hoodie" is the term used for a sweatshirt with a hood that can be worn by pulling it over the head. They are popular among both men and women, and in 2022, it is profitable to sell hoodies with unique themed prints. For example, hoodies featuring characters from the popular game Among Us.
Smart scales .
It's not enough to have just regular scales anymore. Now everyone wants them to not only show weight but also calculate the ratio of muscle to fat mass in the body and do something else. The more functions the scales have, the more in demand they can be.
Smart wristwatches
Smart wristwatches that can integrate with smartphones and receive calls, notifications, and text messages are in demand in 2022. It is desirable to sell products that are compatible with the most popular phone models.
Charging devices.
Ever since smartphone manufacturers started releasing devices with the same charging input, selling charging devices has become very profitable. And along with them, external batteries have also gained popularity as they are convenient to use while on the go.
Irrigator
One of the current trends is health. People want to have fewer problems in the future, so they are more diligent in taking care of themselves in the present. Irrigators (devices for removing dental plaque) may not be as popular as the top in-demand products, but they can still be profitable to resell.
Aroma diffuser
Such devices are called "aroma diffusers" in English. They are designed to both humidify and aromatize the air simultaneously. Once again, we come back to the concepts of health and comfort, as aroma diffusers enable us to spend less time creating a pleasant atmosphere.
Fitness trackers
Relevant for those who want to lose weight and for those who simply want to monitor their health. Fitness trackers display activity metrics, monitor heart rate and blood pressure, and can even provide recommendations for exercise intensity.
Wireless headphones
What can be resold in Russia without fearing low demand is headphones. They are constantly getting lost and broken, so people buy them frequently and in large quantities. And wireless ones provide more freedom compared to wired models.
Science experiment kits
No, not for experiments on humans. We're talking about children's chemistry sets - they are relatively simple, but interesting for both adults and children.
Blenders
It's clear here - blenders significantly simplify life because they allow you to blend potatoes into puree with just a few buttons instead of doing it manually. And instead of spending half an hour pureeing soup yourself, you can do it all in a few minutes.
Coffee makers
It is not the most popular product in Russia in 2022 because it is not widely accessible. However, for those who are accustomed to using it, it is necessary. Coffee makers are also often purchased for offices and cafes, so you won't be left without sales.
Steamers
It's also a reference to healthy food and eating. A steamer allows not only relatively quick cooking but also consuming food that is maximally healthy, without harmful fats.
Gaming consoles
Reselling famous PlayStation consoles can be challenging, but it is possible. However, if you don't want to encounter difficulties, you can consider focusing on more budget-friendly models. Alternatively, you can engage in reselling handheld gaming consoles.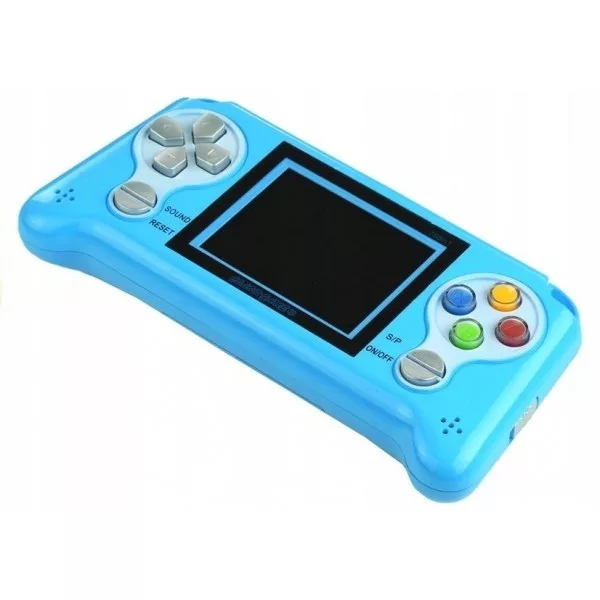 Fabric masks
They occupied the top positions in the list of the 100 best-selling products in Russia during the pandemic. Currently, the demand for them has decreased, but you can still continue to profit from masks. Your target audience will simply shift from those who fear the virus to those who want to stand out and make a fashion statement.
Interactive toys
Children's smartphones and laptops, robotic puppies, cash registers, and much more - things that parents have bought for their children at least once. You can resell interactive toys for different age groups and make a good profit from it.
Children's clothing
Children's clothing is one of the best-selling products in Russia in 2022. Young children grow very quickly, so parents are often forced to buy them new clothes. If you can offer customers a reasonable price, the demand will be high.
Treadmills
Treadmills are one of the most resold items in our country because they are in demand for weight loss and fitness purposes. However, it will be profitable to sell them if you source them directly from the manufacturer, allowing you to set a reasonable markup.
Screwdriver sets
Tools always enjoy popularity, and if you can offer potential buyers something useful and affordable, the demand will be high. That useful and affordable something would be screwdriver sets for all occasions.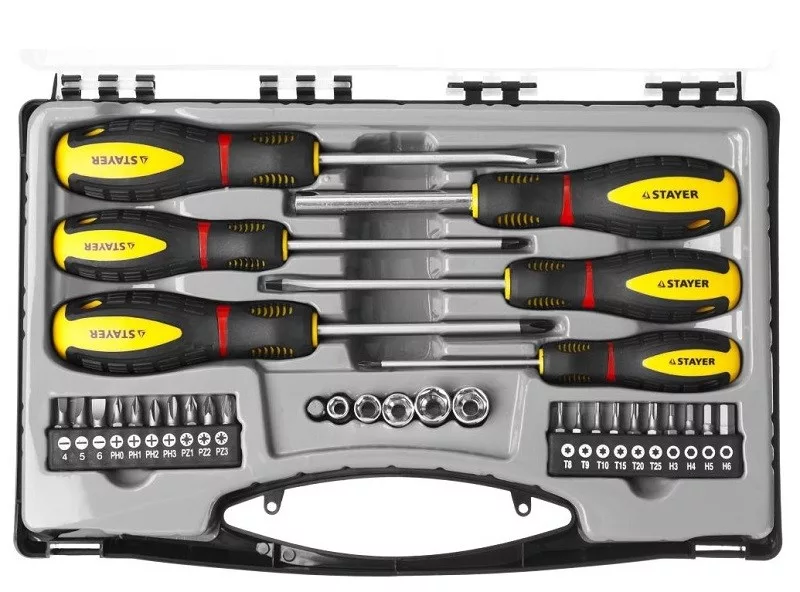 Reusable water bottles
The trend towards sustainability has taken over the world. People are increasingly opting for reusable water bottles instead of single-use plastic ones. And you can resell them as a popular product - for example, by choosing glass bottles with interesting prints or with some additional features.
Reusable bags
Continuing the trend of sustainability - selling reusable bags. While not the most popular items in Russia yet, there is already a steady demand for them. They are purchased by those who care about the environment.
Blankets and throws
Another product with a steady demand is blankets and throws. They are purchased as gifts or for personal use. You can resell solid color sets or opt for vibrant ones for unique interiors. Additionally, blankets and throws featuring cartoon characters are popular for children's rooms.
Storage containers
There is a trend on social media and in the information sphere towards convenient storage of belongings. Various containers for clothing, shoes, toys, and many other things can be helpful in this regard.
Storage jars
Another continuation of the trend towards convenient storage is jars for bulk products. Regular jars with lids are quite common, but you can offer customers something unique and original.
Organizers
It's not just small boxes for pens, pencils, and rulers. Nowadays, there are organizers for storing cosmetics, skincare products, craft supplies, threads and needles, and much more. You can open an entire store of organizers and offer products for storing anything.
3D stickers
They serve as decoration for the interior. And if you choose 3D stickers that glow in the dark, they can be used as a night light in a child's room.
Phone holders
Russians are buying more cars and more smartphones. Therefore, what is profitable to resell in Russia is related to cars and phones. You can order convenient car phone holders from China and sell them here at a higher price, but be careful with markups.
Popsockets
These are ring-like attachments for smartphone cases that allow for convenient grip and can also be used as a stand. They are sold everywhere and are inexpensive, so it's not profitable to mark up regular ones significantly. However, you can offer customers unique popsockets, such as those made from wood or other materials.
T-shirts with prints
Another popular item that can be resold in Russia is T-shirts with various prints: hieroglyphs, inscriptions, animal images, or ornaments. You can either source ready-made items or customize them with your own prints.
Heated car seat covers
They will be in high demand in northern regions of Russia and places where it gets sufficiently cold in winter and requires warming up the car for 5-10 minutes before going anywhere with it.
Replicas of famous brands.
They have always been among the top 100 best-selling products in Russia. Those who cannot afford original branded items buy replicas. There are plenty of them in the market, and you can carve out your niche by specializing in something specific, such as selling only sneakers or replicas of a particular brand.
Adult products
A variety of adult products are becoming increasingly popular. They are even sold on the most popular marketplaces in Russia, and you can source them from manufacturers at reasonable prices.
Power tools
Power tools are drills, rotary hammers, screwdrivers, and other devices that are necessary for finishing and repair work. You can resell them if you source them directly from manufacturers and establish your own online store.
Smartphones
Another type of goods that is highly demanded and sold in Russia. However, reselling them can be quite challenging as you would have to compete with major retail chains.
Interior goods
A diverse range of interior decor is highly popular as people strive to make their homes comfortable and cozy. You can sell anything - beautiful figurines, dream catchers, vases, large artificial flowers.
Costume jewelry
A niche where markup can reach 400-500% or more, especially when selecting high-quality costume jewelry. You choose jewelry that looks luxurious and resell it in the local market.
Stationery
These are consumable materials that are needed everywhere and at all times. You can open a dedicated stationery store or sell complete sets of stationery items. For example, sets for first graders.
3D pens
Another product that can be sold profitably in Russia is 3D pens, which have gained popularity relatively recently. They draw with melted plastic, allowing the creation of three-dimensional shapes right in the air. Such a gift is given to both children and adults.
Smart speakers
A modern gadget that is gaining popularity after the launch of smart speakers by "Yandex" with the voice assistant Alice. Reselling them would be expensive, so you can purchase a batch of speakers from another manufacturer and offer them at a lower cost as an alternative.
Keyboards
Keyboards, which can be connected to laptops, personal computers, and even smartphones, often malfunction, so they are frequently purchased. And you can sell not just an ordinary keyboard but a backlit keyboard, a gaming keyboard, or a "for blondes" keyboard with funny key names.
Perfumes
To resell original perfumes, significant investments and official business registration are required. You can resell replicas instead - they sell well.
Skincare products
The selection is vast - sell creams, scrubs, masks, lotions, oils that are necessary for maintaining natural beauty. Pay attention to a specific brand or assemble a wide range of products.
Anti-aging cosmetics
Instead of dealing with the entire range of cosmetics, you can specialize in selling one particular product, such as anti-aging skincare products. Here are a couple more ideas to consider: you can sell Korean or Chinese cosmetics or premium segment products.
Handbags
Here too, you can segment your market - for example, sell only men's or women's handbags. The second option is more preferable since it is one of the best-selling products.
Steering wheel covers
Leather, fabric, printed, solid-colored, bright, and dark - any type of steering wheel covers. People will buy them both to make the interior cozy and for comfort, especially during winter when they don't have a heated steering wheel.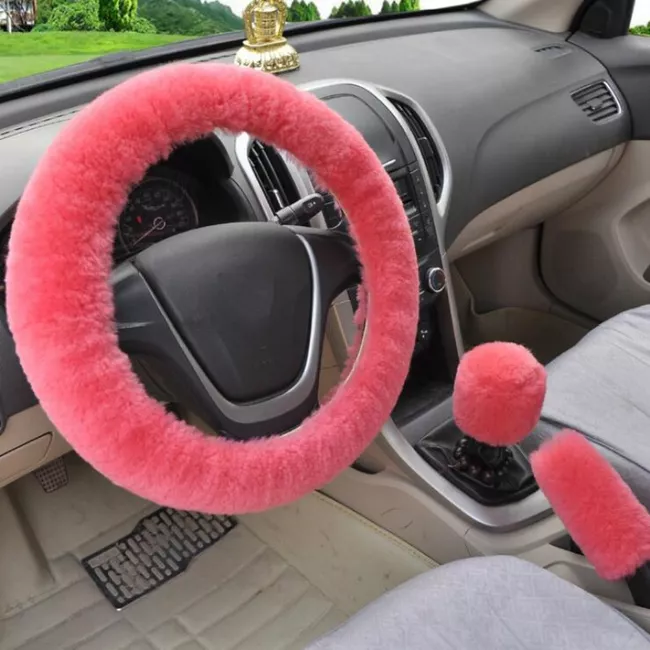 Tableware
Old plates, mugs, and glasses can break, and new ones will be needed. You can open a store with a wide range of tableware or resell sets: there will be higher demand for them as everyday tableware is easily available everywhere.
Pet toys
Many households have cats, dogs, hamsters, and other pets. You can sell toys or pet care products such as shampoos, cages, grooming brushes, and so on.
Quadcopters or drones
Another ongoing trend - it will be profitable to resell the product if you purchase large quantities, preferably directly from the manufacturers of quadcopters.
Swimming rings
Relevant for the summer season. You can sell not only children's swimming rings but also adult swimming rings, as well as mattresses, armbands, and life jackets.
Children's cribs
Something that will never decrease in demand. Parents strive to make their lives easier, so multi-functional cribs are in vogue. For example, models that change shape as the child grows or cribs that double as swings, cribs combined with a dresser and changing table.
Baby strollers.
Another idea for resale in Russia. When selecting specific products, pay attention to convenience: it is important for the stroller to be easy to maneuver, waterproof, and stain-resistant.
Baby walkers.
Help babies learn to walk faster by selling baby walkers. You can offer affordable ones that are just enough for one child or more expensive ones that are often resold or passed down to second or third babies.
High chairs
It is better to choose high chairs that can be used not only for feeding but also transformed into a play area. With a removable tray that is easy to clean.

Translation: "It is better to choose high chairs that can be used not only for feeding but also transformed into a play area. With a removable tray that is easy to clean."
Plant seeds
Seedlings and plant seeds are in high demand during spring when the gardening season begins. To make a substantial profit from them, it is best to focus on turnover by opening a specialized store.
Weight loss products
Exercise bands, steppers, dietary supplements (supplements) - all of these can be resold with a high markup. Weight loss is a popular and sensitive topic on which it is easy to make money.
Fans
Sleds are better to sell in winter, while fans are in demand during summer. They provide relief from heat and are sought after by those who do not have air conditioners or split systems. You can resell small desk fans or standard ones.
Scooters
Sell scooters for adults and children: two-wheeled and three-wheeled, with height adjustment and without, standard and electric scooters. They are becoming increasingly popular in big cities - it is easier to get around on them than walking.
Bicycles
Another popular product for quick transportation in Russia. You can sell regular bicycles, or you can sell sports bicycles, but you will have to target a niche audience.
Sunglasses
They are worn on beaches, while driving a car, simply for fashion. There are a lot of sunglasses in the market, but you can withstand the competition if you create a wide range of options.
Inflatable pools
Demand for pools increases during the summer. You can make a profit from regular inflatable ones by focusing on volume, while for frame pools, a high markup is the key.
Watering cans
An indispensable garden tool. It is also a lifesaver for those who grow indoor plants. Pay attention to watering cans with a convenient handle and a spout shape that allows watering even densely planted plants.
Lawn mowers
A specific product, but you can also make a profit from its resale. Especially if you choose budget models that everyone can afford.
Umbrellas
A product that will be needed constantly. Segment yourself within the niche: for example, sell only children's, men's, or women's umbrellas. Or create the widest range possible to outperform competitors.
Bedding
It can be considered a consumable item - bedding is often purchased as a gift or for personal use at home. Decide for yourself what kind of bedding to sell: there is demand in the market for budget and expensive sets, solid colors and patterns, made of cotton and silk.
Candles
Also a consumable item: candles are used to decorate celebrations and create a romantic atmosphere. You can resell regular, scented candles or uniquely shaped handmade candles.
Bath bombs
A relatively inexpensive product, but the potential for profit can be high due to volume. Just make sure to offer customers a wide range of options.
Electric heating pad
Another invention from China that is not yet among the top-selling products. However, a heating pad in the form of a blanket could become highly demanded in the future - it allows you to keep warm during winter evenings.
Vegetable slicer
A product that makes a housewife's life easier. To resell it profitably, all you need to do is demonstrate its usefulness: show that vegetables can be sliced not by hand for half an hour, but with a vegetable slicer in five minutes.
Nail care products
They will be in demand among manicurists, but it's better to offer them high-quality branded products. The budget segment will suit those who do their own manicures at home. Offer customers lamps, polishes, buffers, files, and other consumable materials.
Light Emitting Diodes
LED light fixtures are needed for creating spot lighting. You can sell those that require power supply. Alternatively, you can sell self-adhesive battery-powered light fixtures. They can be installed in a cabinet or in the kitchen workspace.
Yoga mats
Once again, a question of health. Look for sources where you can purchase yoga mats directly from the manufacturer at a good price, and consider what would be the optimal markup. Avoid setting the price too high to withstand competition.