Arbitrage is a young and evolving way of earning money. This is confirmed by a study conducted by ClicksCloud: the specialists of this company surveyed arbitrageurs to find out how long they have been working in this field. The respondents' votes were distributed as follows:
The majority of specialists work in this field for 1 to 3 years. The number of professionals in the field proves that arbitrage without investment is possible. Otherwise, such an influx of entrepreneurs would not be observed, and the popularity of this income-generating method would quickly decline.

Source link: trafficcardinal.com
Basic information about traffic arbitrage
Traffic arbitrage is a promising business direction based on the difference in the cost of leads and the rewards from the affiliate program to which they are attracted. Income is generated through the following scheme:
The advertiser wants to expand their business and attract more customers. They create an offer in a CPA network or their own affiliate program.
An arbitrageur accepts their offer and conducts an advertising campaign online. They generate leads and direct them to the advertiser's website.
If a transaction is completed, the partner receives a reward.
Free traffic allows increasing the income from traffic arbitrage. Therefore, it is important to use such sources in order to remain profitable. Keep in mind that affiliate networks restrict specialists by accepting leads only from certain sources.

Affiliate programs enable the arbitrageur to work in multiple directions simultaneously, redirecting traffic to different products or services (offers). According to ClicksCloud, popular verticals include:
When choosing a vertical to redirect traffic, specialists focus on the needs of a financially capable audience.
Determining the target audience involves several steps
Before starting traffic arbitrage from scratch, it is essential to learn how to identify the target audience for the promoted product or service. The specialist needs to determine:
Geographical location (GEO).
Gender.
Age.
Interests and other parameters.
Having a precise description of the target audience will enable the creation of effective advertisements that increase profitability. However, initial assumptions about the target audience are not always accurate, so it is important to analyze the effectiveness of the advertising and make timely adjustments.
What are rewards awarded for
The main goal of traffic arbitrage is to receive rewards from an affiliate program. They are awarded according to the following schemes:

CPA (Cost Per Action) - payment for a specific action, which is the most common method used by arbitrageurs.

CPL (Cost Per Lead) - payment for an acquired lead (it is important for the lead to register, log in to their profile, place an order, or reach a certain level).

RevShare (Revenue Share) - payment based on the money spent by the lead (for example, a percentage of the total amount of paid orders).

The last option is less popular. It involves receiving money in small amounts over a longer period, rather than based on the actual actions performed by the lead. When using the revenue share model, it is best to utilize free sources of traffic to avoid a cash gap.
Characteristics of free traffic for arbitrage
For beginners, no-investment arbitrage is more suitable since they may not have enough money to run a full-fledged campaign. However, be prepared to sacrifice your free time because generating traffic will involve two types of work:
Mass content creation: This includes creating videos, photo creatives, texts, and posts on social media.
Creating multiple accounts, posting, engaging in conversations, and sending messages. These methods also fall under the category of free traffic generation for arbitrage. It will require more than a day's worth of work.
There are several advantages to free traffic:
Income from arbitrage increases over time in proportion to the effort invested. Building a presence always takes time, even with monetary investments. Over time, people start coming through word-of-mouth referrals and search, which increases profitability.
It allows you to work with different audiences and attract leads that may not be typical for the vertical. Different people use most traffic sources (social networks, messengers, and websites), which allows you to work without limiting yourself to a single target audience.
Free sources yield high conversion rates due to the engagement of the audience attracted. People trust blogs and websites more than simple advertisements, resulting in a higher number of leads from free sources.
Over time, all these factors lead to an astronomical ROI from the advertising campaign.
The best free sources for arbitrage are
For beginners looking to explore traffic sources for arbitrage, two recommended methods are:
Create Your Own Platforms on Different Resources: Establish your own website, social media community, or messaging channel. These platforms provide more advertising opportunities for your offers and give you greater control over your marketing efforts.
Attract User Attention: Regularly populate your website, blog, or channel with valuable content to engage and attract users. This method helps build trust and credibility with your audience, increasing the likelihood of conversions.
It's worth noting that while some quick promotion methods like email marketing can be effective, they are not permitted by all offers and may be considered spammy.
SEO
SEO promotion involves creating your own website and optimizing its content for specific user queries. One option for such a portal is a doorway page, which is automatically generated and aims to rank high in search engine results. However, these doorway pages are only suitable for temporary use, as they are quickly detected and removed from search results. We have written an article that provides a detailed overview of SEO cloaking.

Having your own website is a valuable resource that can be sold or monetized through other means. It is the best source of traffic, but it can only be considered "free" to a certain extent, as it requires financial investment for content creation, domain registration, and hosting. While articles can be written independently, it can be time-consuming. It is often easier to outsource the content creation by hiring freelancers from a freelance marketplace.
To generate free traffic, follow these steps:
Use free website builders.
Select keywords using Yandex Wordstat or Google Trends.
Create content yourself based on these keywords.
Optimize your website.
The difficulty lies in the fact that promotion will require effort and time, but in the long run, the website will become an excellent advertising platform for various offers. It can be used for promoting:
E-commerce products;
Nutra (nutraceutical) products;
Gambling and online gaming;
Dating services;
Betting and sports gambling;
Cryptocurrency-related products or services;
Adult content.
You should choose a vertical based on your ability to create high-quality content independently. Similarly, the target geographic location is determined. If you only know Russian, you should focus on the CIS region. Knowing English will allow you to generate or outsource high-quality content for other locations such as the United Kingdom, the United States, Australia, and New Zealand.

The speed at which leads appear and the website reaches the top of search engines depends on the quality of the information on the site. It is impossible to say exactly how long it will take for the source to start generating income.
Blogging
The advantage of this method is that you don't need to pay for a domain and hosting. It is sufficient to create a blog on one of the platforms such as:
LiveJournal
Blogger
Pulse, and others.
You can choose any countries where blogger platforms are popular as your target GEO. You can promote white-hat offers. However, it's easy to get banned if you attract leads using:
Adult offers
Gambling offers
Betting (in places where it is prohibited)
To earn money, you can:
Use native advertising to promote offers to your readers
Create a project for selling products or services
Collect leads for prohibited verticals, get banned, and then open a new blog.
It's important to write at least three articles per week to maintain the audience's interest. The speed of blog development depends on the chosen platform, niche, and the quality of the content.
Yandex.Zen.
One of the promising platforms for working with the Russian-speaking audience is Yandex.Zen. Its advantages include:
Blog exposure starts from the first publications.
It offers various content formats: photos, articles, videos.
It allows for the publication of partner materials.
It has a substantial audience.
The drawback of Yandex.Zen is its algorithm, which may limit the visibility or block the channel's content. Bans can be issued for minor infractions, such as including a link in an article or using non-original images.
On Yandex.Zen, you can gain popularity within a few months but can also lose your audience quickly. You will compete with seasoned platform users, news agencies, opinion leaders, and company representatives. The high competition leads to a decrease in the number of views. To make the algorithm consider your content valuable, it needs to be highly original. We have previously discussed how to monetize on Yandex.Zen.
Guest posting.
The essence of working with this source is to create publications with a link to your own website or blog. These posts will be placed on other resources. Directly promoting an offer is not allowed, and in 90% of cases, the article will not be approved.
You can earn money by following these rules:
Properly target your audience.
Create content that aligns with the platform's theme.
Ensure that the link leads to a reliable source on your website.
This approach works regardless of the geographic location, but the content must be high-quality and error-free. It is advisable to attract users using this method only for white-hat offers; otherwise, you may not be granted publishing opportunities.
Social media
Every day, millions of users engage with social media platforms. This source allows you to promote any offers. To do so, find the right method of promotion and choose a social network with an audience that matches the desired age range and interests.
Entertainment content works well for arbitrage through this traffic source, so you can promote gambling, betting, and dating offers. To promote your content, utilize mass liking, mass following, and commenting on popular pages.
Facebook
One of the most visited platforms in the world, with over 1 billion users, allows for promoting offers regardless of the GEO and preferences of the target audience.
To earn money, you can create a thematic page and fill it with interesting content. It is best to combine various methods of promoting your offer and gradually incorporate paid features. Targeting on Facebook has proven to be effective.
Instagram
It is most suitable for sales, but you can promote almost any offers using this social network in combination with other methods. The key to earning here lies in high-quality visual content since Instagram is primarily used by a young audience that appreciates good photos.
It is important to consider content censorship, as it can sometimes attract the target audience. The time it takes to grow your presence on Instagram depends on the niche and the quality of the creative content you produce. Choose the right hashtags to attract potential followers. We have an article on how to grow your Instagram organically.
Twitter
There are 1.3 billion registered users on this social network, with over 100 million messages being posted monthly. Creating content for this platform can be challenging due to character limitations.

The advantage lies in the high purchasing power of the audience. It can be used to promote offers related to earning opportunities, as leads tend to respond more actively to them.
VK
This network operates on a similar principle to Facebook but is suitable for promoting offers in the CIS countries and Russia. Traffic acquisition is done through the following steps:
Create a community or public page.
Fill it with content.
Gain subscribers and actively engage with them.
According to statistics, 77% of the Russian-speaking audience visit this social network weekly, primarily through mobile devices. Therefore, it is worth trying to promote mobile apps through this platform. We have previously discussed how to launch targeting on VKontakte (VK) here.
Odnoklassniki
The principle of working with this social network is similar to what was described for VKontakte (VK). E-commerce and health-related offers perform well on this platform due to its specific audience, which consists of a higher proportion of older individuals.
TikTok
TikTok is a video platform with limited video length. You can promote your content for free by creating videos and engaging in mass following. The latter method works well with any type of offers.

Unlike VKontakte (VK) and Odnoklassniki (OK), you can target any geographical location on TikTok. The platform is popular worldwide and caters to audiences of all ages with diverse interests. Short videos are widely viewed regardless of income level. We have previously discussed traffic arbitrage on TikTok.
Messengers
Almost every smartphone has messaging apps pre-installng:
Telegram;
WhatsApp;
Viber;
FB Messenger.
The advantages of messengers include diverse GEO targeting options for traffic monetization and the ability to have direct contact with the audience. All types of offers can be suitable for earning, especially if you can provide discounts, promotions, or attractive conditions.
It is not advisable to aggressively promote gambling or adult content, as your account can quickly get blocked. A successful approach is to promote your content using your own channel and simultaneously sending messages to users. This way, you can reach almost any audience for arbitrage. The first leads can come in early during the promotion.
Pinterest
Another unusual social network that is perfect for showcasing goods and services is available. It has users from all over the world, allowing for quick results to be achieved. The following types of images are suitable for free placement:
Before and after format
Sales-oriented
Aesthetically appealing
Underneath the image, you can place an affiliate link and a brief description with relevant keywords. This way, you can attract free traffic directly to your offer while ensuring that the audience is engaged. To increase audience reach, collaborate with other users through repins.
YouTube
You can create channels for different offers on this platform. If you're planning short-term traffic arbitrage, focus on:
Dating
Gambling
Adult products
If you're planning to develop a channel for long-term work, consider:
E-commerce
Niche content
Trading
For app arbitrage, try targeting mobile users, as most of them watch videos on their smartphones. However, be cautious as the algorithms quickly detect prohibited content. The profitability of your channels will depend on the quality of your content. You'll need to put in the effort to create unique and optimized videos targeting relevant keywords.
Please note that promoting certain types of content, such as gambling and adult products, may be subject to legal restrictions or platform guidelines. Make sure to comply with applicable laws and adhere to the policies of the platform you're using.
Reddit
It is ideal for targeting the USA and Canada, where the user base is highest. It is not very popular in the CIS countries. In Russia, there is a similar platform called Pikabu, but both sites are rarely used as a free traffic source for arbitrage.
To create a popular page for free, you need to be patient. To monetize your page, be active by:
Leaving comments
Writing a blog
Publishing high-quality content, GIFs, and news
Adding links to your website
Entertainment offers such as dating, betting, and gambling tend to perform well on this platform. Experienced arbitrage specialists recommend trying out all affiliate networks focused on Canada and the United States on Reddit.
Note: It's important to follow the rules and guidelines of the platform you're using and ensure that your activities align with their policies.
Crowd
Crowd marketing is a free advertising campaign based on spreading links through comments on:
Forums
Blogs
Social media groups
Other sources
It is important not to confuse this promotion technique with regular spam. The key aspect here is engaging with the audience, sharing expert opinions, and addressing objections. You will need all the qualities of a good salesperson. Crowd marketing is suitable for working with any offers and targeting any geographic locations.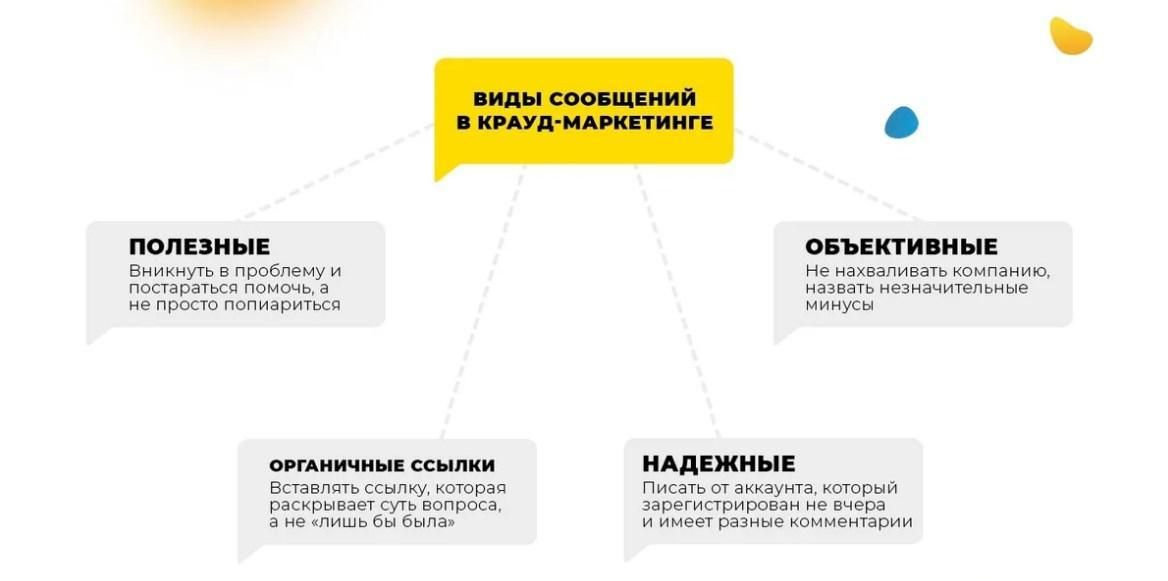 It is best to use crowd marketing to promote your website. This way, your website will gain visibility in search engine results as it will be considered popular. Additionally, you will receive a stream of leads ready to take targeted actions.
Classified ads websites
In every country, there are numerous classified ads websites where you can promote offers for free. Here are a few examples:
You can find classified ads websites for any GEO, with several dozen operating in each country and even region. E-commerce and niche offers perform best on these platforms as they were initially designed for selling purposes.
However, it's not recommended to test the following categories on these platforms:
Gaming
Betting
Gambling
Dating
It is crucial to present your ads correctly to avoid being mistaken for a scammer. The advantage of this method for arbitrage is that the leads generated are already warm and interested in purchasing the promoted product. Classified ads websites always rank high in search results, and since posting on them is free, you can quickly generate profits.
Email newsletters/mailing lists
It is important not to confuse this method with regular spam. Mailing lists can be done through:
When it comes to arbitrage, a series of emails work well in nurturing audience interest and establishing customer relationships. Targeted actions from users can be encouraged through promotions, bonuses, and gifts.
You can advertise any offers and target various geographic locations. To obtain free traffic for arbitrage, utilize trial periods offered by email marketing services.
Quora and other survey platforms
This is the largest free resource dedicated to questions and answers. Quora is popular in 250 countries worldwide but is particularly suitable for India and the United States. In the CIS countries, there are similar platforms: Mail.ru Answers, Yandex.Q, Bolshoy Vopros. The essence of promotion is to answer questions while promoting your product. If the posts are helpful, they will quickly rise to the top.
As for restrictions on arbitrage, on Quora, you cannot promote:
Gambling
Betting
Adult products
Niche offers (dietary supplements and weight loss products)
Similar restrictions apply to other survey platforms. These services work well for paid advertising placement, but you can utilize both methods of promotion.
If you have enough desire and time, acquiring free traffic is entirely possible. The listed sources will help beginner arbitrage specialists save money and experienced ones to generate passive income.
Tips for beginners in arbitrage
To succeed in traffic arbitrage, it is necessary to:
Focus on a Single Vertical: Instead of trying to dive into multiple niches right from the beginning, concentrate your efforts on one vertical. By focusing on a specific area, you can gain expertise and optimize your campaigns more effectively.
Test Different Traffic Sources and Combinations: Experiment with various traffic sources and combinations to find the ones that yield the best results for your campaigns. Use tracking tools to analyze your campaigns and identify any weak points in your sales funnels.
Study Your Target Audience: Take the time to understand your target audience and their preferences. This will help you tailor your campaigns more effectively and optimize them for better performance.
Continuously Learn and Stay Updated: Stay updated with the latest materials, case studies, and industry trends to learn from the experiences of successful arbitrage specialists. This will help you discover new traffic sources, interesting combinations, and stay ahead in the field.
Remember, success in arbitrage requires continuous learning, testing, and optimization to adapt to the dynamic nature of the industry.