Affiliate programs are actively developing in Asia and Latin American countries.
Mostbet Partners
has launched a new GEO - Pakistan. This country will be an excellent choice for affiliates: a large number of potential players and affordable traffic make it attractive for everyone. Therefore, it is worth paying attention to the new GEO today to profit before the market becomes saturated.
Pakistan is a country with 200+ million inhabitants (according to the 2020 census). There are many players, and the traffic is inexpensive, making it worth paying attention to this GEO. The key is to carefully test hypotheses and keep in mind the peculiarities of the target audience in Pakistan.
Pakistan for arbitrageurs
At the moment, the GEO is just starting to gain momentum, so a detailed profile of the target audience is not yet available. It will take about six months for affiliate programs to gather statistical data for analysis. However, at this stage, you can find general information on the internet that will help you plan your approach and start testing.
Age and gender: Preliminarily, online casino and sports betting players are predominantly males over 25 years old. Detailed statistics will be provided by tests and affiliate program data shortly.
Popular sports: Naturally, one of the most popular sports is football. However, cricket takes the top spot in terms of public interest. The Pakistan national team is one of the strongest in the world, so the country's residents are always ready to support their team and place bets with bookmakers. Other popular sports include field hockey, motorsports, and polo. Additionally, baseball, wrestling, boxing, tennis, squash, weightlifting, and golf have their followers.
Language: The official language is Urdu (Lashkari), but English is also widely used (even in official documents). Therefore, it's best to create main creatives in these languages. In the country's provinces, people use Punjabi, Sindhi, Balochi, and Pashto.
Creatives: Traditionally, creatives that showcase winnings, positive emotions, successful sports betting results, etc., work well. For betting, you can use the most popular sports in Pakistan or specific matches that will be of interest to the audience. Don't forget about the timely relevance of this vertical.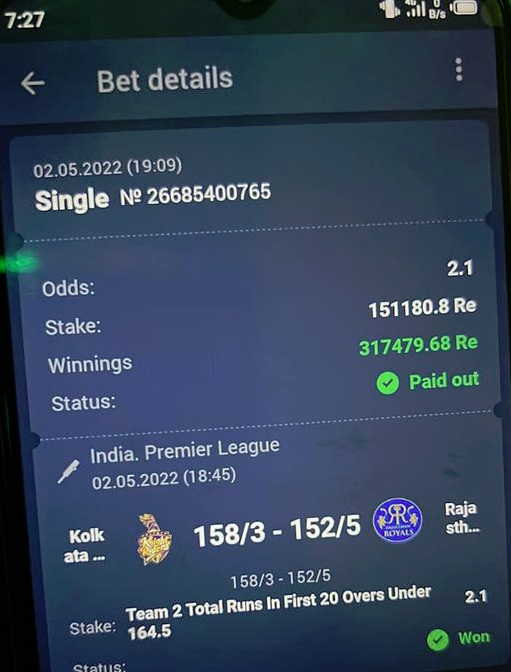 It should be noted separately that the country's residents are prohibited from playing in regular casinos (access is only available to tourists). However, this restriction does not prevent Pakistani players from using websites of international bookmakers and gambling clubs.
Sources of traffic
What sources can be used to attract leads?
Social media. FB*, Instagram*, TikTok. The Pakistani government periodically blocks them within the country, but people still actively use them. Therefore, you can find communities and accounts dedicated to sports betting and online casino gaming on these platforms
SEO. Search traffic in any country allows attracting players. In Pakistan, there is an interest in

casinos, sports betting, slots,

and more. To understand the level of interest, use data from Google Trends. As a result, you can create reviews, bonus aggregators, promo codes, etc., in a familiar manner.
UAC. Promoting applications through UAC is another source of traffic for Pakistan. If you look into ADHeart (or other

spy tools

) for the keyword "betting," you can find creatives leading to betting apps on Google Play.
WhatsApp, Telegram. These are the main messengers in Pakistan. Therefore, the well-known principle will work: create content for FB* (for example, sports betting tutorials), Instagram*, or TikTok, and redirect the audience to messengers.
Birthday and the online store of Mostbet Partners
The affiliate program is celebrating its birthday:
Mostbet Partners
has turned 6 years old. The company feels confident in the market, opens up new GEOs, improves its service, and offers comfortable cooperation conditions.
Within the
Mostbet Partners
loyalty program, an online store with rewards for affiliates has been launched. Now, for the traffic directed to the affiliate program's offers, you will earn points that can be exchanged for various available gifts, ranging from Apple devices to Samsung, LG gadgets, massage chairs, and more. The range of prizes will be constantly updated. The complete list of products in the store and the number of accumulated points can be found in the "Mostbet Partners Store" section of your personal account.
Questions and Answers
More details about the new GEO were provided by
Roman Sadov
, the head of the partner relations department at Mostbet Partners.
Why did Mostbet Partners decide to enter this GEO?
The trend of entering the LatAm and Asia markets is evident to almost everyone. Mostbet Partners is not staying behind and is following market trends 🙂 The vast audience of 220 million people with its potential for new players and affordable traffic could not leave us indifferent. After analyzing the GEO, we identified it as highly promising.
How do you evaluate Pakistan (general target audience profile)?
Actually, it is not possible to provide a detailed target audience profile at the moment since traffic acquisition from this GEO has started relatively recently. To make a qualitative analysis, we need to look at a broader time frame. Within six months to a year, the target audience will be fully revealed. Currently, the situation is relatively standard: primarily male players aged 25 and above.
What are they currently running on Pakistan? What sources/approaches/creatives do you recommend using?
They are primarily using FB* and UAC, and SEO is gaining momentum. The approaches remain the same: slots and emotions.
Conclusion
Pakistan is a promising country for campaigns in the gambling and betting verticals. There is ample traffic, and the GEO has not yet been saturated, while people are always eager to profit from winnings or experience pleasant emotions. Therefore, affiliate programs are keen to enter the Latin American and Asian markets.
Mostbet Partners
is ready to provide affiliates with the necessary conditions for a comfortable entry into the new GEO: low competition and affordable traffic make Pakistan a good choice even for solo arbitrageurs.