A lead magnet is a bonus that a user receives when clicking on a link. Sometimes, it includes a lead form where, in exchange for the bonus, the visitor provides their contact information. Let's provide an example: a website visitor is unlikely to want to leave their phone number or email to "subscribe to a newsletter." However, they wouldn't mind providing their information to receive a free guide or a promotional code. Lead magnets precisely offer these "perks" in exchange for which a person is willing to leave some information about themselves.
Why do lead magnets work?
No matter which marketing resource you visit, you will find that lead magnets are touted as one of the most essential tools in the sales funnel. We won't be an exception: lead magnets can indeed increase conversion rates. However, let's delve into why that is.
Solves the problem
Every user has a certain problem, and you need to either address it or bring it to their attention. Not every potential buyer is aware of what is bothering them. Your task is to make the lead magnet speak about the problem and immediately provide its solution. For example, if you are promoting weight loss products, you can offer a weekly meal plan and a discount on your product.
Gives the benefit of "here and now"
Users don't like to wait. And a lead magnet is all about instant gratification, so pay attention to the speed of the offer's loading. If it takes a long time to load or gets stuck, even the most well-crafted bonus will be rendered useless.
Sets the Take—give balance
There is no esotericism in this; it's a simple psychological mechanism of gratitude. Users are not fools; they know that advertisers highly value their contact information, name, and surname. However, since this information is valuable, they won't share it just like that. But for a gift or incentive? Sure. Of course, a lead magnet can be considered a gift conditionally; it's more of a barter. But this kind of exchange is perfectly acceptable to a savvy audience.
Types of lead magnets
Lead magnets are a classic marketing tool that has already proven its effectiveness in traffic arbitrage. Undoubtedly, relying solely on them is not advisable; they are not a magic wand but rather another way to increase conversion. If you want to leverage them, let's explore which types of lead magnets are suitable for your vertical.
Training and infocourses
The difference with lead magnets of this kind is that they are content-rich, easily digestible, and can be applied immediately in practice. In essence, they are informational fast food for the user. When receiving a bonus, the user should think, "If they provide such high-quality content for free, how well-crafted are their paid products?"
This category encompasses perhaps the largest variety of lead magnet formats:
Checklists
Guides
Infographics
Collections
Templates
Excerpted materials
Webinars
Masterclasses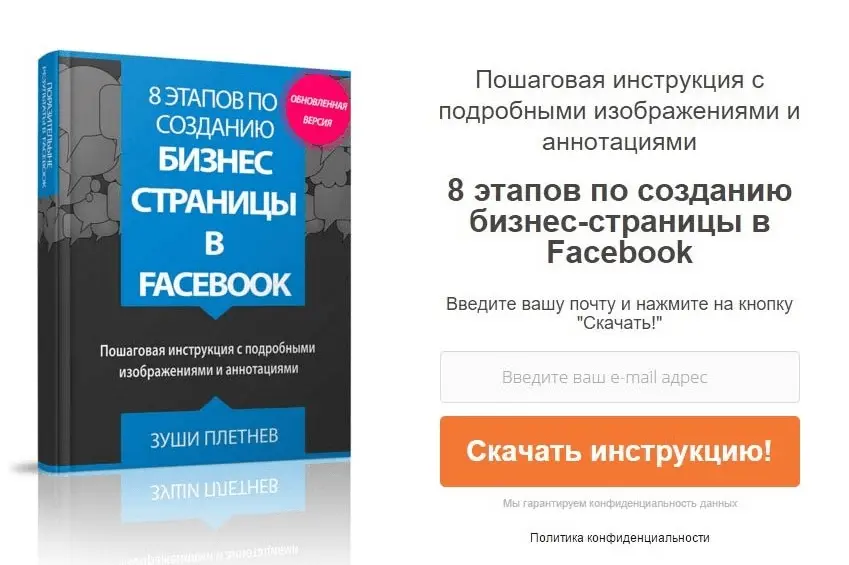 And that's not the entire list. Various guides and checklists perform well in the lead magnet realm. For example, if a user is interested in purchasing a face cream, a concise skincare guide would likely be suitable for them, even if it contains general recommendations.

Webinars or material excerpts are suitable for info-products since the target audience is already primed to receive content. Providing additional content in this format would be helpful. Natalia from AFFSTAR shared insights on how they build lead magnets for info-offers:
Entertainment
The purpose of these lead magnets is to evoke positive emotions (joy, excitement, etc.) to uplift the user's mood and increase their loyalty. Entertainment-based lead magnets are the direct opposite of educational ones. While educational lead magnets provide useful information, entertainment-based lead magnets essentially say, "Have fun, relax, we won't burden you." This approach resonates with many website visitors.
Entertainment-based lead magnets include:
Tests
Quizzes
Wheel of Fortune
Trivia
Horoscopes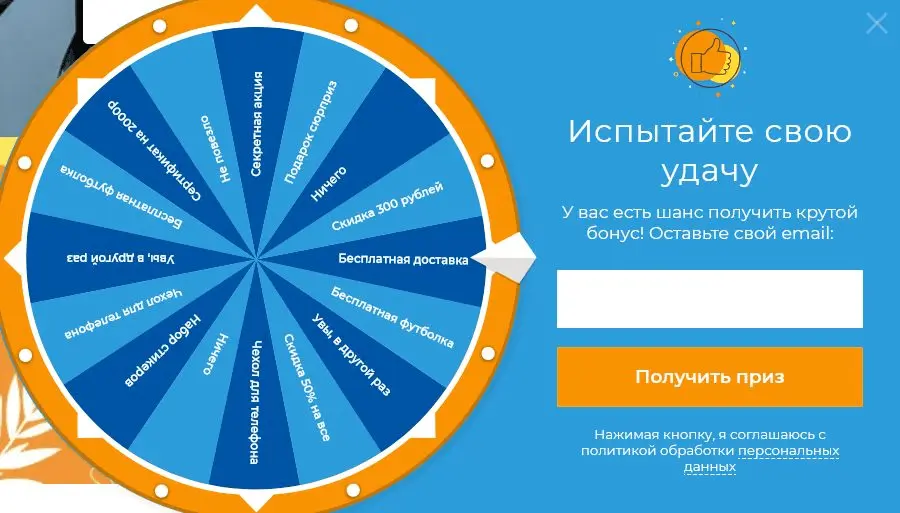 We recommend paying attention to these formats for those working in the dating vertical. Compatibility tests or quizzes like "What does your ideal partner look like?" can complement your landing page and increase conversions. If you have never worked with these tools before, read an article where we explain in detail how to create your own quiz.
Discounts
The universal category of lead magnets that can be used in any vertical. In e-commerce, it can be a discount coupon, while in the betting industry, it can be free spins. Some prefer not to give discounts outright but provide them under certain conditions, such as subscribing to a newsletter. You have probably already seen these types of lead magnets:
Discounts
Promo codes
Bonus funds
Certificates

Probes
Another universal option for a lead magnet is to provide users with the opportunity to get acquainted with the product and test its functionality for free. This approach increases trust and demonstrates that you have nothing to hide from the user.
Examples of trial offers include:
Free access
Trial version
Consultation with a specialist
Functional demonstration
Summing up
A lead magnet may seem like a simple tool to quickly increase conversion. However, it's not that straightforward. We recommend paying attention to several key points that will help you create a high-quality lead magnet of any format and for any vertical.
Don't forget to sell. After all, it's one of the main goals of lead magnets. Therefore, while focusing on the quality of a quiz or checklist, remember that each element should lead to the purchase of your product.
Ensure proper loading of the lead magnet on all devices, including mobile phones. Otherwise, it will simply go unnoticed.
Save users' time. If you promised a guide "in exchange" for an email, send it immediately, without unnecessary registration forms, etc. Otherwise, potential leads may leave.
Help users achieve their goal. It can be anything: solving a problem or obtaining useful information. Analyze your target audience to know what offer will be the most relevant. Don't limit yourself.
Create multiple lead magnets and analyze which ones generate more conversions. This will help you allocate your budget efficiently.
Useful links to our reviews and articles:
Traffic Arbitrage Case Studies 2023
Facebook Arbitrage Case Studies
Arbitrage with Google Ads
Articles on Traffic
Arbitrage Arbitrage on Instagram