Mobile applications are one of the key tools for arbitrageurs in working with specific verticals. Despite their significant capabilities, there are challenges, such as content moderation. In the era of blockchain development, Dapp applications are becoming increasingly popular.

Dapps are decentralized mobile applications whose content is independent of any entity. Thanks to the use of blockchain, their activities are transparent, secure, and anonymous. Smart contracts, which are algorithms governing agreements between users, are responsible for transaction execution.
Dapps vs WebView
In working with mobile apps, arbitrageurs often use WebView, especially in the gambling and betting verticals. WebView is a system component that allows opening external links within mobile applications. Essentially, it is an embedded browser that resembles a game. WebView apps are used to host links to offers, which are then published on Google Play and the App Store or on single-page websites where traffic is directed. In other words, when downloading a mobile game, we only download the template – the icon with the name, a few folders in memory, and links to external resources. The second part of the app is the actual website.

If an arbitrageur rents, rather than purchases (or creates), an application, a tracking link to the offer is embedded in its code. Many platforms prohibit the placement of gambling, betting, and dating applications, so webmasters often use placeholders – some simple games. For example, for gambling, it could be an arcade game. A cloak is also embedded in the app, filtering out moderators, bots, and non-targeted users. This means that the targeted audience sees the WebView with the offer, while others see the placeholder. Such apps can yield significant ROI but often encounter moderation issues in app stores.

In contrast, Dapp applications do not have centralized moderation.

Thanks to the blockchain foundation, data attribution in Dapps is simple and convenient. With the distributed ledger, information about traffic sources, purchases, and conversions will be consistent between the arbitrageur and the advertiser. We have previously discussed other blockchain-based developments and technologies in the Web 3.0 network.
Dapps in gambling games
In gambling Dapps, there are no intermediaries (bookmakers or online casinos) involved in processing payments and personal information, and all bets are anonymous. This reduces risks for users, and the open access to the blockchain ledger allows for the verification of algorithm operations. The advantage of decentralized applications is that they can guarantee accurate bet calculations, fair functioning of random number generators, and the withdrawal of all winnings. We have reviewed three available options for such apps with online casinos and betting.

It is worth noting that to launch a Dapp application, it is necessary to download a special browser that operates on the blockchain. It is accessible upon registering a cryptocurrency wallet. For example, one can open a Trust Wallet. The mobile wallet application already has the required browser, while for computers, an extension needs to be downloaded.
BetFury
This is a licensed crypto casino that operates in 8 languages and has even created its own token called BFG. All transactions with BetFury players are conducted only in cryptocurrency. Deposits can be made through any cryptocurrency wallet. The round-the-clock support service is ready to answer any questions.

BetFury users have access to slot machines, table games (such as blackjack, roulette, baccarat, poker, and scratch cards), and live casino games. There is also an "In-House" section where interesting games developed by BetFury are available with low stakes. It's possible to earn BTC there.
The casino offers up to 25% cashback, a rank and privilege system, and various bonuses. In the Betfury Boxes section, players can earn free cryptocurrency by participating in bonus promotions.
Users can try their luck in the Lucky Wheel with prizes of 10,000 BSW or in the Fury Wheel, where a single spin can win them 1 BTC.
For arbitrageurs, the affiliate program with a commission of up to 15% monthly is of interest here. The working condition is simple: bring new players to BetFury using your referral link.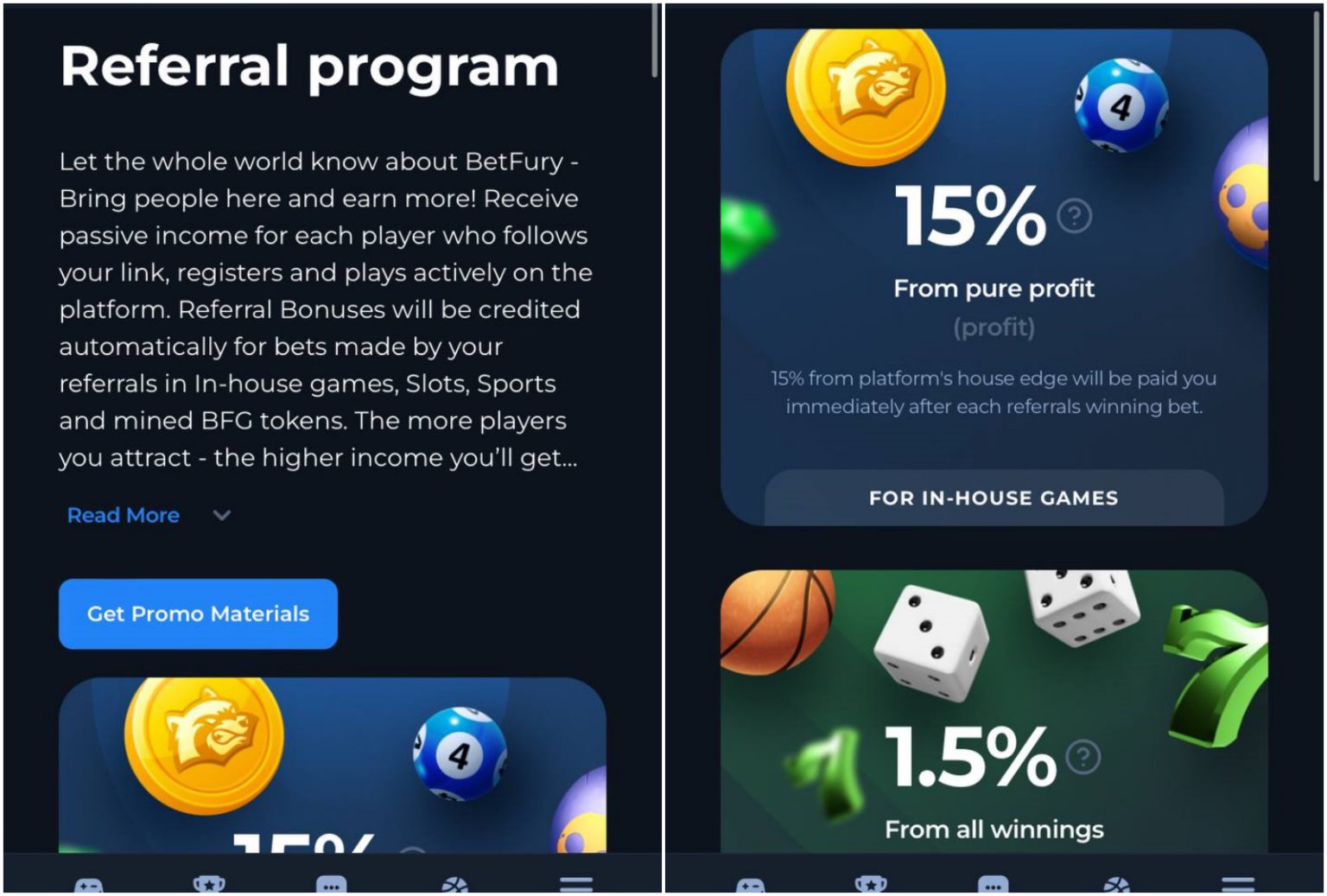 There are bets on regular sports and esports on Bitfury, for example, Rocket League, FIFA, Dota 2, Counter Strike and Call of Duty. Bets can be placed in advance or during a game or match.
In the BetFury team section, the contacts of managers, support service, marketing department, and advertising department are provided.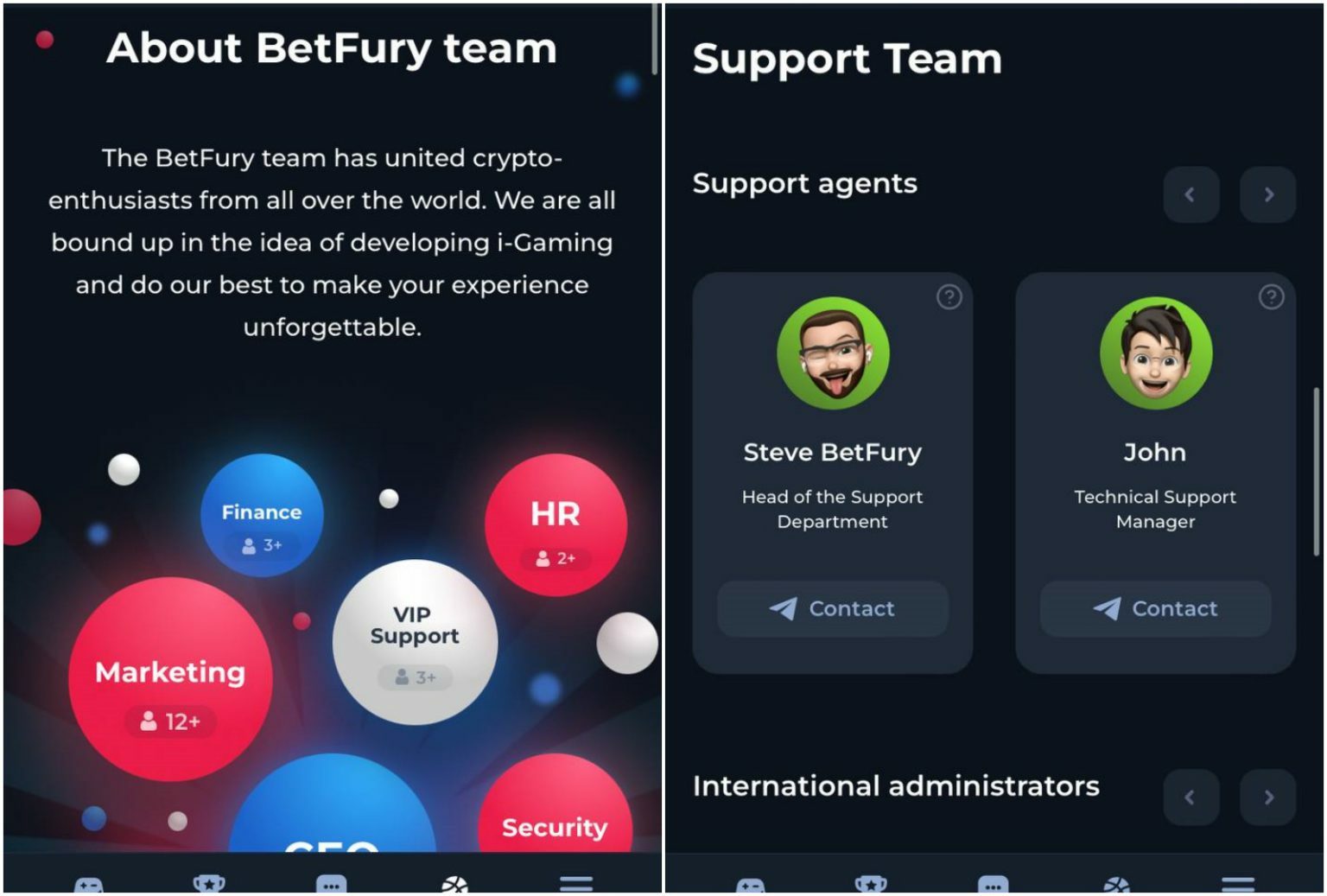 Gamdom
BetFury is a licensed crypto casino and online betting platform that operates in 12 languages. It offers a variety of games, including various table games, slots, slot machines, and live casino. Deposits can be made using YandexMoney, QIWI, WebMoney, Skrill, and Safety Pay. The platform provides round-the-clock customer support.
Gamdom offers rewards for regular games, such as an instant 13% rakeback. They also provide cashback and free spins. In the Rain Rewards section, you can request additional coins for games free of charge.
On Gamdom, you can place various bets on traditional sports as well as on esports (electronic matches or video games).
Arbitrageurs may be interested in the referral program on Gamdom, which offers payouts up to 40% through RevShare. Payouts are given for new players who have used a referral code.
Dexsport
It is a licensed decentralized application for online betting with cryptocurrency. Players can make deposits through the MetaMask cryptocurrency wallet, which is specified during the account registration process.
Dexsport has its own cryptocurrency called DESU, which can be purchased or earned within the application. It can be used for betting or exchanged for other cryptocurrencies. Additionally, you can receive DESU as part of the referral system: you bring in a player and receive DESU for them.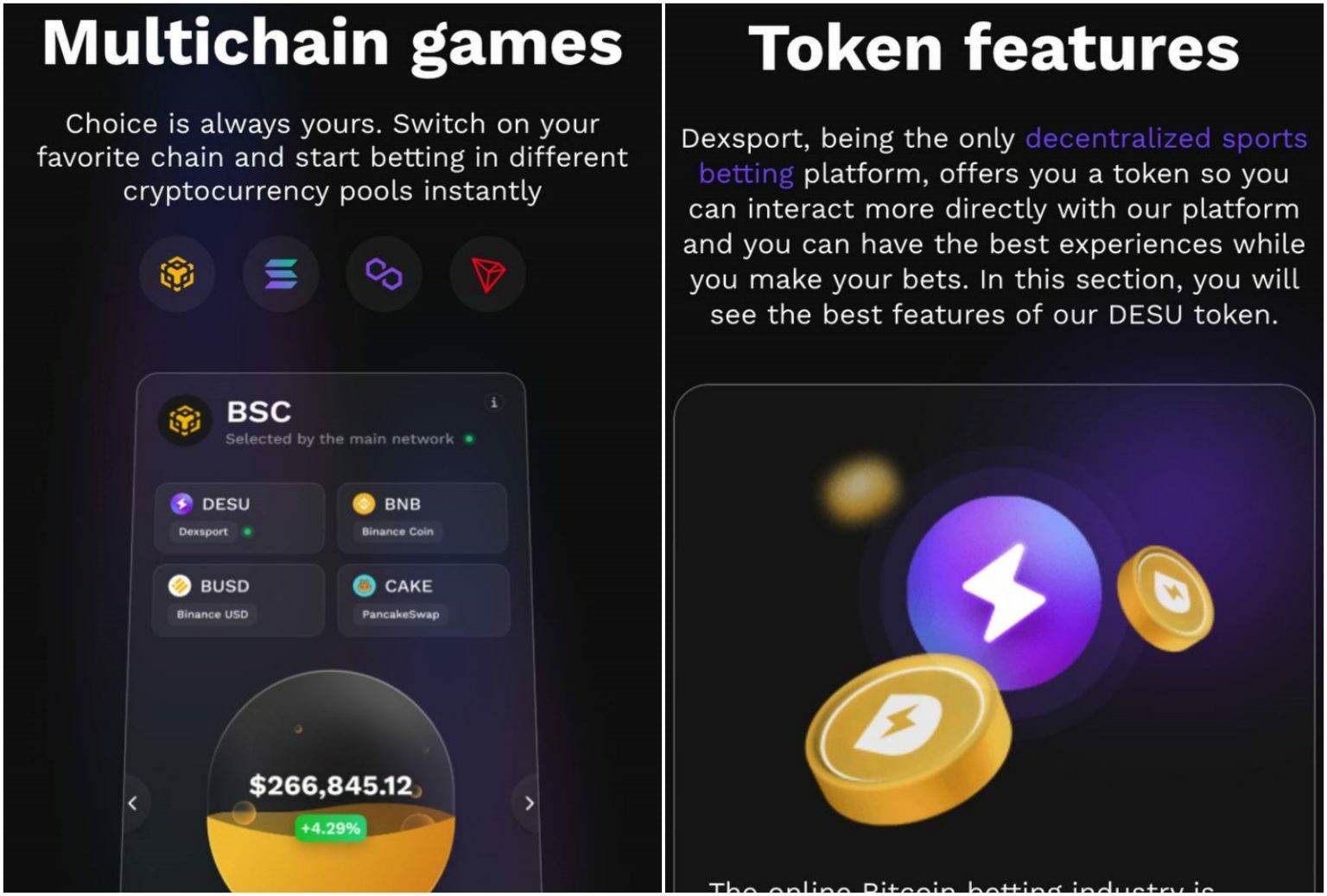 Users have access to a large database of sports, ranging from popular to less well-known, with comprehensive match statistics, information about athletes, rankings, and more. The application includes almost all current tournaments and competitions. Dexsport offers live betting, allowing users to place bets in real-time during sporting events.
Dexsport has an NFT marketplace available to the application's community. Users can buy and sell tokens in the form of collectible cards from sports events.

For players, there is a special DESU Contest where they have the opportunity to win cash prizes. To participate, users need to register, demonstrate their skills in betting, and fulfill a few simple conditions.
Dexsport is also a platform for DeFi forecasting, allowing users to place bets on future cryptocurrency prices, upcoming events (such as whether Apple will become the number one company in the world), and games where they can earn tokens.
Conclusion
Dapp applications are a new generation of applications that guarantee transparency and fairness in algorithmic operations, provide access to transaction information, and ensure prompt payouts. The absence of centralized moderation expands advertising opportunities in Dapps, benefiting both webmasters and advertisers. Moreover, the majority of Dapps offer referral programs with attractive earning options solely by attracting players, making it a great option for traffic arbitrage.