ASO is one of the most high-quality sources, the popularity of which has remained strong for several years. We decided to delve into why all advertisers want to acquire this traffic, why it's so valuable, and, most importantly, whether you need to possess an inquisitive mind and exceptional knowledge to start pouring it in.
For this purpose, we turned to ASO specialists from 1win, who shared their opinions with us and provided recommendations for high-quality pouring.
In this article, you will learn how to smoothly pass moderation, how much time it takes to reach the top, whether updating the app is worthwhile, and much more.
By the way, if you're not yet collaborating with
1win Partners
, now is the perfect time to start.
Reach out to the Affiliate Manager to turn your traffic into money under the best
CPA
or
RS
conditions 🔥.
Why do advertisers hold ASO in such high regard as a source?
The first answer that comes to mind is the quality of traffic, but I think it's worth explaining what lies behind it.

ASO is search traffic, with all that it entails. Similar to SEO, the user is initially targeted and ready to explore a betting or gambling product.

The store placement format also offers certain advantages. The app can be customized as needed (under the brand, for a slot game, for a specific type of game).

Additionally, webmasters have access to push notifications. Although mass sending with ASO is not recommended, with good segmentation tools, it's possible to work precisely with users who haven't taken the desired action.

In summary, we have a good source that allows generating large volumes of high-quality traffic at a relatively low cost. For webmasters, it means a good ROI, and for advertisers, it means good profitability. Everyone is satisfied.

To conclude, ASO is one of the best quality sources, bringing in highly targeted traffic, high ROI, and good profitability. So why doesn't every webmaster strive to work with it? The challenge lies in its complexity. Lengthy moderation processes and frequent bans are just the tip of the iceberg. You need to understand how ranking works, how to build the right semantic core, how to design your app effectively, and much more.

But does this mean that ASO should be written off and not even attempted? Of course not. To understand the ins and outs of utilizing this source, we spoke with 1win specialists. They shared advice and discussed the most common mistakes that lead to bans.
Common Mistakes in Working with ASO and How to Avoid Them
"Common Mistakes in ASO and How to Avoid Them:
Not using a Subtitle. The Subtitle is a visible part of the app where you can motivate users to download the program. A good Subtitle not only increases installation conversion but also indexes keywords.
Not using Suggestions. Users often don't write the full query themselves, relying on the dropdown suggestion list.
Using typos in the keyword field. This approach is outdated. App Stores, starting with iOS 14, and Google Play automatically correct queries with errors and display results with proper spelling. Manually check if the word is corrected in the search and compare the traffic for the misspelled word and the correct one. This will help you decide whether to use the typo or not.
Cross-localization (App Store only). Want to rank for a greater number of queries within one country? Cross-localization is a must! For example, in Russia, cross-localization involves Russian, Ukrainian, and English (GB) languages.
Using stop words. These words take up space but don't contribute to app indexing. The image shows a complete list of stop words.
Duplicate keywords (App Store only). If a keyword is already in the app name, the app will already be indexed for it, and there's no need to use it in the description. Instead, add additional keywords to the text that will genuinely help improve rankings.
Not including direct keyword occurrences in the text. If your app has important keywords, try to keep their word form consistent. For example, if your keyword is 'gambling games,' avoid changing it to 'gambling games' or 'gambling game.' Changing word endings can affect indexing and reduce keyword traffic, which may result in completely different keywords on the App Store.
Not using reviews (Google Play only). Keywords in reviews can be indexed, so you can and should use them.
Navigating Moderation Rules: How to Pass Without Headaches
If following rules was all it took, the world would be perfect. But it's not that simple. To pass moderation, you need to adhere to platform requirements.
The main ones are:
Completeness. All elements of the app should function with minimal bugs and errors. Demo and beta versions are not accepted.
Push notifications only with user consent.
Be sure to include a privacy policy. Rejections often occur due to its absence.
The description and screenshots must match the interface.
All rules, except the last one, can be followed without any problems. However, the last one might require some effort. In many countries, casinos and betting are prohibited. Of course, there are regions where this is allowed, but only with specific documents. It's unlikely that anyone will provide these documents, so moderation issues may arise. So, what should you do, considering that screenshots and descriptions are important for users?
✅ The first thing you'll need is a placeholder app. The theme can be absolutely anything; the main thing is for the app to work and resemble a "live" app.

An important aspect is the account. It shouldn't be linked to other accounts; otherwise, there's a chance of getting all linked accounts banned due to one. To prevent this, log in to accounts from different IP addresses. It's also essential to consider user behavior. If you're farming accounts from the same service and visiting identical websites, moderators might eventually realize that it's the same user and link the accounts, resulting in a ban.

Where can you get these accounts? There are two options: create them yourself or buy them from a seller. The first option is slower and suits those who don't want to spend money. In the second case, you'll get accounts faster, but you'll have to pay around $100–$200 (for Google Play) and up to $1000 (for the App Store).
✅ Upload your placeholder app, add safe screenshots, and description (avoid mentioning online casinos, betting, etc.).
✅ After passing moderation, release an update with the necessary screenshots and description. You're all set to start driving traffic.

This approach works because updates to legitimate apps don't undergo such intense scrutiny, and often moderation proceeds smoothly. For added assurance, you can upload a few more apps from your account that adhere to platform rules – this will boost your trust rating! Of course, you won't find this "rating" anywhere, as it's measured intuitively. The more dynamic the history of your account, the more trust it gains. The more updates without rejections, the better. If you've just created an account and uploaded one app to it, your review process will be more thorough.
Differences in Approaches between Google and Apple, Approach Descriptions, Uploading Tips. Which Category to Choose for Upload
Let's start with the difference between the App Store and Google Play.
The main difference lies in what elements are indexed in the different stores. For the App Store, the most important aspects are the title, subtitle, and keyword field. In Google Play, the primary focus is on the app's name, short description, and full description.

It's important to note that each field carries its own weight during indexing.

In the App Store, you should avoid using word duplication, while in Google Play, it's necessary to use duplication in the full description. It's common to repeat a single word every 250 characters. However, it's crucial to steer clear of overstuffing, as it can lead to negative consequences for your app's optimization.

Strive to fill out all metadata fields for your app.

Keep in mind that indexing processes differ between these two stores: in the App Store, you can see results as soon as the next day, while Google Play's indexing can take from 3 days to several weeks. Therefore, it's advisable not to rush to conclusions but to patiently wait for some time, to avoid making mistakes in your assessments.
How much time does it take for the application to rise to the top
With motivated traffic in the App Store, we can reach the top in 2 days (depending on the popularity of the keyword, competition, and some other factors, as well as the presence of a bot farm). In Google Play, it took us around 4 days. Google is a smarter machine but thinks much longer at the same time. That's why we might see the results a bit later than in our Apples (referring to the App Store).

Getting to the top without motivated traffic is a bit more challenging but entirely possible. The key is the quality of your App Store Optimization (ASO). It took us 5 days to reach the top without motivation in the App Store and 7 days in Google Play. It's important to remember that numerous factors come into play, so definitively stating the time it takes to reach the top is practically impossible.
App updates: beneficial or harmful
In any store, it's more harm than benefit. Conducting updates for a gray app is risky, as in the App Store, each update is reviewed by a real person. Suspecting anything suspicious, they can easily ban your app until the circumstances are clarified.

In Google Play, it's slightly easier — there, your update is reviewed by a machine. If any issues are detected, a signal is sent to a real person (moderator) for additional scrutiny.
Push notifications. Beneficial or harmful
In general, it's beneficial as it allows you to re-engage users back into the game. However, we had a case where we got blocked because of push notifications. A certain user complained about us and attached the relevant screenshot.

Be cautious with this matter, carefully select the audience to whom you can send push notifications to avoid getting blocked prematurely. You can identify such an audience by tracking user activity through tools like Apphud, for example. If a person has spent more than 20-30 minutes in the app, they are already interested and are unlikely to file a complaint.
Review and rating manipulation
An important component, but it should be approached with special caution. After all, a sudden surge in reviews and ratings is a signal to the store that something suspicious might be happening with your application. In the App Store, organic users leave reviews rarely, so manipulating them should be done much more cautiously there. In Google Play, typically, every 20th user leaves an organic review. Keep this figure in mind and under no circumstances overdo it!
The importance of high-quality design
The Importance of Quality Branding.
When a user encounters two identical brands in a search, their decision to install is often influenced by other factors, among which the quality of your visual design plays a significant role.
Analyze competitors in your niche. To do this, check the search results in the store.
Enter any keyword, for example, "betting league," find 15-20 relevant apps, and examine their visuals and texts.
Analyze the keywords your competitors use using ASO services like Asodesk, AppFollow, or Asomobile. Observe the specific rankings each competitor holds for certain keywords.
However, it's crucial not to lose the delicate balance with the betting/gambling category and your app's cover-up, which will hide the casino itself. Find something appealing and intermediate for the user so that they download your app without hesitation. For instance, if your app cover features an app editor, showcase its functionality, using a few images of gambling/betting (some might edit an image of a football match or Las Vegas buildings, both commonly associated with casinos).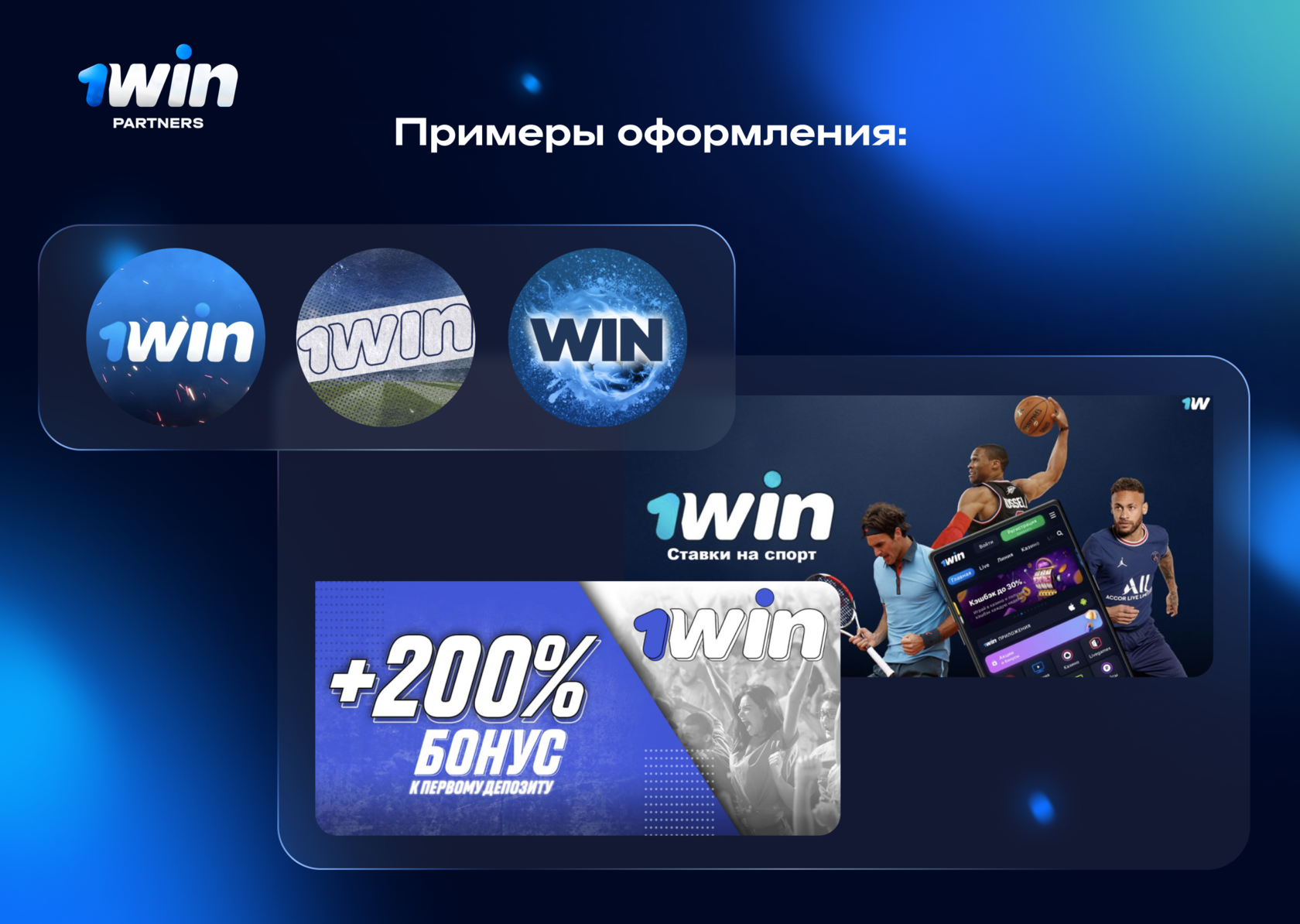 That's all. We hope you've received answers to all your questions and gained useful information for successful ASO work. Remember that there are numerous factors to consider when uploading, as highlighted by the specialists at 1win in this article. Keep this material handy to refresh your knowledge in the field whenever needed.
P.S. If you want to apply the acquired ASO knowledge correctly and achieve record ROI, get in touch with the Affiliate Manager at 1win Partners 👇
You'll receive assistance at every stage of collaboration, working exclusively with a win-win strategy. Reach out to get the best terms! 💙
Also, stay updated with news and case studies in the
1win Partners blog
on ZorbasMedia.