Hello everyone, AFFSTAR here!

Many have already had a chance to dive into info products, and if you haven't tried yet, you've definitely read the case studies and seen impressive results from various sources!

TikTok not only retains its popularity but seems to be gaining momentum. We have long tested and confirmed that info products + TikTok yield excellent results! It's time to demonstrate it in practice. But before we delve into the case study, let's go through the basics that everyone should know before diving in.
What are info offers?
Let me remind you what info products are. In other words, they are subscription offers that offer users access to regularly updated information for a certain fee. The payment is divided into two parts: the first part grants access for a brief initial period for familiarization, while the second part, the main payment, allows unrestricted use of the product. The main payment can also be divided into multiple installments, for example, once a week.
Available payment models
CPA - one-time payment for acquiring a subscription. Revshare - recurring payments credited each time a customer's subscription is charged.

For this case, we have chosen CPA, but only for the convenience of presenting statistics. Choosing this model is not a mandatory requirement for successfully replicating the case.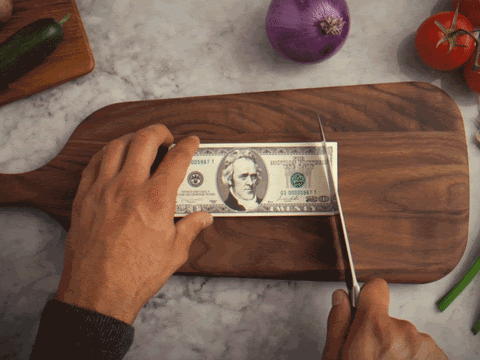 App or link
You can choose to promote either through a link or an app. It's important to note that webmasters are always provided with free applications. Recently, PWA (Progressive Web App) applications have also become available options. In this case, we will consider promotion through a link.
Sources
Info offers perform exceptionally well with Facebook (FB), Mail.ru (MT), and Yandex. You can see the results of similar promotions in one of our case studies. At the time of writing this case, TikTok is the most popular and effective platform. So, let's focus on TikTok for this particular case.
About the offer
For the promotion, we have chosen our info offer — a personalized weight loss program service that includes a nutrition plan and workout routines.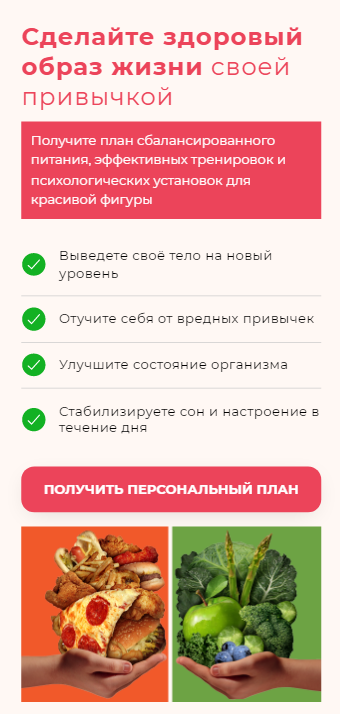 Funnel
The user lands on one of the landing pages that encourages them to take action: "Get a weight loss plan," "Take the test and learn how to lose excess weight," "Get personalized advice for weight reduction."
Then, they proceed to take the test, which further engages them in the funnel.
The test results in personalized recommendations: a nutrition plan and workout regimen that will help the user achieve their ideal weight.
To obtain the plan, the user purchases a subscription.
The enticing price of 29 rubles, limited-time offer, well-crafted test, and clearly formulated proposition motivate the user to go through all the stages of the funnel until completing the purchase.
Case Time!
First of all, let's share the key highlights of the case, and then we'll examine it in more detail.
Earnings: 382,800 rubles
Expenses: 219,000 rubles
Profit: 163,800 rubles
ROI: 75%
Cost per Result: $3 ~ 227 rubles
Target Audience: Females, 35+
Traffic Source: TikTok
Preparation
Having carefully studied the offer and its funnel, we move on to selecting the creatives. If you missed this step, we recommend going back and reading all the information above. If you're already familiar with the offer, let's continue!

Here, we should keep in mind that we are working with TikTok, a traffic source that has its own set of requirements for creatives.
A few recommendations for creo
In TikTok, manual moderation is in place, which may result in the rejection of creatives featuring "before/after" comparisons or nudity. Additionally, words such as "lose weight," "shed pounds," and "diet" cannot be used, even in the voiceover. Instead, use neutral wording that implies achieving the desired result.

Also, keep in mind that many users watch videos on TikTok without sound, and text overlay significantly improves click-through rates (CTR). Avoid overplaying the glamorous lifestyle as TikTok appreciates real stories told by ordinary people.

To summarize: Avoid stop words, no nudity, remember to include text overlay, and focus on authentic content.
Examples of creo
Campaign setup
Once you have selected the creative elements, you can proceed with setting up your campaign. Of course, you need to gain access to your manager's advertising account beforehand. It is important to note that an agency account significantly facilitates the process of uploading ads. In the agency account, many offers have already gone through pre-moderation, resulting in faster approval and reduced chances of getting banned.
So, there are three important steps:
Gaining access to the manager's advertising account.
Gathering the necessary information from the manager.
Setting up the advertising campaign.
After receiving all the required information through a conversation with your personal manager, you can proceed to the actual setup
of the advertising campaign.
Next, you can refer to the provided screenshots and replicate the settings accordingly.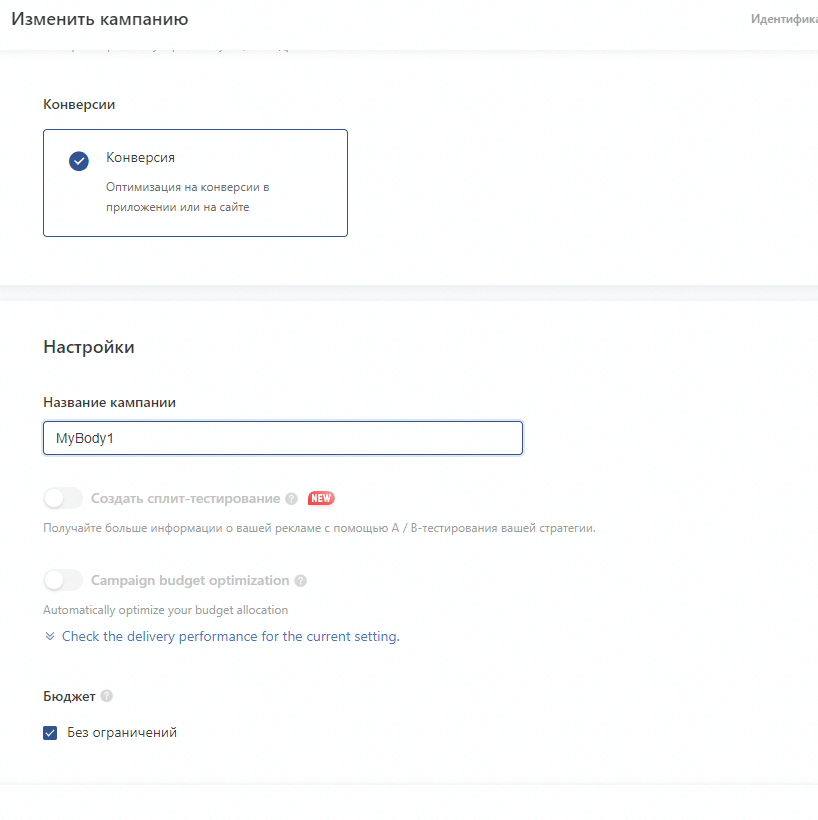 Setting up an ad group
Website;
Select our pixel;
Choose the created event.
Placement - TikTok only;
Enable/disable comments as desired;
Disable video downloads.
Set targeting to broad without interests and audiences;
Location - Russia;
Women, age 35-55+.
Devices - All;
If you decide to separate and target only Android, we recommend targeting Android version
8.0 and above.
Set a high budget to maximize reach;
24/7 delivery;
Bidding strategy: We manually set the bid, as this strategy seemed most convenient to us.
We initially set the bid lower than the suggested value and gradually increased it until we achieved a satisfactory delivery. Once we found the optimal bid, we kept it fixed at that level.
Creating ads:
Create a personalized profile related to the product theme;
Include a Unique Selling Proposition (USP) in the text;
Use a standard call to action.
Results
An example of one of our TikTok rooms:
As you can see, each ad group resulted in a different cost per result because we trained the pixel and tested various approaches, bidding strategies, and budgets.
An important note: don't be alarmed if the cost per conversion is initially higher than $5. This is a normal occurrence for a newly created pixel. Allow it time to learn and improve, and you will be pleased with the results. The cost will decrease, and the pixel will quickly target the desired audience on new ad groups.

Our average cost per result turned out to be $3.
Next, we invite you to take a look at a screenshot from our performance report. Here, we have recorded the results
over three days:
957 confirmed leads
382,800 rubles earned.
In the process, we spent 219,000 rubles. Thus, the profit amounted to 163,800 rubles, with an ROI of 75%.
After three days, the campaign continues to deliver consistently good results. We are monitoring the statistics closely to update the creatives if necessary. Therefore, we recommend having several creatives with similar content as backups (if you have identified which format works best). Even if you plan to advertise through the app, we strongly recommend trying the option with a link. Although the TikTok app itself is rarely banned, it's always better to take precautions. Your dedicated account manager will promptly notify you in case of any issues.

It's well known that TikTok is a highly popular platform for testing different approaches. We abide by the platform's rules, stay updated on trends (which is crucial here), and utilize agency accounts. By doing so, the profit will surely come without delay! 🙂