Gambling
is one of the so-called evergreen verticals that remain profitable and attractive for many years. This attracts a large number of advertisers and, of course, arbitrageurs to the niche, leading to high competition and increasing advertising costs. Moreover, in some countries, gambling is socially condemned or prohibited by law.
Therefore, it is often necessary to pretend that one is promoting something less controversial than a casino. What does this "disguise" of gambling campaigns achieve?
The opportunity to discover new approaches and reach audience segments that have not been targeted before.
It is easier to compete and rank higher on less competitive keywords rather than attempting to bid on highly competitive ones like "online casino."
Major traffic sources, such as Facebook and TikTok, prohibit advertisements for gambling and related content. By employing "workarounds," you can attract significant traffic even from stringent sources.
To make all of this work, test less frequent and less obvious keywords that are somehow related to casinos. Your audience will understand what you are promoting, but moderators (especially if they are bots) might not immediately recognize the disguised "casino."
That which cannot be named
In linguistics, there is a concept called euphemisms. These are words and expressions used to replace something that may sound harsh or inappropriate, potentially offending the interlocutor. In simpler terms, it's a way to soften a statement and sound more polite and neutral (e.g., "economically inactive" instead of "unemployed"). Euphemisms can also be useful for promoting products that might not be highly regarded in certain GEOs or traffic sources.
We have a small selection of keywords that can replace the word "казино" (casino) in campaigns for RU, EN, FR, IT. Users will still understand what is being referred to, but bot moderators might not always catch it.
Several main approaches can be distinguished:
Names of games, actors, or items related to casinos.
Euphemisms for the word "казино" (casino).
Various calls to action, promises of perks, and big winnings.
Additionally, you can add the words "live" and "online" to almost every keyword and include the user's location tag.
Opinions of experts
We also consulted with SEO specialists on the topic of using synonyms and euphemisms, and we learned how challenging it can be to select synonyms and whether it's worth doing at all.
There is no concept of "beneficial" or "unbeneficial" in this case; there is a need for it because of LSI (Latent Semantic Indexing). And if we think without using complex words and definitions, everything is quite simple. Every text has an acceptable keyword density, meaning that a specific keyword should not be included more than once every N characters. It is precisely in this case that synonyms and thematically related words (phrases) help us. And, of course, by doing so, you expand the page's semantics.
However, there is another opinion that suggests creating a separate page for each synonym. To avoid cannibalization in this case, one must handle synonyms with care.
Whatever approach you take, synonyms and thematically related phrases are essential. If you want more organic traffic to your website, it's a must-do. Another advantage of using synonyms, metaphors, jargon, and the like is the opportunity to rank higher for lower-frequency queries. In other words, initially, you may rank well for a synonym, which will improve the PageRank of the page, helping it to move up for a more competitive keyword. It sounds logical, doesn't it
Alex SEO Nomad - owner of SEO Dream Team
One can argue about this topic for a long time, but I believe that the number of synonyms in a text depends on the stage of promotion. If it's the initial launch, then only target keywords should be used. The use of synonyms can be possible to diversify the text when all target keywords are already included. If it's not the launch phase but rather the improvement of the website, then articles can be added and rewritten, and synonyms can be incorporated.
Using keyword variations is crucial, especially for different GEOs with the same language. For example, the UK and India share the same language, but their slang differs. Thus, a page written for India might appear suspicious or spammy to the British audience. To familiarize yourself with the slang used in specific GEOs, you can study top-ranking articles for the main keyword in that location.
You can still get banned with keywords like WIN, play and earn money, tricks, cheat, hack. Generally, the ban arises from the illegality of the topic, which is often the case when promoting illegal themes in GEOs where there is a regulator. However, if we are talking about a shadow ban from Google, it is unlikely. We write content for specific queries, and if such an illegal query is already a significant keyword, it means that it has statistical significance, and the answers to it are needed. So, this ban is improbable.
Galina Bakusheva is the author of the channel "SEOshnitsa"
Keywords for the Russian language
Related terms
baccarat
blackjack
game
deposit
cards
keno
deck
poker
slots
spins
sports lottery
Euphemisms
gambling games
slot machine hall
big wins (in a gambling context)
casino
gaming establishment
casino (colloquial term)
roulette
Calls to action and incentives
without wagering (no minimum number of bets)
no playthrough (no specific conditions for bonus withdrawal)
free spins
big win
VIP games
win big money
jackpot
millionaire
beat the odds
catch a bonus
get a bonus
bet on luck
hit the jackpot
win a fortune
free spins
Keywords for the English language
Related terms
active players
baccarat
boost balance
cards
craps table
dealer/live dealer
funny money (a game of "candy wrappers")
jackpot
keno/keno games
machines/slot machines
parlay bet
punto banco
reels
roulette
sabong
slots/slots game/slots online
spins
wheel of fortune
pokies
You can use the names of any games, pay special attention to the games popular in the target GEO (for example, the Japanese will perfectly understand the key pachinko, which refers to the hall with slots).
Euphemisms
azino(redirects to casino)
earning app
looking for players
rolete online/game (redirects to roulette)
table games
Calls to action and incentives
big win
bonus/get bonus
fortune
free chips
free spins
millionaire/road to a millionaire
try your luck
win
Keywords for the French language
For campaigns in French and many other languages, keywords with game names in English also work well.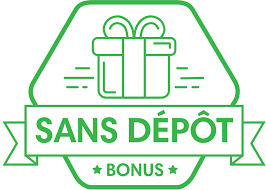 Related terms
aviator (popular game)
banque (=bank)
boule (= roulette)
cashback
flambeur (high roller)
football studio (popular game)
gamble
jetons («wrappers»)
live dealer
parier (= place bets)
rouleaux (= drums)
roulette/roulette de table
tours (= backs)
wager (= bet)
Euphemisms
jeux de table (= gambling)
jeux en ligne (=online games)
jouer safe
mode fan/mode gratuit (=the game of "candy wrappers")
Calls to action and incentives
aucun dépôt requis (= no deposit required)
bonus
bonus de bienvenue (= welcome bonus)
bonus gratuit (= bonus as a gift)
bonus sans dépôt (= no deposit bonus)
boost balance
créer un compte (=create an account)
gagner (= win)
jackpot
martingale (martingale, a betting management strategy)
max bet
tours gratis/gratuits (=free spins)
Keywords for the Italian language
Interestingly, in the case of Italian, the word "casino" primarily means "a small house" or "cottage," and only then "gambling establishment." So, using "casino" directly in the text is more acceptable than in other languages.
Related terms
account di gioco (= player account)
allibratore (gambling provider)
bankroll
bet
bobine (= drums)
briscola (card game)
buio (= blind bid)
carousel (variety of slots)
chips
croupier
dealer
deposito (=deposit)
fiches (= chips)
gioca (=play)
giocare (= play)
giocatori (= players)
giro (=spin)
licenza/licenzione (= license)
linea (= line)
ricarica (= deposit)
roulette
rulli (= drums)
slot
slot meccaniche (traditional slots)
Euphemisms
casa da gioco (= gambling house)
Come Quando Fuori Piove (as if when it's raining outside: cuori —"if" ♥, quadri — "when" ♦, fiori — "it's raining outside" ♣, picche —"as" ♠)
giochi online (=online games)
Calls to action and incentives
bacio della fortuna (kiss of fortune)
bonus
bonus di benvenuto (=welcome bonus)
free roll
free spin
giri gratis (= free spins)
grande vincita (= big win)
martingala (martingale, betting management strategy)
prelievo (= payment, withdrawal of funds)
Conclusion
In the language, there are more than enough words to describe the same phenomenon differently. Moreover, users are willing to see hints and, if necessary, even rack their brains to gain access to something "forbidden." Therefore, inventiveness and variety in keywords and approaches are only advantageous. Explore local slang, find less obvious expressions associated with gambling, like "dough" and card suits for Italians.