The Pinterest platform is familiar to users for its addictive nature and endless stream of beautiful images, and for resourceful arbitrageurs, it is a well-known source of traffic for nutra and e-commerce offers. It might seem that on major platforms with their Community Guidelines and other policies, it's impossible to promote verticals like gambling or dating. In the new material, we delve into why arbitrageurs choose to venture into Pinterest and what approaches prove effective on this platform.
What is Pinterest
Platform's focus or Platform's orientation
Pinterest
is positioned as a platform for "inspiration and idea discovery." It's a platform that curates visual content (known as pins) based on keywords and the user's search history. Pins are cards with images that shape the search results in the format of an endless gallery.
Upon clicking, each pin opens in a separate card with a description, user comments, and, importantly, source links. Clicking the image on Pinterest again also redirects to the page with the original image.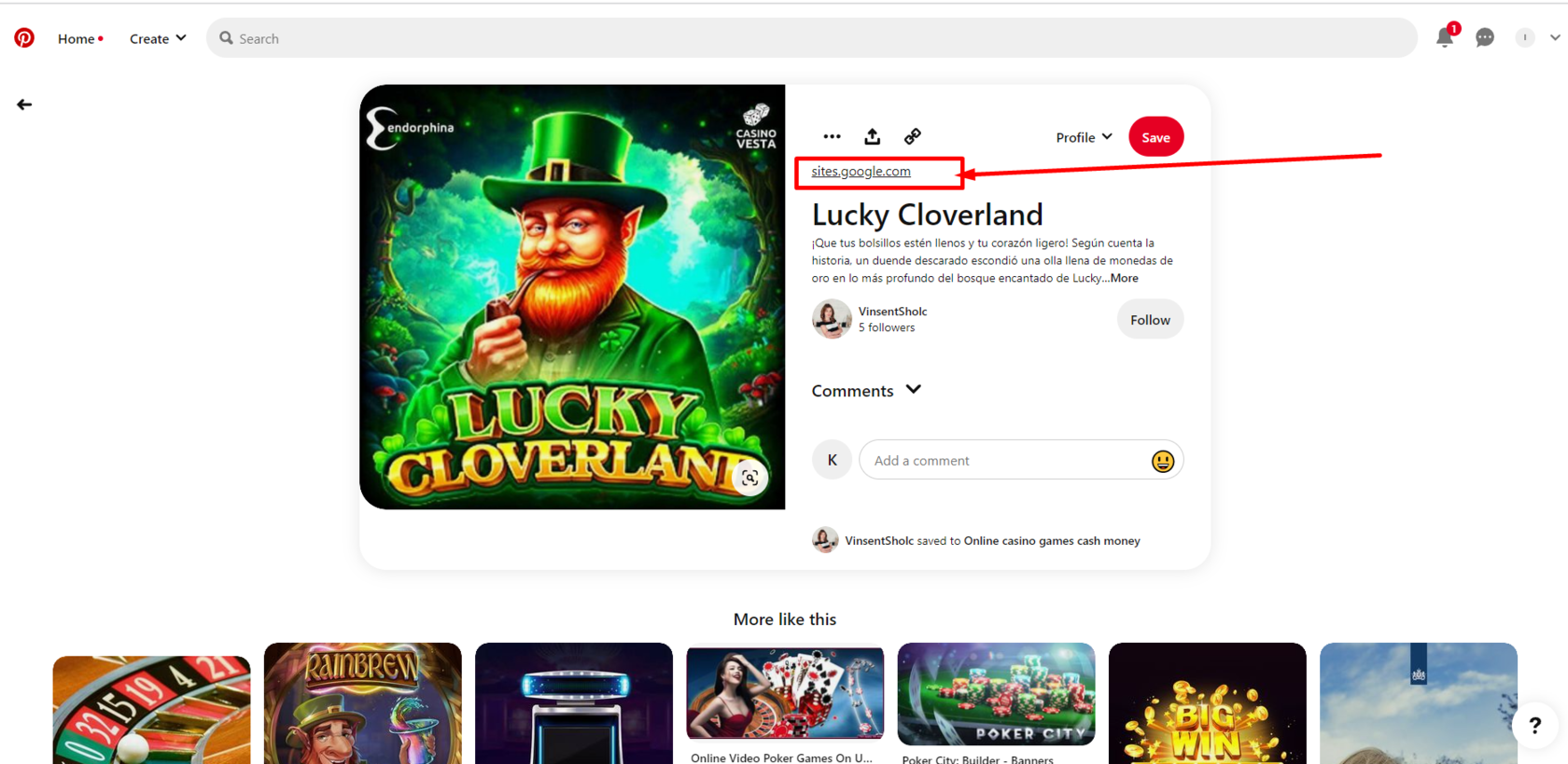 The platform also offers a mobile application for both Android and iOS. Its functionality is consistent with the browser version.

Users are drawn to the platform for its quick search capability, user-friendly interface, and, of course, the extensive image database. The database is continuously replenished as users themselves add new pins to the platform. Their goal is to create thematic galleries (boards) on a single resource for inspiration and later use. It's worth noting that the planned 10 minutes for finding a specific idea often turn into an hour or even more, as the content recommendation algorithm on the platform is always ready to suggest several more albums and related categories.
Lecture hall
According to the Statista portal
data as of January 2022, Pinterest holds the 14th position in the ranking of popular social networks, with 433 million monthly active users on the platform (approximately 230 million of whom are Americans). Moreover, as stated by the platform itself, 97% of search queries are non-branded, indicating a higher chance of appearing in search results.
Pinterest also reports that 85% of their users regularly seek ideas on the site before starting a project or making a purchase.
The demographic range is quite broad: users aged 13 and older (16 and older in some countries) are officially allowed on the platform. More than 60% of the audience consists of women, with the share of the male audience increasing by 40% annually, as well as the share of users around the age of 30 (Generation Z/millennials).
Tools
To advertise on Pinterest, you can either
create a business account
and utilize built-in targeting and analytics or simulate organic posts by uploading pins from other platforms (Instagram, YouTube, thematic websites).
In the advertising dashboard, you can choose one of the campaign objectives: awareness, engagement, conversion, or traditional sales. Several targeting options are available in the advertising dashboard:
Automatic targeting: The platform's algorithm analyzes your content and automatically selects an audience.
Demographic targeting: Based on age, gender, language, country, and even city.
Interest-based targeting: Relies on your audience's interests; ads are integrated into the search feed for relevant queries and displayed in the general feed on the homepage.
Keyword targeting: Your creatives will appear in response to specific search queries alongside similar non-sponsored pins.
Interest targeting: Your pins will be displayed among suggested content in those related categories. This allows you to reach a broader audience.
Additionally, you can upload your own email database to the platform and target specific users if they are registered on Pinterest.
The effectiveness of campaigns can be evaluated through the built-in analytics, which stores data for the last 30 days and includes:
Your total audience: The number of interactions with content you uploaded and saved, as well as the saved pins from your (verified) website and linked social media accounts.
Pinterest overall audience: The total number of interactions with pins from all platform users.
Engaged Pinterest users: The number of users who clicked on pins and saved them.
Formats and Limitations
Pinterest utilizes static images, animations, and video pins. Static pins, product pins, and video pins share the same size and format as organic posts, containing a single image. Wide-format advertising videos occupy two columns on mobile devices. Carousel pins feature multiple images, collection pins showcase several products (starting from 3), and idea pins encompass sets of videos, lists, or text.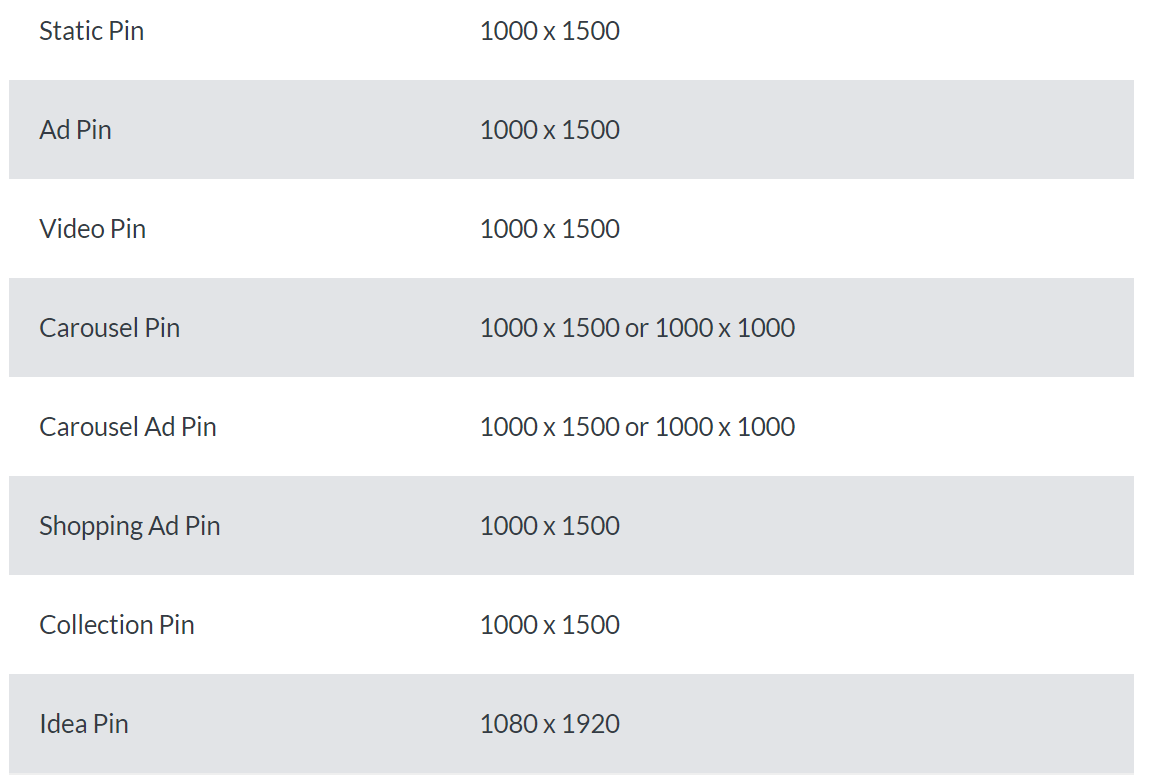 You can find more details about formats and creative requirements in the Pinterest Help Center.
Similar to many platforms,
certain content categories are prohibited on Pinterest
, including:
Adult content (descriptions of a sexual nature, explicit descriptions of sexual actions, images of nude individuals, etc.)
Alcohol, tobacco products, weapons, dangerous pranks, or challenges
Instructions and products for hacking or security breaches
Online gambling and lotteries
Financial recommendations for exploitative purposes
Thematic content for dating, gambling, sweepstakes, utilities, and mobile applications might fall under these restrictions. However, to navigate these rules, you simply need to avoid aggressive creatives or import pins from other platforms.
You can learn more about the community guidelines in the "Policy" section.
How to promote iGaming and dating on Pinterest
Due to restrictions via Pinterest Ads, promoting these categories is more challenging compared to "live" pages. In the simple search results, there are quite a few creatives for dating, betting, and gambling verticals, all of which are non-sponsored pins, of course. Many lead to YouTube or Instagram, and direct links to the product are also often encountered.
Examples of creatives for gambling
More commonly encountered are videos with reactions to "wins" or banners featuring casino bonuses.
Examples of creatives for betting
In betting, bonuses and direct links to the product are predominant.
Examples of creatives for dating
Creatives for dating campaigns are conventional, with a non-aggressive approach to both images and texts. Direct links to the product as well as redirects to other platforms are encountered.
Approaches
Avoid posting more than 30 pins a day, as it attracts algorithm attention and you risk being flagged as a spammer. However, try to post consistently to maintain the illusion of an active account. During the warming-up phase (a couple of weeks), aim for 2–3 pins a day, and afterwards, it's optimal to post around 5–10.
Include relevant keywords in pin descriptions; you can use the Pinterest search bar for suggestions, as it displays the most frequent queries as you type.
Create multiple accounts; on average, up to 3 accounts per IP tend to work well.
Creatives that include a call to action both in the description and the image tend to perform better.
Conclusion
Pinterest is a platform with a sizable, affluent audience (Tier 1–2) and an engaging mechanism that compels users to keep scrolling and explore related albums in search of new images. Nutra and e-commerce can be promoted through a business account, while for verticals like dating, gambling, and betting, it's better to create simulated live pages and post non-aggressive creatives with descriptions rich in thematic keywords.