Today, for many people, earning income online has become their primary activity. In our article, we will discuss one of the profitable methods of generating income online - earning money through link shortening, which can bring in decent earnings with the right approach.
In the era of social media and communities with their limitations on the number of characters in a text, link shortening becomes extremely relevant. It is a separate segment that has an indirect relation to our review. For those who are eager to delve into this field, we will immediately direct them to search engines, which will provide a multitude of answers to the corresponding query. Among the top options will be Goo.gl and Clck.ru, associated with Google and Yandex, respectively. However, our task is different - to explain how one can earn money through short URLs and what opportunities exist for this purpose.
How do paid link shortening services work
It's all brilliantly simple here. All you need to do is register on one of the dedicated platforms that shorten specific addresses, with the only difference being that the new version will be monetized. And it's not you who pays, but rather you who gets paid! Your task is to place this link wherever you deem necessary and wait for the first earnings to come in.
The link shortening service you register on will accurately track the number of clicks on the generated links. Money loves accountability! So, what will you earn money for? When you shorten a desired URL, it will be accompanied by embedded advertisements. Therefore, each person who clicks on the shortened link will be directed to the intended destination after viewing a certain advertisement. The duration of such ads varies from 5 seconds and onwards, after which a skip button appears. But these clicks help you earn money from the shortened links.
If your accounts or other online platforms have a wide audience and if you strategically place the new link variant considering your resources and audience, you are guaranteed to earn passive additional income! For example, in the Russian Internet space, they pay around 30 rubles per thousand clicks on paid short links. And if you collaborate with leaders in converting paid short links, you can have the opportunity to earn a real 20,000-25,000 rubles per month. So, what are these services? Let's delve into that further.
The best paid link shortening services
CLICKADILLA
CLICKADILLA is a major advertising network that has been operating successfully for over 5 years. In addition to link shortening, they offer other advertising formats that can be used to monetize traffic, such as banners, native ads, videos, push notifications, and pop-unders. The platform provides the option to customize the intermediate monetization page according to specific traffic sources. For example, you can request design changes or the addition of text/graphics. CLICKADILLA monetizes traffic through its own advertising formats, and they have over 5,000 direct advertisers from around the world buying traffic on their platform.
The price for 1,000 RU (Russian) clicks is $2.
The minimum withdrawal amount is $50.
The available payout methods include WebMoney, Paxum, Capitalist.net, PerfectMoney, BTC (Bitcoin), PayPal, and bank transfer (wire).
ADFLY
ADFLY is an undisputed leader among services that offer earning opportunities. If you're wondering how to make money with URL shortening services, this is the place for you! One profitable and distinctive feature is that the ads only appear for a maximum of 5 seconds upon clicking. The payment varies for clicks from desktop computers and mobile devices. There are also different payment models: Unique and Raw. Unique refers to the sum for 1,000 unique visitors within a day, while Raw indicates the cost for 1,000 views of the same advertisement within a 24-hour period. Publishers (users, webmasters) earn income based on the geographical location of the user who clicked the link. Currently, approximately $1.48 will be credited for 1,000 views from Russia. ADFLY has over 5.3 million registered users. The platform offers a wide range of easy-to-install scripts. Links come with statistics on earnings, geography, and referrals. All the provided advertisements are family-friendly with no pop-ups, ensuring protection against viruses.
The price for 1,000 RU (Russian) clicks is $1.48.
The minimum withdrawal amount is $5.
The available payout methods include PayPal, Payoneer, and Payza.
SHORTE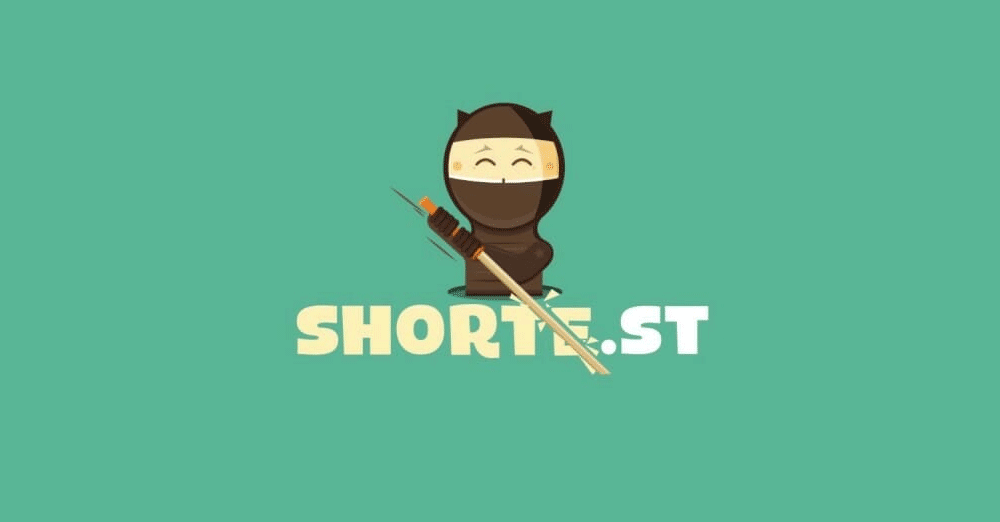 SHORTE is a popular resource originally from Europe, which was localized in Russian in 2014. The earning scheme on this URL shortening service is similar to the previous one. The duration of the ad in the shortened URL is also 5 seconds. It offers clear conditions for tracking the profitability of each URL. Additionally, this service provides both manual and automatic distribution options. Artificial inflation is strictly prohibited, and those engaged in such activities are immediately blocked. The webmaster's income depends on the geographical location of the clicker, the monetization of the resource, and the audience reach. There are over 742,000 registered users on the platform.
Price for 1,000 impressions RU: around $1.55
Minimum payout amount: $5
Payout methods: PayPAL, WebMoney, and Payoneer. For the Payoneer system, the minimum amount is $20.
OUO
OUO is a relatively young link service that offers payment for clicks. For webmasters looking to earn money through short links, OUO provides a script for their web pages that automatically replaces all outgoing links with shortened ones. Additionally, they offer a quick link tool that allows you to shorten paid links without logging into your account. Another feature is mass shortening, which enables you to shorten multiple links at once.
Price for 1,000 impressions RU: around $1.5
Minimum payout amount: $10
Payout methods: PayPal, Payza, bank transfer.
GALAXY-LINK
Webmasters are offered a tool that allows them to shorten up to 20 links simultaneously. For website owners, there is a tool available to shorten all outgoing links from the site or select domains. The links are accompanied by statistics on earnings, geography, and referrers.

The geographic location of the clicking user is taken into account. The most profitable clicks come from the United States, paying $5 per 1000 clicks, as well as clicks from Europe, which can earn up to $4 per 1000 clicks with ad views. Clicks are only paid if the visitor views the advertisement for at least 5 seconds.

Any account found to engage in fraudulent activities will be blocked without any payouts. Payments are processed within 7-14 days after the request is made.
Price per 1,000 impressions RU: $2.5
Minimum payout: $5
Payout methods: Yandex Money, Webmoney
FLY
FLY is an affiliate program for earning money through shortened links. They pay up to $35 for 1,000 link clicks. Detailed statistics are available for all short links, and there is technical support ready to answer any questions. The only downside is that the affiliate program is entirely in English. Additionally, you can invite other webmasters using your referral link and receive 10% of their earnings. The available tools include a link shortening form with the option to set a custom alias.
Price for 1,000 clicks: up to $35
Minimum payout: $5
Payout methods: Payeer, AdvCash, Bitcoin, QIWI, Yandex.Money
Q32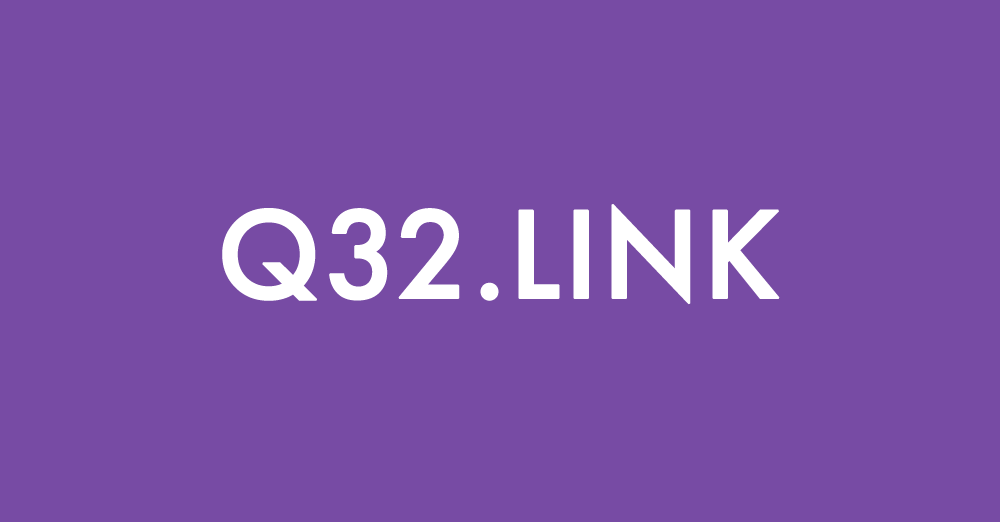 Q32 - This link shortening service has been operating since 2010. Only clicks from unique visitors are paid for. There is pop-up advertising and adult (18+) advertising, which can be disabled if desired. In case of fraudulent activities, the violating account will be blocked without any payouts. Payments are processed within 7 days after the request. There are over 38,000 users and over 382,000 links.
Price per 1,000 impressions RU: starting from 1.56 rubles
Minimum payout: 50 rubles
Payout methods: Webmoney, AdvCash, Qiwi, Payeer
CATCUT
CATCUT is a platform for earning money with short links that has been operating since 2013. It provides links from advertisers and allows websites with low traffic, approving resources even with as little as 10 unique clicks per day. They offer several types of ad blocks, including vertical and horizontal ones, where you can customize the size and color scheme according to your preference. Money is credited if the advertisement is viewed until the end.
Price for 1,000 clicks (RU): from 10 rubles
Minimum withdrawal amount: 1 ruble
Payment methods: WebMoney, Yandex.Money, mobile number for Russian operators.
BCVC
BCVC is one of the best international short link services. It is announced that URLs shortened on this platform do not have an expiration date. The service utilizes geotargeting, allowing users to target specific regions around the world. They do not work with platforms containing adult content or pirated materials. Pop-up windows are prohibited, and artificial inflation is strictly excluded. Payments are made every 7 days.
Price per 1,000 impressions RU: starting from $1.5
Minimum payout: $10
Payment method: PayPal
LINKSHRINK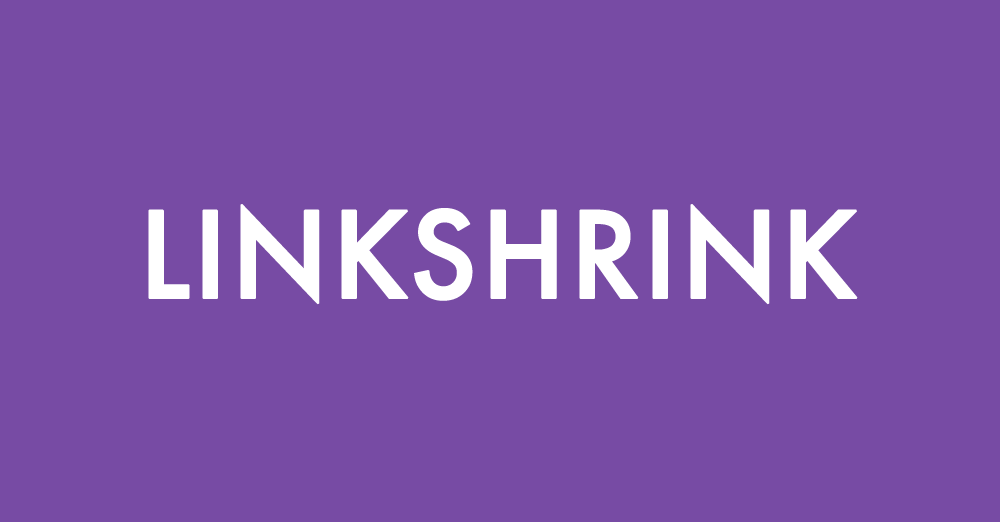 LINKSHRINK is another foreign short link service that provides opportunities for earning money online. Webmasters are offered a tool that allows them to shorten up to 30 links simultaneously. There is an option to create paid short links without logging into an account. Spamming and artificial traffic generation are prohibited. Websites with illegal content are not allowed to participate. Payments are made on the condition that the visitor views the advertisement for at least 5 seconds.
Price per 1,000 impressions RU: starting from $0.95
Minimum payout: $5
Payment methods: PayPal, Payza, or Bitcoin. For Bitcoin, the minimum payout is $15.
PASTECA
PASTECA is a short link service where, upon registration, you will have standard capabilities to shorten URLs with embedded advertisements. The service is international, taking into account the geographical location of the clicking user. The most profitable clicks come from the United States, with a rate of $5 for 1,000 ad-viewing clicks. Webmasters are given the opportunity to control the expiration period of the shortened links, ranging from a few hours to indefinitely for earning through link shortening.
Price per 1,000 impressions RU: starting from $0.85
Payment methods: PayPal, Payza
ADMY
ADMY is a short link service that operates with platforms containing adult content. Payments are made on a monthly basis. Money is earned when visitors view advertisements for a minimum of 5 seconds. Access to statistics on visits and earnings is available. Adobe Flash installation and JavaScript connection are required. Spamming and any form of artificial traffic generation are strictly prohibited.
Price per 1,000 impressions RU: starting from $0.13.
ALLY
ALLY is a well-known foreign short link service. It provides convenient and real-time statistics on the profitability of each shortened address. It does not tolerate spamming or artificial traffic generation. Earnings are calculated based on the geographical location of the visitor who clicked on the shortened link. The revenue potential depends on the breadth of the resource's audience.
To earn money through short link services, you can follow these steps
We have already discussed that working with such services is straightforward. Let's consider the step-by-step process using the example of ADFLY.

Firstly, you need to register with ADFLY. The registration process is straightforward, especially since the service has been localized into Russian.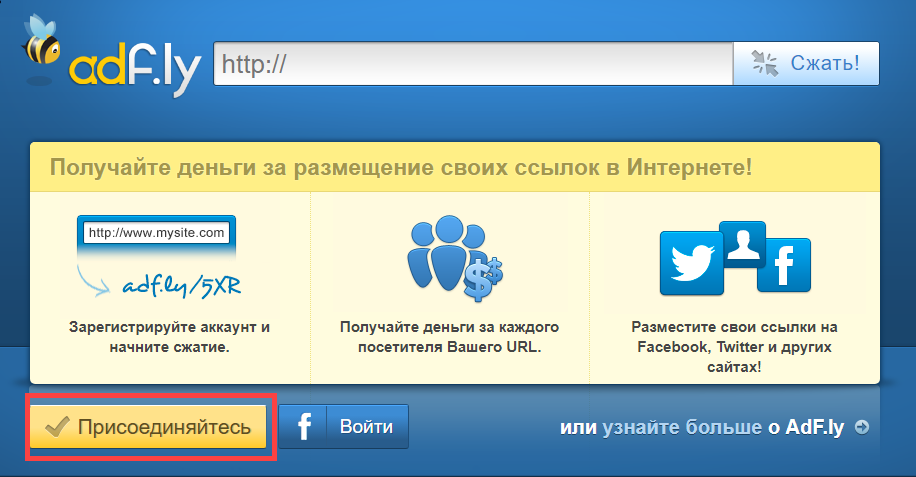 Simply click on the "Join Now" button.
Next, enter the relevant information, paying special attention to selecting the "Account Type" field. Here, you should choose "Link Shrinker: Create shortened URLs and earn money." Then, confirm your action by clicking "Join Now."

After that, you need to confirm your intention. To do this, go to the provided address that ADFLY sent you during registration, where you will find the corresponding code and the page where you need to apply that code.
Next, in your "Account Dashboard," you will find a form for shortening links. Paste the desired link into the form and shorten it. That's essentially it.

You can then make additional settings that are convenient for you. These settings include "Interstitial advertisements" and "Framed Banner." The first format displays a 5-second advertisement on the entire page, while the second format shows a banner above the main content of the website to which you have shortened the link. Choose the desired format and start placing the shortened links on a resource that is convenient and profitable for you. Start earning!
When it comes to placing short links with pay-per-view earnings, it is essential to consider platforms that have a significant audience and engagement.
You can earn money with shortened links anywhere on the Internet where you engage in activity. This can include social media platforms, forums, communities, blogs, email, and other platforms for sharing opinions and information.

You can shorten any type of link. It could be the address of a specific audiobook you want to recommend to your friends, a link to an interesting and good movie, a 3D museum, an attractive online store - anything that is not prohibited by law. Visit the service, shorten the link, and place it in emails, comments, posts, etc. The key is to integrate it harmoniously into your content and avoid making it too frequent or spam-like. Otherwise, you may face restrictive measures from platforms that do not approve of spammers. Rest assured that no one who clicks on your shortened link will lose a penny, while you will earn passive income from each click.

The modern person's life is unthinkable without the Internet. We all go online to seek assistance. So why not turn this factor to your advantage? Earning money through shortened links is an excellent solution. In our overview, we have explained the specifics of this earning method and the short link services that can help you make money from the World Wide Web, not just gather information. Don't hesitate! Start now!