A good creative is the key to a profitable campaign. But if it "takes off," then all arbitrageurs start running multiple campaigns with it. This often leads to a ban from Facebook or other traffic sources. Moreover, all the creatives from spy services have been repeatedly flagged before you.

However, there is a solution. It's video watermarking. It helps bypass verification algorithms and moderation. This can be done using cloud-based solutions or installed software.
How can you make a video unique?
There are several key things you can change in a video to make it unique for Facebook:
Removing metadata
Changing the frame rate
Applying filters and noise
Color correction
Modifying the audio track
Adding captions
Shortening the duration
Changing the resolution
Adding effects
The process of making a video unique follows a similar approach to image processing: first, removing metadata, and then modifying everything possible. It's worth noting that Facebook's verification algorithms are regularly updated, so the method of video uniqueness that worked yesterday may require adjustments tomorrow.
Cloud solutions
Below are some cloud tools that can help you modify videos and their metadata. For the privacy-conscious individuals who are concerned about the confidentiality of their creative works, it's important to note that yes, service providers can view them. They may even get inspired by your ideas. However, it's worth mentioning that these services handle such a large volume of videos that it is physically impossible to track and assess the potential of each one.
Online Video Cutter
A freemium service is available. The free version has limitations on file size (up to 600 MB) and the number of operations per day (10).
The capabilities of the service:
Crop and resize
Reduce duration
Rotate and flip images
Add text or images
Stabilize and loop videos
Adjust speed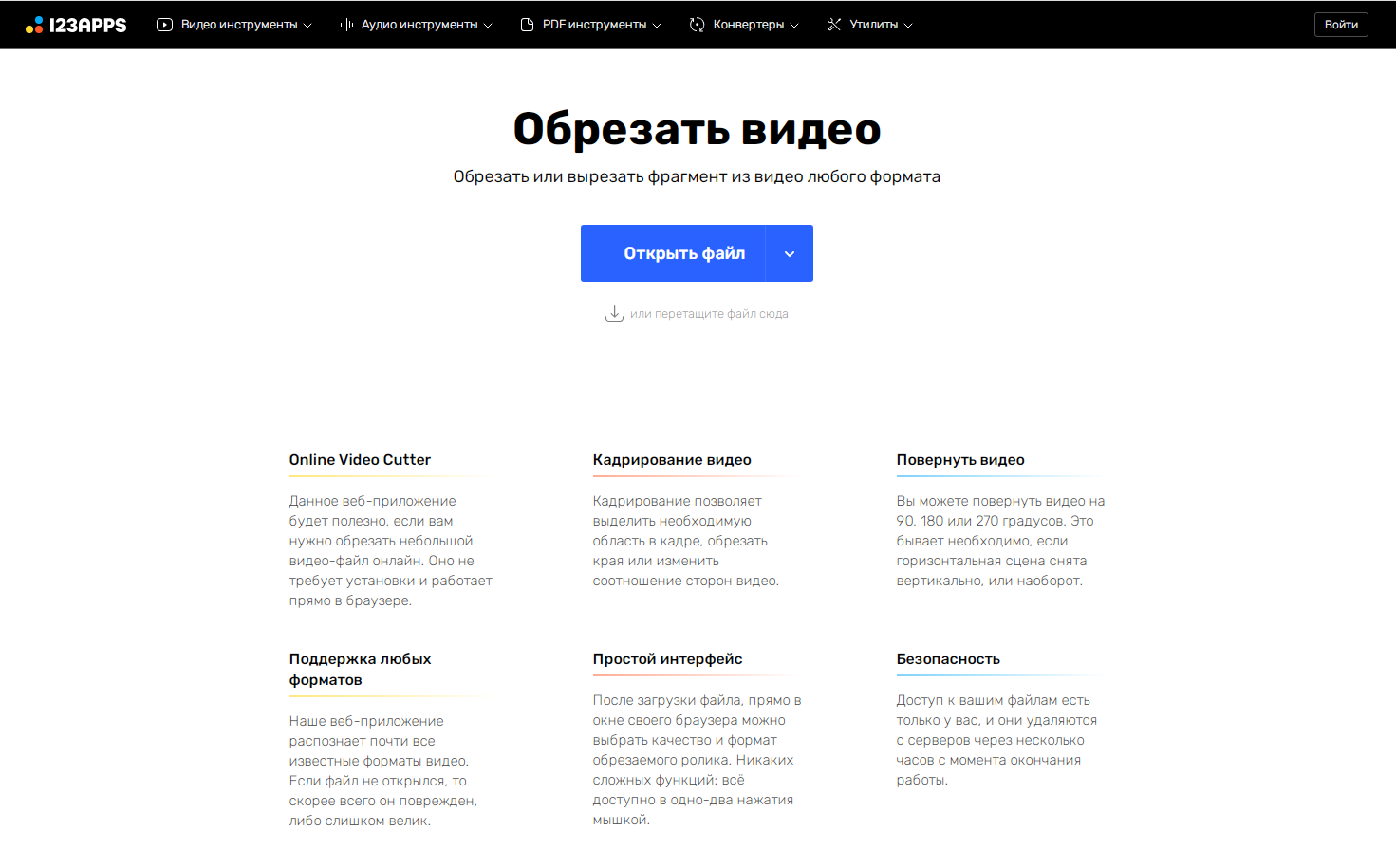 The service supports most commonly used formats. The simple interface helps process videos with just 1-2 clicks. To do this, simply open the "Video Tools" tab, choose the desired tool, and upload the file.
clipchamp
The capabilities of the service:
Use a full-fledged video editor.
Loop and trim video clips.
Modify videos using ready-made templates.
Convert text to speech and add it to videos.
Add stock audio effects.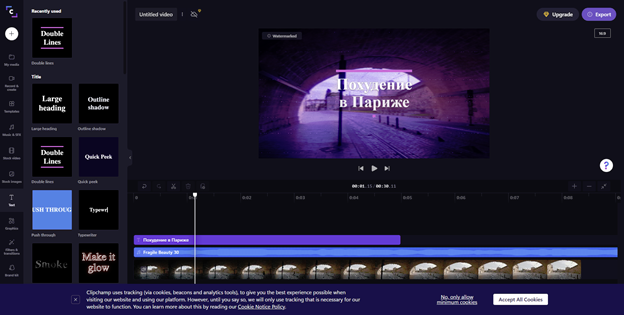 The interface of the service resembles a standard video editor. You can quickly place your video on the timeline, add several filters, make adjustments, and perform other actions with just a few mouse clicks.
ZorbasMedia
We understand the value that a video uniquifier can provide for an arbitrager. That's why we have a free tool available on our website that helps you quickly modify your video. You can find the video uniquifier in the "Arbitrage Tools" section.
The capabilities of the service:
Change resolution and size.
Crop video.
Adjust frame rate and bitrate.
Rotate or flip the image.
Change the video codec.
Crop pixels from one side.
Remove video or audio defects.
Modify sound quality and audio channels.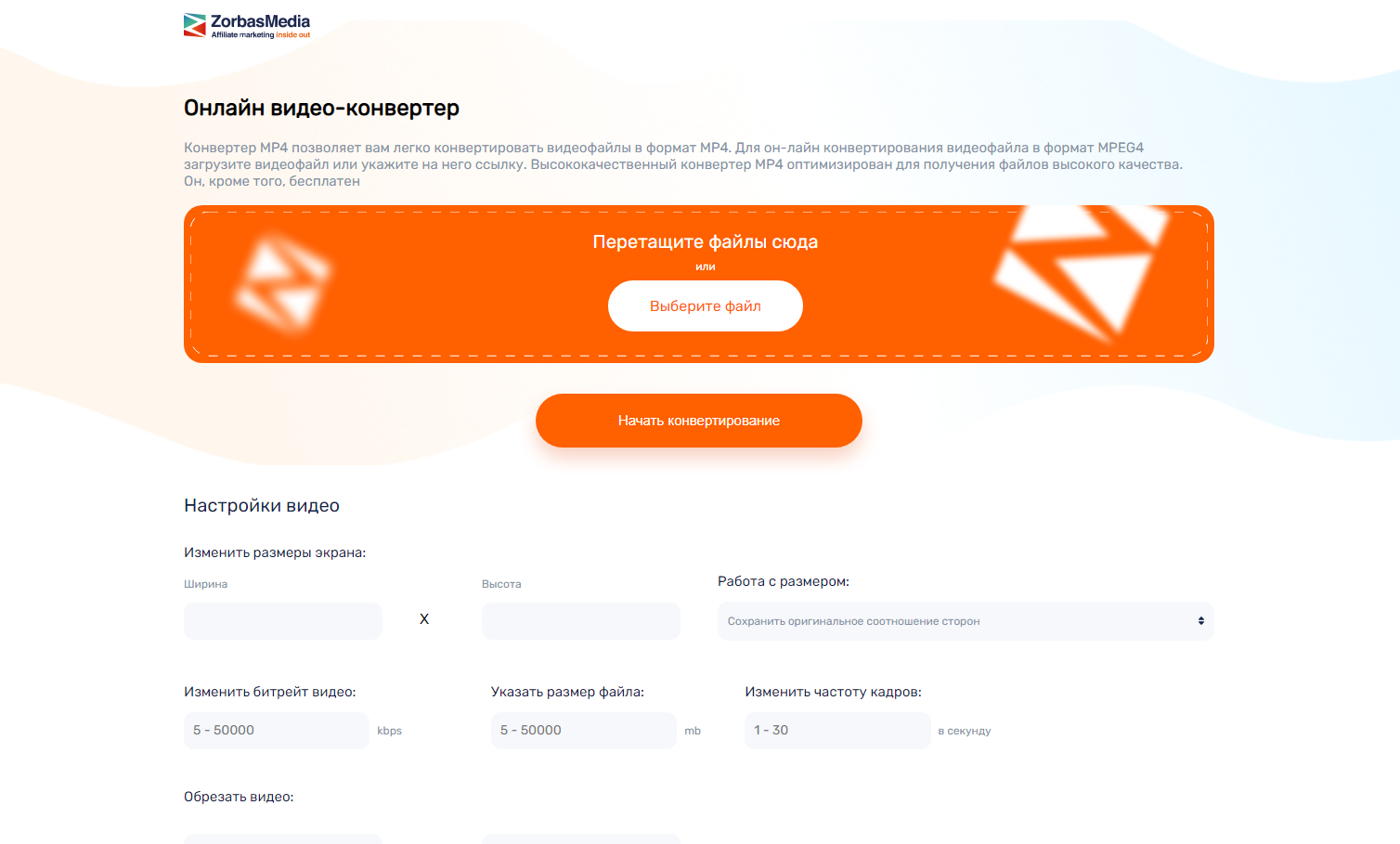 To use the service, simply upload your file, specify the desired modifications, and wait for a moment.
Clideo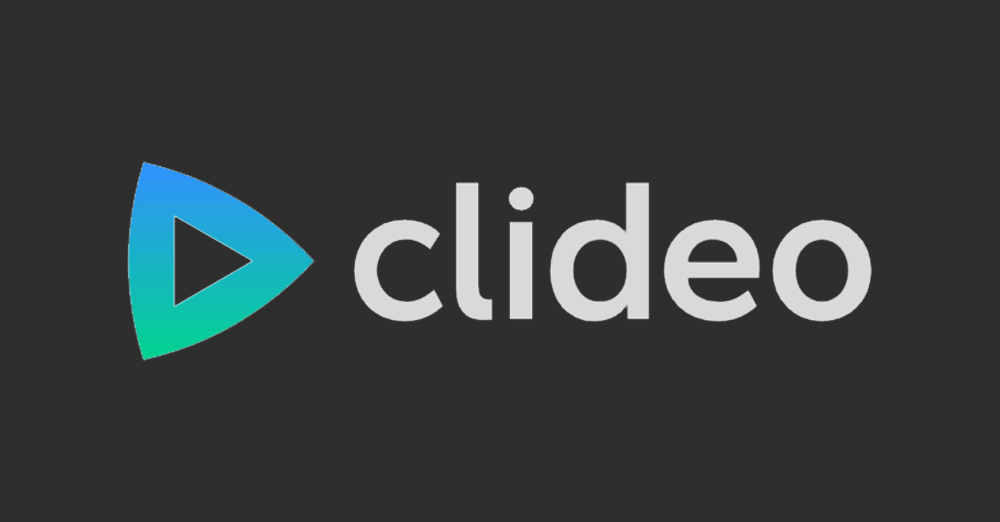 The service offers 22 tools for working with video and audio. The downside of the service is the absence of a free mode. The minimum tariff is $9 per month.
The capabilities of the service:
Change the file size.
Crop and trim videos.
Trim a specific frame.
Adjust the speed.
Add music.
Loop or mirror the video, etc.
To get started, you need to open the website and select the desired tool. After uploading your video, you will be directed to the editing workspace, where the imported video will be placed.
@unikcreo_bot
This is a Telegram bot that allows you to quickly uniquify an image or video (up to 20MB in size). It's suitable if you need to quickly remove metadata and add noise. You can process 5 videos for free. After that, a payment of 199 rubles per month is required (up to 500 uniquifications per month).
The installed software.
You can choose not to use cloud-based tools and instead install suitable software and utilities on your PC. They will provide more editing capabilities for your creative projects but will require a certain level of computer power and the purchase of licenses.
MP4 Video & Audio Tag Editor
A program for quick file conversion, editing metadata, adding tags, and covers. With this program, you can modify any information about the file, such as shooting date, location, geotagging, and more.

The advantage of the program is its small size and fast performance. You don't need a powerful PC to process videos quickly. The downside is that you can only modify tags and metadata, and nothing else.
Trial period - 25 days. After that, a payment of 15 EUR is required.
Adobe Premiere Pro и Adobe After Effects
Professional video editing and processing software. They offer a vast array of tools, built-in effect libraries, fine-tuning of filters, and much more.
What can be done with Adobe Premiere Pro?
Applying effects.
Adding video and audio transitions.
Inserting audio tracks.
Recording voiceovers.
Speeding up and slowing down videos.
Editing multiple clips into one.
Adding picture-in-picture.
Cropping and manipulating color filters.
Adobe Premiere Pro is a professional editing studio, which means you can do anything you want with your video footage. For example, let's take the simplest way to make your creative work unique. What do you need to do?
Import the video file into the timeline.
Select the "Effects" tab and go to the color correction subsection.
Trim the video by a couple of seconds (you can simply cut the ending).
Change the scale to 5-15%.
Speed up or slow down the video by 5-10% (this is a slight adjustment but will help achieve uniqueness).
Export the finished clip.
The main drawback of Adobe Premiere Pro is its price. You'll have to pay around 1600 rubles per month for its use.
Other video editors
You can also explore and use software such as Sony Vegas, DaVinci Resolve, Movavi Video Editor Plus, and other programs. They may have different interfaces, but their functions are quite similar across the board. With these tools, you'll be able to modify the content or parameters of a video to make it unique in the eyes of Facebook's moderation.
Conclusion
The process of making video creatives unique can be helpful in cases when there is limited time or resources to create a video from scratch. With this approach, you can pass through automatic moderation on Facebook and other platforms by presenting the creatives as new and unused videos.

Such a strategy allows you to test any creative from a Spy service (making it unique and safely launching advertising campaigns). If a creative resonates with the audience and starts generating profits, you can quickly scale it up.