First, let's understand what TikTok is. It is a visual social network similar to Instagram, but with an even simpler interface, and all the content consists of video clips up to 3 minutes in length.
Traffic from TikTok: features
Every TikTok user can gain their audience for free—there's no need to pay for promotion. The reason for this is the recommendation system that operates within the social network. Each video gets featured in recommendations, and if it receives a positive response, it gets further promoted. Some videos on TikTok accumulate over 1 million likes, while the number of views can reach several tens of millions.

As a reminder, TikTok originated from China but has become extremely popular worldwide. It consistently ranks among the top 10 most popular apps in the App Store and Google Play. According to data from DatePortal TikTok, the app currently holds the seventh position globally in terms of user count, with over 800 million people using it.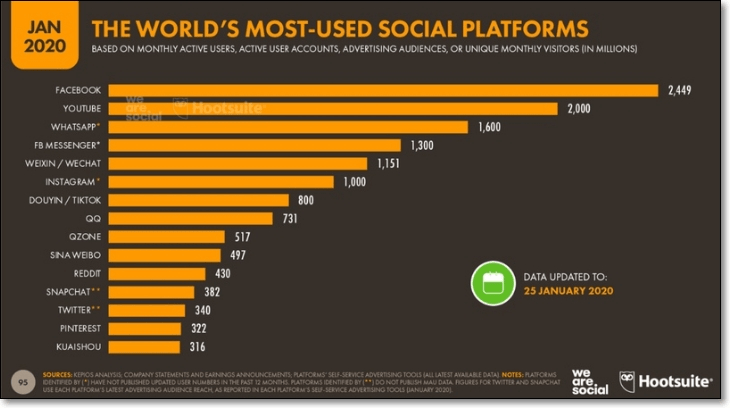 Out of the total TikTok user base, 500 million users reside in China, while the remaining 300 million are spread across 154 other countries. In Russia, for example, there are over 8 million users.

Although the Russian audience is currently small, it is highly active. According to internal data from the social network, the majority of users in Russia were born after 1995. The largest segment in Russia consists of people aged 18-24, followed by users aged 13-17 in second place, and users aged 25-34 in third place.

Furthermore, users spend an average of 46 minutes daily on the TikTok app. 90% of users access the app more than once a day.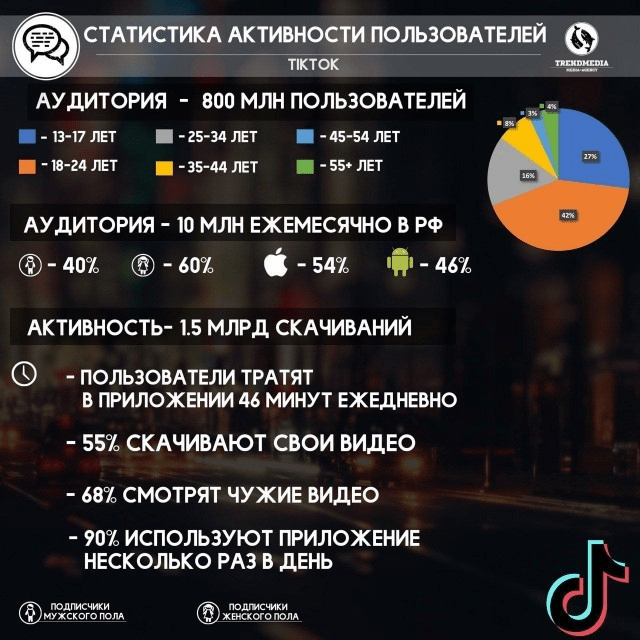 The audience is suitable for offering them various offers. Of course, products for seniors would not be suitable since a large portion of the users are teenagers. However, trendy products, dating services, and other verticals could be appealing to them.
How to pour traffic from TikTok
Certainly! I'd be happy to hear about each method in detail. Please go ahead and provide more information about each way of driving traffic from TikTok, keeping in mind that not everyone has access to advertising accounts on the platform yet.
Customize advertising in YAN
One of the first potential workarounds is setting up advertising on TikTok through "Yandex.Direct." In this case, your videos, which can be up to 15 minutes long, will be displayed directly in the user's feed as they scroll through videos. You can add a direct link for users to click on and utilize images instead of videos. "Yandex.Direct" will automatically overlay audio and create the video when placing it on TikTok.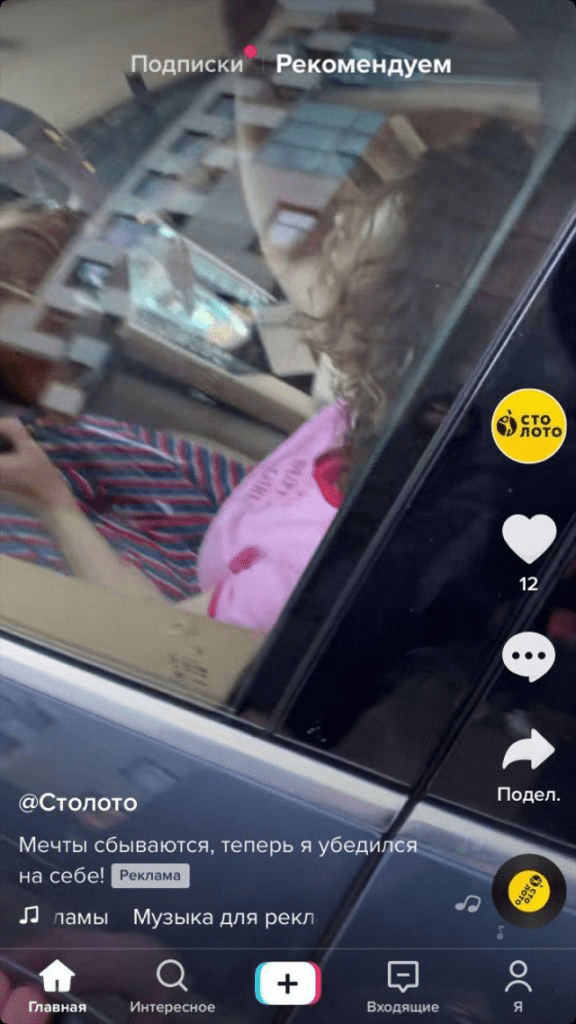 Simply select Yandex.Direct as the placement, upload your creatives, come up with a title and description, and then launch the advertisement. However, keep in mind that your ads will not only be shown on TikTok but also on all advertising platforms within the network. If you want to specifically advertise on TikTok, there are two tricks:
Choose a geographic location where Yandex.Direct ads are not displayed. This way, your ads will be shown specifically within the social network.
Manually disable all platforms except TikTok. By doing this, your ads will be shown exclusively on TikTok, and you will receive direct website traffic.
In these cases, your advertisements will be displayed within the social network, and you will receive direct website visits.
Spam in the comments
This method is easier than spamming on other social networks because TikTok currently does not heavily enforce account bans. The scheme is as follows:
Come up with comments that correspond to your offer and encourage users to visit your account.
Place a link to your offer or your Instagram profile in your TikTok account bio, and then include the offer link on your Instagram profile.
Enter the recommendations feed and start spamming.
This relatively complex scheme is necessary because TikTok prohibits the direct placement of links in video descriptions and comments. The only place where it is allowed is in the profile bio.
The advantage of this method is that it is almost free. You can register as many accounts as you want for traffic arbitrage from a single device. The key is to avoid automatic bans, which can be issued for violating restrictions. Post comments with a one-minute interval and take a break of 3-4 hours after 60-100 comments.
Promote your account
Indeed, it is easy to gain traction on TikTok as all videos have the potential to reach the general recommendations feed. In theory, a single video can generate a significant number of views, website clicks, and subsequently, leads.

To boost your account, it's important to follow trends. Publish visually appealing and engaging videos that resonate with users. Encourage user activity in the comments section by actively responding to comments. Participate in popular challenges and collaborate on duets with well-known users. These strategies can help increase the visibility and engagement of your TikTok account.
Buy ads from bloggers
This advertising method has been adapted from other social media platforms that involve influencer marketing. In TikTok, you can also purchase integrations from popular TikTokers and engage in arbitrage. You can drive traffic to your offer in two ways:
Request the TikToker to temporarily place a link to your landing page in their profile, allowing users to directly click on it.
Publish the link directly on your own profile, either leading to the landing page or another intermediate resource, and ask the TikToker to mention your account in the video description.
As with other social media platforms, it is important to evaluate the effectiveness of advertising placements. Consider the influencer's active audience, the number of views and likes their videos receive, and how the audience responds to them. Then, track the number of people who come through the integration, whether they make orders, complete purchases, and so on.
By monitoring and analyzing these metrics, you can assess the success of your advertising campaign on TikTok and make informed decisions moving forward.
Run ads in TikTok Ads
Yes, TikTok also has an advertising platform that can be used for traffic arbitrage. There are several types of ads that can be set up in the TikTok Ads Manager:
In-Feed Videos: These are standard videos up to 60 seconds in length that appear in the user's feed, similar to ads set up through "Yandex.Direct".
Full-Screen Videos: These ads appear when users first open TikTok. They can also include a website link, but the animation length is limited to 5 seconds.
User-Generated Content Videos: With this ad type, users can interact with your videos just like any other TikTok content. They can like, share, and engage with the videos.
Hashtag Challenges: TikTok creates a unique hashtag for your campaign and promotes it in a separate menu. They can also involve popular influencers in promoting the hashtag. TikTok claims an average engagement rate of 8.5% for hashtag challenges.
Previously, launching ads on TikTok was nearly impossible as the platform only collaborated with major brands and manually approved applications. Now, the registration process for the TikTok Ads Manager also goes through manual moderation, but it has become easier to get access. If your registration is not approved, I recommend considering alternative options such as setting up an account through eLama, Getuniq, or similar services.
Cases on traffic arbitration in TikTok
There are currently few case studies on traffic arbitrage in TikTok because arbitrageurs are not eager to share their effective strategies openly. If they do share, it's usually in passing. However, there are plenty of examples of standard advertising campaigns available online.

Take a look at a separate article on how to get featured in TikTok's recommendations right from the start. Currently, it's the easiest way to attract traffic and start arbitraging: create a cool video, drive users to your profile, and then redirect them to the advertiser's landing page through a link. Collect profits and continue uploading new videos in a continuous loop until you get tired.

For example, Coca-Cola launched a unique hashtag challenge called #shareacoke. The main rule of participation in the challenge was to have a bottle of the beverage in the frame. Six million people took part in the challenge, and imagine how many people saw videos featuring the brand's product.
Another successful campaign example is the promotion of Huawei smartphones. In the autumn, the company took twelve bloggers to an island and filmed around fifteen videos using the phone and an original ringtone. The challenge was supported by 2,000 users, and as a result, awareness of the new smartphone model among users aged 14-25 tripled.
Conclusions
I agree that TikTok can be a promising traffic arbitrage source. If you learn how to effectively work with it, it is possible to achieve an ROI of over 150%. TikTok's growing user base and engagement levels provide opportunities for advertisers to reach a wide audience and generate significant returns on their investments. However, it's important to stay updated with the platform's advertising policies and best practices to ensure a successful and sustainable arbitrage strategy.