Subscription payment offers, or SP offers, are a type of offer where the user you refer purchases a subscription for specific content, product, or service. SP/BS (subscription payment) is an offer where you are paid for each user's subscription. You can work with two models: Cost Per Acquisition (CPA), receiving a fixed rate for each subscription, or Revenue Share (RevShare), receiving a percentage of each subscription throughout its lifetime.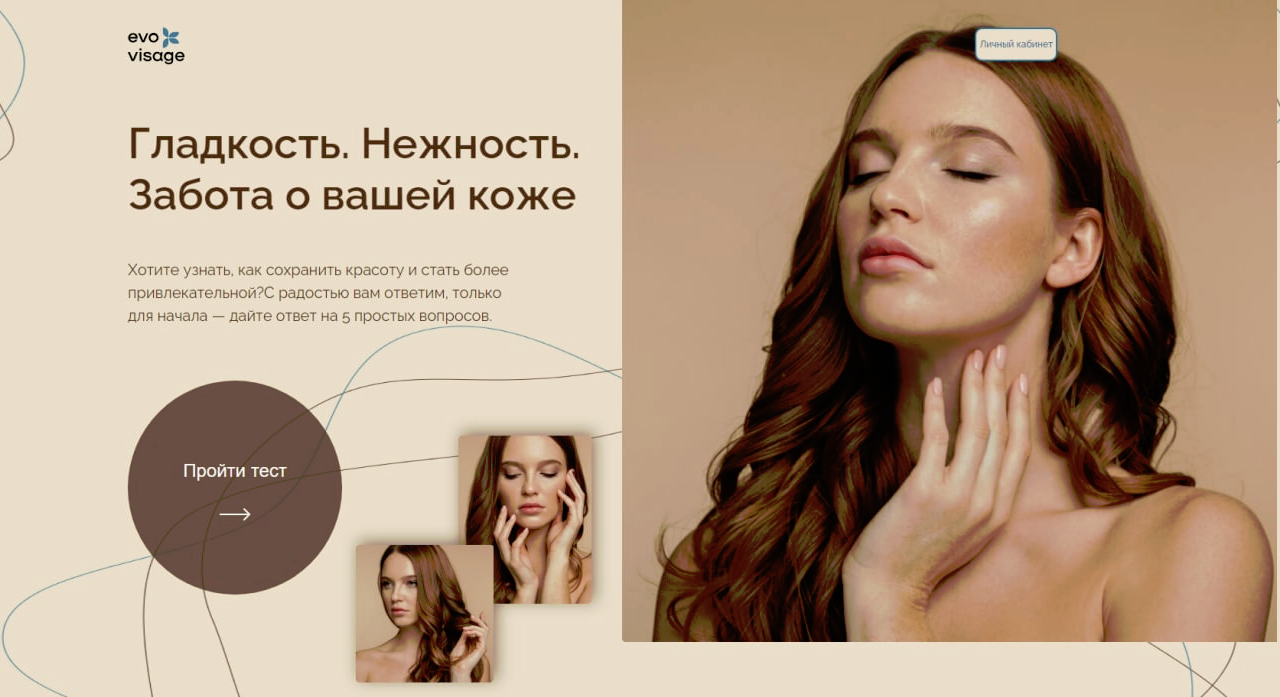 What are SP and BS offers?
Essentially, it's the same thing. Regardless of how the user pays, they are always paying for a subscription, whether it's for products, access to music, weight loss programs, etc.
SP (subscription payment) is an offer where payment for the subscription can be made from any convenient wallet or service, including credit cards. In this case, rebills will occur regularly.
BS (bank subscription) is an offer that specifically involves subscription payments using only a bank card, where funds are automatically deducted until the user cancels the subscription.
The difference between SP and BS offers lies in where the funds are deducted from the buyer. It can either be done automatically from a wallet or through a bank card.
What makes these offers advantageous is that they operate within the legal framework. SP offers typically revolve around courses on "weight loss," "financial literacy," "learning new professions," etc. In other words, they comply with the rules set by traffic sources.
Payment models
In SP offers, there are three familiar payment models: CPL, CPA, and RevShare.
CPL (Cost Per Lead): In this model, you can attract users to subscribe to free content that the advertiser will monetize later.
CPA (Cost Per Acquisition): In this case, the affiliate program or CPA network pays for the successful acquisition of a paid subscription once.
RevShare (Revenue Share): Typically, when working with this model, you will receive a percentage of the user's spending on subscription renewals.
Additionally, some affiliate programs may offer the option to buy out subscriptions. If you can provide high volumes of quality traffic, you can sell the subscriptions of the referred users to the advertiser. In this case, you won't be able to earn revenue through the RevShare model.

Rates for each model can vary. To find the optimal rates, you can use offer aggregators, communicate with affiliate program managers and CPA networks, assess your expenses, and estimate potential profits.
Vertical
The main vertical for SP offers is the infobusiness industry. These offers involve selling courses, weight loss methods, education in various fields, subscriptions to astrological horoscopes, and more. Representatives from AFFSTAR, OFFERRUM, and LEAD-MAGNET have shared which offers are in high demand. These include:
Home-based income opportunities
Weight loss courses
Beauty-related offers
Hobbies (such as decorative arts, etc.)
Financial literacy (including NFTs, cryptocurrencies, and more)
It is worth noting that SP offers can be distinguished as a separate vertical because they differ from other types of offers. Unlike a click-flow, where the user's payment can be deducted without their knowledge, SP offers involve a subscription-based payment model, where the user consciously agrees to the recurring charges.
Geographical Location
You can work with SP offers in any country where users are accustomed to making online payments or paying for info courses. However, there are a few obvious tips.
For the CIS region, focus on Russia. The standard of living is higher, and people are willing to pay for a "weight loss course" and trust it. It's also worth testing other GEOs; it's essential for diversification.
For international markets, top GEOs include the USA, Canada, the United Kingdom, Argentina, Mexico, Peru, Brazil, and European countries.
Pros and cons of SP offers:
Let's discuss why such offers can be beneficial or useless for arbitrageurs.
Pros:
No hold: Once a user links their card, you receive the payment without any hold.
Simplified moderation: SP offers pass source checks without issues as they are essentially a white-hat vertical. There is no need for cloaking or additional methods to bypass moderation. This allows you to use almost any available traffic sources.
CPA, CPL, and RevShare: Depending on your own traffic, you can choose the suitable payment model.
Novelty: Infobusiness for the mass market is still relatively new. It is further fueled by advertising educational courses, weight loss methods, and more. Users receive a guaranteed product that requires learning, completing assignments, or following the provided instructions to achieve the desired result.
Cons:
Creative requirements: When working with white-hat offers, you need to comply with all the requirements of the traffic sources. This means no "before and after" images and similar techniques.
Target audience analysis: As always, you will need to think and analyze who would be interested in the offer, what to offer to the audience, and which pain points to address. You won't be able to just use a spy tool and download ready-made creatives.
Make sure to communicate with your affiliate program manager or CPA network, as they can provide guidance on the best strategies, approaches to avoid, and which GEOs to focus on.
Questions and answers about where the money comes from in SP offers
Semyon Verushkin, owner of the CPA network
LEAD-MAGNET
What payment model do you work on and what rates do you offer?
We work with the infobusiness niche using CPL, CPA, and RevShare models. Our CPA network, Lead-Magnet, specializes in the CPL format, which involves generating leads, subscriptions, registrations, and simple actions without requiring credit card information. Payment is made for a one-time simple action before the sale, such as leaving an email, phone number, or subscribing to a chatbot. The key for advertisers here is the KPI related to future purchases. If there is traffic, we help optimize it through expert support, promotions, and case studies. We understand that not everyone knows how to work with the infobusiness niche, so we provide assistance.

We also connect mobile applications in the EdTech sector with trial versions. Additionally, we are developing our own SP offers.

The CPL rates start from approximately $1-1.5 per simple action. For CPA and RevShare, the rates range from 10-30% of the sale. In the infobusiness and white-hat EdTech (online education) sectors, commissions can range from 5,000 to 100,000 Russian rubles, making it lucrative.
VISA and MasterCard — self-blocked. What are you currently working with in terms of financial payments?
Now we pay out to the Web mainly for POISON, sole proprietors and the self-employed (most often these are linked Mir cards), we are always open to discussing new options. With large volumes, we can output to the crypt.
In which verticals are subscription offers most common?
There used to be many options, especially when WapClick was active. For the past 8 years, we have specialized in infobusiness and specifically in subscriptions. However, we see subscriptions differently. For us, a subscription is a one-time action, such as subscribing to a chatbot, rather than subscribing and subsequently being charged on an ongoing basis with rebills, as was the case with WapClick. Essentially, our niche is CPL (Cost Per Lead) and CPA (Cost Per Action) formats. But we also have SP offers.
Which offers have seen an increase in demand and which ones have seen a decrease? What are users willing to purchase?
We have a lot of insider information 🙂, especially regarding the infobusiness and education verticals. I can provide insights for about 70% of the market (which includes 15,000 online schools), based on solid analytics from a major platform. I will provide a more detailed analysis below for those who are interested. Here's a brief overview of the top niches and trends:

All niches, starting from around March 1st, dipped to revenue levels similar to 2021. However, a small portion remained at that level, while the majority began actively growing.

Experiencing active growth: psychology, financial literacy.

Maintaining revenue levels from 2021 and growing: professions, health, earning potential, esotericism, astrology, fitness.

Below 2021 levels and stagnating: hobbies.

I can share a complete analysis from February 23rd to April 1st, including graphs for each niche during the last week, as well as examples of offers.
Which GEOs do you prioritize first?
Russia is our main focus. We are expanding globally, targeting Brazil, the United States, Latin America, and Europe.
What should arbitrage specialists from Russia and CIS do if they are ready to drive traffic to you?
In Russia, there are 10+ working traffic sources for the infobusiness vertical in arbitrage. These sources have been tested and currently have increased traffic, which is actively being directed to us. We will soon write a comprehensive post on this topic in our Telegram channel. Here's a screenshot for reference.

If you have Russian traffic sources, work with Russian offers. For example, we have 120 offers specifically for the infobusiness vertical in Russia.

If you had non-Russian traffic sources and you haven't relocated or can't drive traffic anymore, it makes sense to reconsider your traffic sources. Look for new ones after the "death" of Facebook (banned in Russia) and Google. We recommend the sources mentioned in the screenshot above.

Redirect your traffic and work with offers that are currently in demand by users. What is in demand? In short: esotericism, earning potential, psychology, professions, astrology. We regularly publish digests of the vertical, and here's the latest one.

We create case studies and provide training on driving traffic from current sources to the infobusiness vertical.

Work with up-to-date marketing funnels and offers that have adapted to the current traffic sources (e.g., VKontakte). For example, for Russian offers, chatbots on Telegram, email newsletters, and Senler in VKontakte significantly increase conversions, and leads/registrations will cost you less.
Natalia, CMO of
AFFSTAR
What model do you work on and what are your rates?
For subscription offers (infoproducts), we offer both CPA (Cost Per Action) and RevShare (Revenue Share) models, allowing you to choose the preferred option. The average rate for the CIS region is 400 Russian rubles, and for international subscriptions, it ranges from $10 to $20. However, rates can vary depending on individual circumstances, and our managers can help determine the most optimal rate. As a general rule, the higher the volume, the higher the rate.
VISA and MasterCard — self-blocked. What are you currently working with in terms of financial payments?
The most reliable solution is to use replenishable agency accounts: TikTok, Facebook, or Google. Recently, Google announced such an option. Working with our agency accounts not only allows for funding through a manager but also provides the advantage that many offers are already approved. This is particularly beneficial when working with subscriptions, such as personalized weight loss plans. The only concern would be pre-moderation of creatives through a manager (to mitigate the risk of bans). However, this is not a significant issue if one is familiar with the platform's rules.

For those who choose the path of self-registration accounts, we do not restrict the use of solutions for obtaining international cards. Additionally, we can vouch for the reliability of virtual capitalist cards.
In which verticals are subscription services most prevalent?
For us, it is exclusively infoproducts (SP/BS offers, if you prefer). Therefore, from our perspective, that's how we would answer. That's why they are called subscription offers 🙂
What offers have seen an increase in demand, and which ones have seen a decrease? What are users willing to purchase?
The demand for astrology-related offers has decreased. It's possible that the trend has passed or the market has become saturated. Previously, platforms like TikTok were filled with content related to fortune-telling and astrology. Currently, the focus is on "successful success" and anything related to earning money. There is also a growing interest in learning new professions from home, including subscriptions to courses on earning money through online marketplaces and other courses related to typical freelancing activities.

We consider our newest offering, an online course on earning money from home, to be a promising subscription offer. In this course, we have consolidated the timeless desire to earn money quickly without the need for extensive professional training. We touch upon topics such as NFTs, cryptocurrencies, and other forms of online earning, as they always enjoy demand.

Another evergreen topic that users are always willing to purchase is weight loss secrets. The subscription format allows for convenient packaging and selling of these secrets. Therefore, our subscription offer for an individual weight loss plan is always in trend.
Which GEOs do you prioritize first?
If it's the CIS region, then we prioritize Russia (RU). No matter how much we've tested, it remains a top GEO. For international markets, we focus on English- and Spanish-speaking countries. Each language has its own set of GEOs, and for each GEO, we have specific creatives and landing pages. For example, our top GEOs are:

EN - USA, Canada, United Kingdom, South Africa, Singapore. ESP - Argentina, Colombia, Mexico, Peru.
What should Russian and CIS arbitrage specialists do if they are ready to drive traffic to you? (Which traffic sources should they switch to, and which sources are you currently accepting?)
We are always happy to accept traffic from MyTarget! We have recently acquired agency accounts for Google as well. We do everything to ensure our partners can continue driving traffic, including recommending other GEOs, especially international ones. For loyal partners in the CIS region, we have shifted our focus to Kazakhstan (KZ). However, when it comes to subscriptions, we have no issues in the Russian market. We continue to receive traffic as we have in the past.

Payment-related issues are solvable, especially through agency accounts. We are also actively expanding into international markets. As mentioned earlier, we listed the top GEOs, which are ideal for Google, TikTok, and Facebook.

There is nothing to fear, as there are manuals available for setting up campaigns on all platforms. Additionally, our managers can provide guidance on the best way to proceed.
Artem, 95k, Head Affiliate Manager at
OFFERRUM
What model do you work on and what are your rates?
RevShare starting from 50% and CPA starting from 300 rubles. Rates increase with volume.
VISA and MasterCard — self-blocked. What are you currently working with in terms of financial payments?
Technically, the cards themselves have not been blocked and continue to work in Russia. Essentially, payments are accepted from all cards issued by Russian banks.
In which verticals are subscription services most prevalent?
I would classify SP (Single Payment) offers as a separate vertical in general. However, if we compare it to other verticals, it is most closely related to e-commerce and Wap Click.
What offers have seen an increase in demand, and which ones have seen a decrease? What are users willing to purchase?
Overall, customers are still most interested in topics such as "weight loss" and "healthy eating" today, just as they were 10 years ago. The topic of "earning money" is also consistently relevant. These are classic themes that always have demand. Currently, we are also exploring the addition of more unique niches. One recent example is an SP offer in the gardening niche, which is seasonal in nature. Additionally, we have an offer related to NFT, which is a trending and exciting topic in today's market.
Which GEOs do you prioritize first?
As a PP (Performance Partner), we pay attention to all GEOs. It's evident that many are now more focused on international markets. However, based on what we observe, it is important not to overlook the CIS region. These GEOs continue to convert well and provide stable profitability and volumes.
What should Russian and CIS arbitrage specialists do if they are ready to drive traffic to you? (Which traffic sources should they switch to, and which sources are you currently accepting?)
It's no secret that arbitrage specialists have started exploring traffic sources in the CIS region, such as VKontakte (VK), Odnoklassniki, Yandex.Direct, Yandex Zen, and MyTarget. Overall, we continue to work with these sources, just as we did before. The key is to select the right offer, target audience, and combination. Our managers,

@polina_OFFERRUM

and

@raisa_OFFERRUM

, can assist with all of this.
Conclusion
Subscription offers provide an opportunity not only to generate immediate profit but also to earn passive income from your users' ongoing spending. The key advantage of SP (Single Payment) offers is the lenient approach from traffic sources. You can utilize platforms such as Facebook, Instagram, TikTok, VKontakte (VK), and even Odnoklassniki. It all depends on the specific offer you plan to promote, as traffic is available everywhere. Where there is traffic, there is potential profit for you.