Hello! Today we will explain in simple terms what traffic arbitrage is on the internet and how to start earning from it on your own, from scratch and without any special knowledge. We will show you how to get into arbitrage, where to start, and talk about the profitable directions in affiliate marketing. In this guide, you will also find 10 profitable case studies on earning from affiliate programs. Let's get started!
What is traffic arbitrage on the internet in simple terms
In the screenshot, you can see the earnings of one of the webmasters in the Admitad affiliate network. Such figures are entirely real:
Here is an example of earnings from another affiliate network. Even after deducting advertising expenses, a substantial amount is obtained. This is not a scam or an advertisement for online earning courses. This is traffic arbitrage, and anyone can learn it.
In simple terms, traffic arbitrage is a collaboration with an advertiser based on the terms of an affiliate program. The task of an arbitrator is to drive traffic (i.e., users) to the advertiser's website and motivate them to perform a specific action (conversion). These actions can vary, such as signing up on a website, purchasing a product, making a deposit in an online casino, and so on. The arbitrator receives payouts for each completed conversion, also known as commissions.

Naturally, payment is not made for all conversions but only for those that meet the affiliate program's conditions, primarily based on the traffic source. This refers to the origin from which the user came, whether it be through clicking on an advertisement, a social media group, and so on. If you have read these two paragraphs, it means you are no longer a complete novice in traffic arbitrage. And next, we will explain how to earn money from internet traffic and provide examples of such earnings.
What skills should an arbitrator have to earn money?
An arbitrator doesn't necessarily have to be a jack of all trades or an online marketing genius. However, there is a set of skills that are indispensable in traffic arbitrage.
Creating a customer profile (customer avatar)
TA stands for Target Audience, which refers to the specific group of people to whom you will be offering your product or service. An arbitrator, like any marketer, needs to have a proper understanding of their audience, their pain points, and desires. All of this is necessary to choose the right approach in an advertising campaign.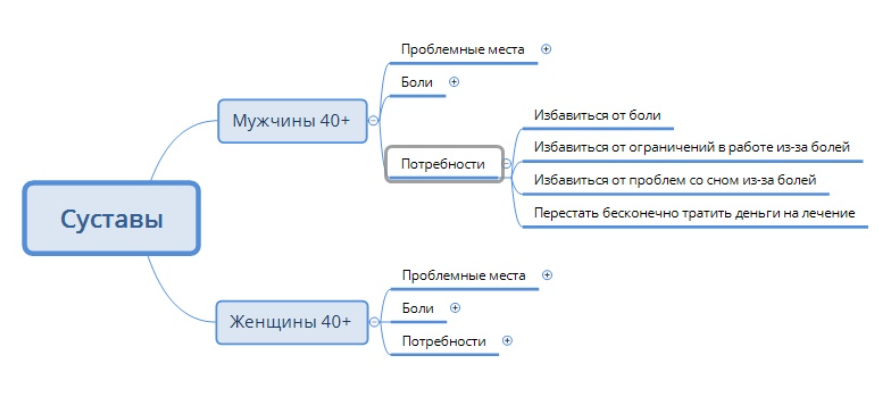 Working with graphics
This skill is not only needed for creating advertising blocks. A beautifully designed social media page or blog always attracts attention. However, there's another aspect to consider—often in advertising campaigns, unique images are required. Making an image unique, removing backgrounds, adding captions—these are just some of the things that arbitrators do with graphics.
Being able to sell
Traffic arbitrage is also a business, and advertising skills are essential in this field. To successfully promote an advertiser, one needs to be able to present the product or service effectively. This includes selecting compelling creatives, choosing the right approach to the target audience, and constructing a complete sales funnel from ad click to landing page.
To be able to compare and synthesize.
Every arbitrator is a bit of a business analyst and marketer. The ability to analyze an advertising campaign on the go, synthesize the acquired knowledge, and apply it is part of the campaign's success.
To be creative
Creativity is, without exaggeration, the most important quality for an arbitrator. Webmasters constantly test new approaches. They drive traffic from seemingly unexpected sources. There are successful cases of traffic leakage through Google Calendar, bulletin boards, and even through watermarks on Pornhub. If you know how to think outside the box, welcome to the world of arbitrage!

By the way: There are solo arbitrators who work alone, and there are entire arbitrage teams where responsibilities are distributed. For example, a buyer is responsible for scaling up ready-made funnels, analytics, and campaign monitoring. A farmer acquires (farms) new accounts. A traffic provider directs traffic according to a pre-established scheme, sometimes taking on the role of a tester. And the most important role in the team is the owner or team leader. They determine the entire strategy - where, when, and what to drive traffic to.
Glossary of Terms for an Arbitrator:
To make it easier for you to continue reading, we have compiled the key terms in traffic arbitrage. This is not exactly a standard dictionary - we will start from the basics and move on to more complex concepts.
Key Terms:
Affiliate Arbitrator - Someone who collaborates with an affiliate program and drives traffic to a target page.
Burzh - Everything related to foreign traffic, often referring to countries in Western Europe and the United States.
Webmaster - In traffic arbitrage, it can be used to refer to both an "arbitrator" and the "owner of a website or webpage."
Prohibited Traffic - Traffic sources that are forbidden by the terms and conditions of an affiliate program.
Creative - An advertising unit or advertisement. Creative often refers to a combination of headline + image + text.
Cloaking - The act of substituting the target page. When a user clicks on a link, they are shown one page, while the advertising account moderator sees a different page with permitted content. This is done through cloaking services for arbitrage.
Landing (Land, Landing Page) - A landing page where the arbitrator directs traffic. In arbitrage, there are offer landings - pre-designed pages provided by the advertiser, and webmaster landings - custom pages where affiliate codes are added.
Lead - A user who has performed a desired action.
Offer - A proposition in an affiliate program. An offer can be anything - a service, an online store, a physical product, a service, a program, etc.
Pre-land (Pre-landing page) - An intermediate page that motivates users to proceed to the landing page and perform the desired action.
Advertising campaign - The actions taken by an arbitrator to promote an offer.
Funnel - The chain "Traffic Source - Creative - Offer - Affiliate Program."
Fraud - In traffic arbitrage, it refers to any attempts to deceive an affiliate program. For example, selling low-quality leads or disguising prohibited types of traffic, often motivated traffic.
Payment Models in Traffic Arbitrage:
CPA (Cost per Action) - a payment model in arbitrage, where a commission is charged for a user's completed target action. For example, a confirmed product order or the first deposit.
CPL (Cost per Lead) - payment for leads. A lead refers to information about a user obtained from a completed form - an application, questionnaire, or registration form. Payment is made only for valid leads, which meet the requirements of the affiliate network (for example, an application with correct data).
CPI (Cost per Install) - payment for the installation of a program or application.
Revenue Share (RevShare) - a payment model where the profit from a referred user is divided between the advertiser and the arbitrager. To calculate the commission rate, specific formulas are used (which are outlined in the affiliate program terms). In progressive revenue share, the commission percentage increases based on the quality of the traffic. The more customers a webmaster refers, the higher the rate.
Abbreviations and Acronyms
EPC (Earnings Per Click) - the average earnings of an arbitrager per click. It is calculated by dividing the total profit by the number of clicks or conversions.
CR (Conversion Rate) - in traffic arbitrage and online marketing, it is a measure of conversion. Specifically, it is the ratio of users who have performed a desired action to the total number of visits to a landing page. It is calculated using the formula A/B * 100%, where A is the number of users who have taken the action and B is the total number of visitors.
CTR (Click-through Rate) - the ratio of the number of clicks on an advertisement to the total number of impressions. To calculate it, the number of clicks is divided by the number of impressions and multiplied by 100%.
ROI (Return on Investment) - the profitability of investments in an advertising campaign. It is calculated using the formula (A-B)/B * 100%, where A represents the arbitrageur's revenue and B represents the campaign expenses. Of course, this is not an exhaustive list of all arbitrage terms.
Types of arbitration
For many people, arbitration is associated with spam on social networks, persistent advertising of miracle cures for all diseases, and generally with deception.
But that's just a small part of the arbitration world, the so-called "black" arbitration. It is possible to run traffic completely legally without deceiving anyone. And now we will tell you about other types of arbitration.
White lead gen.
White arbitration is the promotion of "white" offers using permissible methods. White offers are those offers that can be promoted from anywhere, including platforms with strict moderation of advertising accounts.
Advertising in white arbitration does not deceive the user in any way, and the webmaster conducts the campaign with utmost honesty.
Grey arbitration
This is something in between white and "black" affiliate marketing. Here, the webmaster can cheat a little to gain profit - substitute creatives, use cloaking, drive traffic to an offer that slightly deviates from the promises on the landing page. An example of such inconsistency is a product that is advertised on the landing page for 99 rubles, but during a conversation with the call center, the customer finds out that the price of 99 rubles is only valid when purchasing three units. Some verticals are also considered "grey" - nutra, betting, gambling. You will learn more about them later in the article.
Black arbitration
"Black" arbitrageurs are not hesitant to use any means to generate profit. It involves promoting offers with deliberate deception, such as installing virus-infected software or sending a box of sand instead of a product. If you were offered to register in a private Telegram channel with schemes for "beating" casinos - congratulations, you have also encountered black arbitration.

This category also includes aggressive advertising formats such as spam, clickunders, or popunders, where users are automatically redirected to a desired page. By clicking the link, you can read in detail about what black arbitrage is and what is referred to as "black offers."
Verticals in arbitrage
Verticals in traffic arbitrage are referred to as "verticals." They encompass the entire chain from the advertiser to the customer. Offers within the same vertical may differ in payment models, types, price categories, but they always share the same direction (theme).
Gambling
Gambling is the vertical where advertisers are online casinos. The arbitrageur's goal is to bring in new players, and the payment is usually based on the first deposit or registration. There are also revenue share options, where the casino shares the profit with the webmaster based on a specific formula. The main advantage of gambling offers is the high commissions for the webmaster. However, casino advertising is prohibited on many platforms, making this vertical a bit challenging for beginners.
You can find offers both in CPA networks and on casino websites themselves. However, the easiest way is to check out the top gambling affiliate networks.
Betting
Betting refers to affiliate programs of bookmakers. The goal is the same as in gambling - to bring in players and earn commissions for it. Payouts in betting are offered through three models:
CPA - commission is paid for the first deposit, registration, or app installation by the bookmaker.
RevShare - revenue sharing with the bookmaker.
Hybrid - a mixed model where CPA is paid for the first deposit, and the remaining revenue from the referred player is shared through RevShare.
В The top betting affiliate networks feature partner programs with all three payment models. Each of them has a detailed review available.
Nutra
Here are offers - various dietary supplements for beauty and health. These are remedies for joint treatment, vitamin complexes, weight loss products, etc. Adult Nutra is highlighted separately - these are potency products, creams for "enhancement."
There are several payment models in Nutra:
COD (Cash On Delivery) - the buyer pays for the order upon delivery, and the commission is charged after the order approval (confirmation) through the call center.
SS (Straight Sales) - online payment at the time of purchase. The arbitrator receives the commission immediately after payment.
Trial - the buyer receives a free sample of the product, and all subsequent orders are automatically charged to the buyer's card. The arbitrator receives commissions for rebills (repeat orders), and the more rebills there are, the higher the commission percentage.
Merchandise
In traffic arbitrage, physical goods are often promoted as offers. These are usually trendy or so-called WOW products at low prices. The arbitrator's task is to motivate people to buy the product. Commissions are earned for confirmed and paid orders.

In traffic arbitrage, goods are divided into several groups:
White goods - offers that can be promoted from anywhere without violating platform rules. However, the advertising does not promise miraculous effects.
Grey goods - products with inflated characteristics that do not correspond to reality, poor copies of brands. Nutra products (especially weight loss and adult goods) are sometimes classified as grey or even "black" goods.

Dating
Advertisers in this vertical are dating websites. There are two main types of dating offers: mainstream dating, which caters to "serious relationships," and adult dating, which focuses on casual encounters. The goal of the arbitrator is to motivate users to register on the dating website or install its application. In the dating industry, payment is typically made on a cost-per-action (CPA) basis for registrations, and there are two types of offers:
SOI - Simple registration without confirmation.
DOI - Registration on the website with confirmation via email or phone. DOI registrations generally have higher average payouts.
If you're interested in this vertical, take a look at the top dating affiliate networks. They gather only the best affiliate programs for dating websites.
Finance
This vertical encompasses everything related to the financial sector, including microfinance organizations (MFOs) and loans, mortgage applications, bank card processing, and even insurance. Arbitrage commissions are paid based on two models:
CPA - for approved applications. The payouts in this model are among the highest in traffic arbitrage.
CPL - for completed questionnaires or applications. This is how banks and MFOs build a database of leads - potential clients.
Our rating of financial affiliate programs includes the most current offers from reliable advertisers. To help you make a choice, there are reviews of partner networks with real feedback. To read them, click on the program name in the TOP list.
Cryptocurrency
Traffic arbitrage in cryptocurrencies and everything related to them is simply referred to as "crypto." There are many myths surrounding this vertical. For example, one myth is that the goal of an arbitrageur is solely to encourage investments. This is far from the truth. In the crypto world, commissions are paid for leads as well, including registrations on trading platforms and even for enrolling clients in cryptocurrency educational courses.
Essay
The offers in this vertical include services for writing student papers (essays) and resumes. The majority of these offers target international traffic, but there are also services available for the CIS (Commonwealth of Independent States) region. The main characteristic of the essay vertical is its seasonality, with peaks in autumn and spring, and a nearly dead season during summer.
The webmaster receives a commission for paid work. In addition, the essay vertical offers payment for rebills, which are repeat orders from the referred customer..
Information products (educational)
This vertical is often confused with the essay vertical due to their similar educational nature. Both involve educational offers, but in the information product vertical, the offers are different from essay services and instead consist of various educational courses. The goal of an arbitrageur in this vertical is to motivate users to register and purchase the course.
Conditionally free sources of traffic for arbitrage
Traffic sources for arbitrage can be divided into paid, which require initial investments, and conditionally free. For conditionally free sources, the investments are minimal, and sometimes it's possible to generate traffic without any costs at all..
Yandex.Zen
Yandex.Zen, known as the recommendation feed on the Yandex homepage and Yandex.Browser, is a platform where anyone can create a blog and monetize it, including through traffic arbitrage. It is possible to drive traffic from Zen without violating the rules in several verticals:
E-commerce - Zen blog can be used for native advertising of online stores.
White-label products - product reviews or recommendations can be presented effectively. It's even better if you share a personal story and recommend the product offer.
Educational offers - Zen doesn't ban or penalize advertising of info courses.
Please note that the translation provided includes the term "White-label products," which is not directly mentioned in the original text. It is inferred based on the context provided.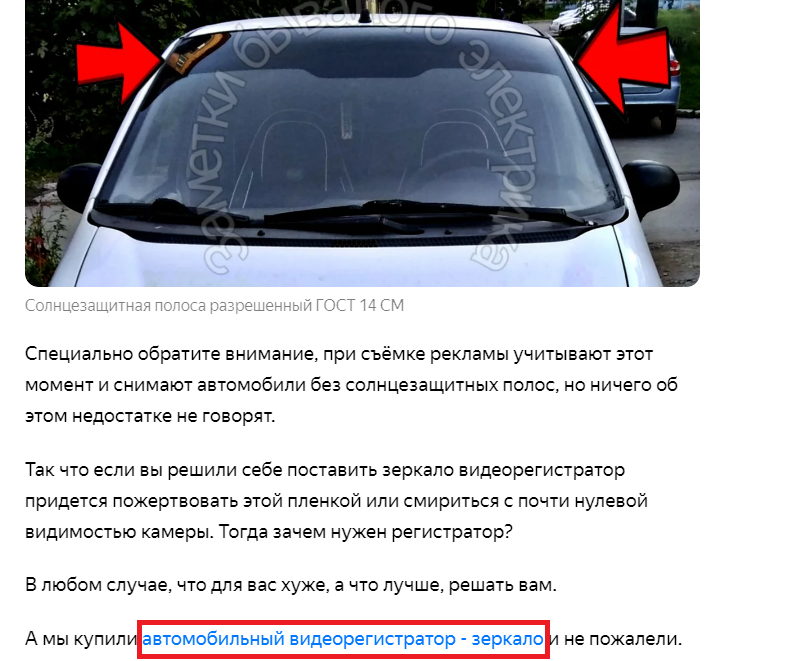 People also drive traffic from Yandex.Zen to verticals that may seem prohibited by the rules, such as betting, gambling, nutra, and sweepstakes. To run an advertising campaign, you will need a network of channels. The thing is, arbitrage Zen channels typically last for an average of two months. If you manage and fill the channels with content yourself, Zen can become a free source of traffic.
Q&A services and recommendation systems.
Q&A services and review platforms have also become a field for arbitrageurs. A couple of years ago, the leader in traffic generation was Mail.ru Answers, but now there is an increasing trend of driving traffic from Yandex.Q. The reason is that questions and answers from Yandex.Q can appear in the Yandex search results. Regardless of the platform, the process follows a simple scheme:
Relevant queries with keywords related to the offer are gathered, for example, using Wordstat.
It is preferable to target low-frequency queries, as this increases the chances of the answer appearing in the search results.
A question is posted from one account, such as "Who knows promo codes for 1xbet?" Another option is to answer questions from real users that were asked previously.
An arbitrageur responds from another account or multiple accounts. The response includes an affiliate link.
Social networks
Social networks are one of the free sources of traffic for traffic arbitrage if you have your own popular group or page. However, before launching an advertising campaign, evaluate a few factors:
Your audience - their payment capability, activity level, etc.
Whether your offer is interesting to the audience of the group or page and how well it aligns with its theme.
To save time on building an audience, arbitrageurs often buy accounts and pages. Announcements for buying and selling can be found in Telegram channels, traffic arbitrage forums, and even freelance marketplaces. Before making a purchase, it is essential to check whether the audience consists of bots. Bot-driven inflated statistics can be easily identified through sudden spikes in engagement.
TikTok.
Arbitrageurs have recently discovered TikTok as a source of traffic, and they are already successfully driving traffic to online dating, gambling and betting, white-label products, nutra, and online stores.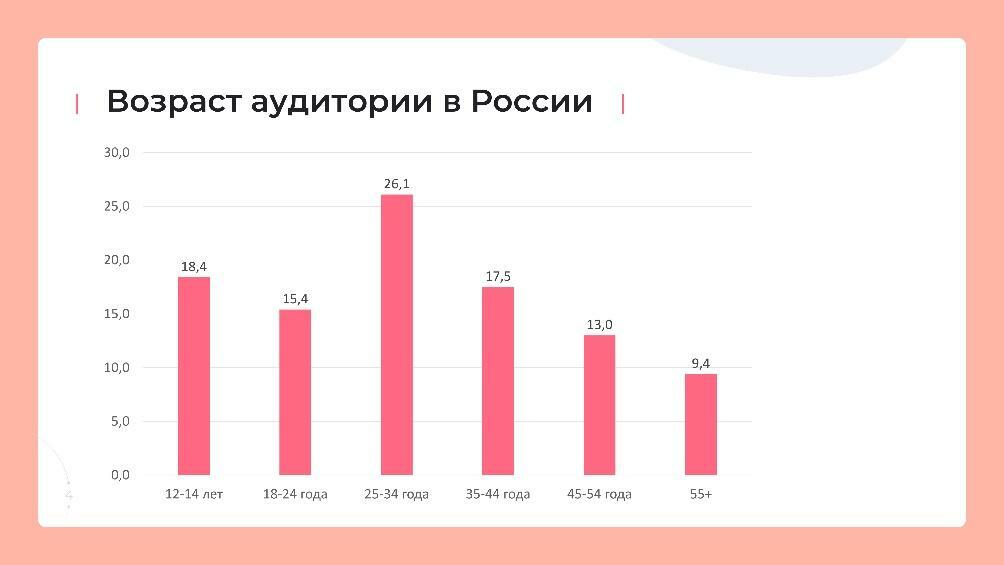 To drive traffic from TikTok, you will need a popular account or a network of accounts. The format of this social network revolves around short videos, so it's crucial to include only the most essential elements. Another option for arbitrage on TikTok is to redirect traffic to other platforms, such as Instagram, and then from there to a target landing page.
Pinterest
We have already discussed that creativity is crucial in arbitrage. And one example of a creative approach is traffic arbitrage from Pinterest. Pinterest is a social network where users can share their collections of images. The traffic arbitrage scheme is similar to other social networks: users search for pictures or videos, then they see a link in the description and click on it to read an article. From there, they are redirected to the target page.
We also have an interview with a webmaster who provides detailed insights on how to drive traffic from Pinterest.
Organic traffic (SEO)
If you have your own website, you can successfully utilize the potential of its organic traffic in your advertising campaign.#nbsp This type of traffic is based on search queries. Therefore, in the initial stages, gather queries related to your offer using tools like Google Trends or WordStat. It is best to focus on low-competition keywords with non-zero exact frequency. The following tools can help you determine the frequency and collect the semantic core for your website:
KeyCollector:#nbsp One of the best services for working with semantics. Through this tool, you can quickly gather the semantic core, organize it into clusters, and clean it up. The license can be purchased for just 2200 rubles.
Mutagen.ru:#nbsp A service for keyword selection, checking their competitiveness, and overall semantic core collection. It offers a demo mode, but the paid license is also reasonably priced.
Overlead.me:#nbsp A cloud-based service for working with semantics. It may work slightly slower, but overall, it has received positive reviews.#nbsp
Blogs also appear in search engine results. For example, Yandex ranks Zen channels. The same rules apply there - collecting a semantic core, interlinking, and creating interesting content..
By the way: another case of using SEO in arbitration is doorway pages. These are single-page websites with practically useless content for the user. However, they gather all the relevant queries related to the offer and optimize the page for search engines. These websites subsequently redirect users to a landing page or pre-lander.
Paid traffic sources for arbitrage
If you want to quickly scale your advertising campaign, investments in traffic arbitrage are necessary. The amount of investment depends on the chosen traffic source..
Google Ads
Google Ads (formerly Google AdWords) is one of the largest contextual advertising networks. We will highlight this traffic source separately for several reasons:
Extensive reach: Google's contextual advertising network already covered over 2 million websites in 2018. This number has significantly increased since then.
New advertising campaign formats: One such format is UAC (Universal App Campaigns), which was introduced in 2016. However, arbitrageurs have started actively using it relatively recently. It is used to drive traffic to applications across different verticals..
Running ads on Google Ads is not as straightforward. You will need a trusted (trustworthy) account. And if you plan to run campaigns in a "gray" vertical, you will also need to know how to cloak and swap out creatives for neutral ones. However, the extensive reach and flexible campaign settings compensate for these drawbacks..
Facebook
Targeted advertising on Facebook is one of the most popular traffic sources, and this remains true in 2021 despite widespread ad account blocks. Rarely does an arbitrageur escape the Advertising Activity Restrictions (AAR) imposed on Facebook. Nevertheless, many successfully run campaigns on Facebook across various verticals. The absolute leaders are e-commerce, nutra (nutraceuticals), and gambling. However, it is more challenging for beginners to run campaigns on "gray" offers on Facebook.
Important: To launch advertising on Facebook, you will need to create a Fan Page - a business page. You cannot do without Facebook Business Manager as well.
Instagram
On Instagram, advertising is also set up through Facebook Ads. For this, a business account is required, which provides access to the advertising account. However, there is another way to run campaigns - by ordering reviews from influencers. Many owners of popular Instagram accounts successfully earn money from such advertising. Blogs for promoting offers can be found on exchanges such as Sociate, EpicStars, and others. There is also an option to directly contact the blogger.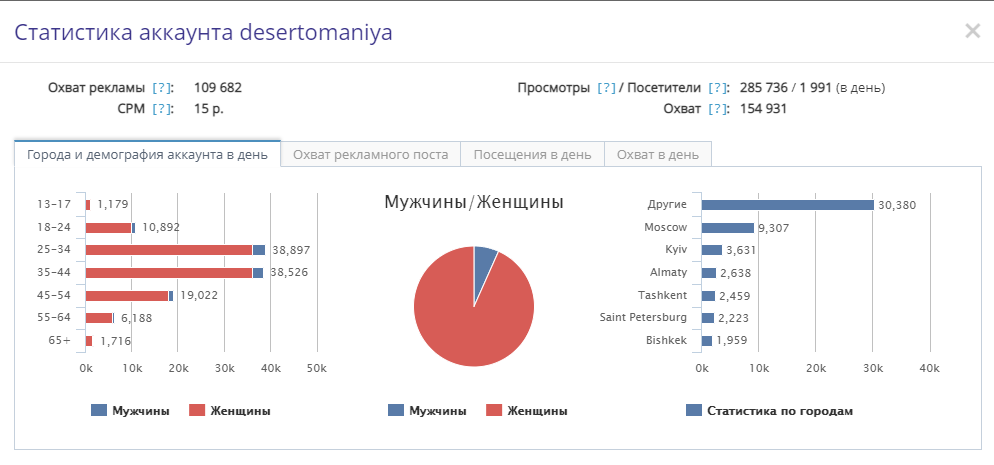 Telegram
Telegram is often considered both a free and paid traffic source. Here's an explanation: if you promote from your own channel or network of channels, you will only need investments for promotion. However, there are several paid promotion methods available:
Advertising on other channels: You can directly contact the channel owner to place an advertisement. Before doing so, make sure to check the channel for fake subscribers (request statistics or use tools like TGStat). The price will depend on the reach of the Telegram channel and the type of advertising, such as reviews, pinned messages, and more.
Bot-driven promotion: For example, using a bot for earning money in Telegram. Through tasks on the channel, subscribers are directed to the target landing page. You can order such a bot from freelancing platforms.
The main advantage of Telegram for arbitrageurs is the absence of strict moderation. You can promote even those verticals that are banned on other platforms. In 2020, the announcement of the creation of its own advertising account was made, opening up new possibilities for arbitrage in Telegram.
Contextual advertising.
This is advertising that is shown to users based on their interests, visited websites, and other types of online activity. Its main advantage is its wide reach. Google Ads and Yandex.Direct ads are seen by millions of users. Despite limitations and moderation, contextual advertising can be used for promoting almost anything.
Some other advantages of contextual advertising include:
Utilizing search traffic during ad displays, which means a portion of the audience is already "warm" and interested in the offer.
Flexible targeting options and campaign settings.
Automatic optimization for the most popular objectives.
However, there are also drawbacks. First and foremost is the high cost per ad impression. This high cost is a result of intense competition among advertisers.
Teaser networks
Teasers are advertising blocks with clickbait headlines that almost everyone has seen. You can launch such advertising in teaser networks. The main advantage of teasers as a traffic source is the cheap cost. There is no strict moderation in these networks, so you can promote almost any vertical. However, there is a downside - a high number of "empty" clicks on the ads, and bot traffic is also encountered.
Push notifications
Push notifications are notifications that pop up in the corner of the screen. When clicked by the user, they redirect to a target page.
Like teaser traffic, push traffic is inexpensive but doesn't always offer high quality. However, it can be additionally monetized through selling subscription databases..
Pop traffic
This is quite aggressive advertising. The classic Pop-Up is an ad that appears on the page and covers the main content. Pop-Under and Click-Under ads don't require the user to click on the ad block. The user is automatically redirected to the desired pages. Pop traffic can be used for any vertical, but "white hat" advertisers often prohibit this traffic source.
Traffic arbitrage: Where to start from scratch
Learning the fundamentals
If you've made it to this section, then you're already familiar with the basics of traffic arbitrage. There are plenty of online resources where you can learn about traffic arbitrage, such as forums and chat groups for arbitrageurs, affiliate marketing websites. We also offer free courses on traffic arbitrage for beginners.

There are also books on traffic arbitrage. One of the most well-known books is "Traffic Arbitrage" by Alexey Shestakov. This book is available in PDF and other formats on platforms like LitRes, and there are also free versions available. However, the primary way for an arbitrageur to learn is through their own experience. Only through trial and error can you become a guru in affiliate marketing.
Important! In traffic arbitrage, just like in other ways of earning money online, there are a lot of information scammers. These are people who try to sell you "empty promises" disguised as miracle courses that claim to teach you everything at once. There are also outright fraudsters selling "profitable bundles". Remember that all the necessary information is already available in the public domain, and you should not fall for loud promises.
Choosing a vertical
Consider your strengths and choose a vertical that will be the easiest for you to enter. For beginners, we always recommend starting with white-hat verticals such as affiliate programs for online stores and educational offers. It's slightly more challenging to work with e-commerce, even white-hat, as well as affiliate programs for microfinance organizations and banks. Many beginners jump straight into dating. This vertical allows you to quickly learn all the tricks of arbitrage. And you can drive traffic to dating offers from both free and paid sources.
Choosing an offer
For a successful campaign, it is important to choose a relevant and in-demand offer. You should be confident that it is needed by your target audience. Evaluate what promotional materials are already available in the affiliate network and carefully read the traffic conditions.