A landing page is a destination page that users arrive at after clicking on a banner, teaser, link in a social media post, or other advertising announcements. The likelihood of achieving the desired action, such as making a purchase, placing an order, downloading software, etc., directly depends on the quality and effectiveness of the landing page.
Creating a high-quality landing page can be quite challenging. If you lack the necessary expertise and resources, you may consider copying someone else's landing page or using pre-made templates. Let's explore how and with what tools you can achieve this.
Where can I find a ready-made landing page?
If you are involved in affiliate programs, ready-made landing pages can be found in almost any offer. However, it is essential to evaluate the landing page independently and request statistics on its effectiveness from your personal manager.
What to consider when evaluating a landing page:
Focus on sales speed: The landing page should facilitate a simple and quick purchase process. The easier and faster it is to buy the product, the better.
Single product offering: The landing page should not include more than one product or service. Its purpose is to sell a specific item or service.
User-friendly structure and attractive design: The information presented on the landing page should be clear and easy to understand. It should convey why the product is suitable for the visitor and its benefits.
Loading speed: The landing page should not be overloaded with scripts, heavy images, or animations. Faster loading times on your hosting are preferable. Therefore, pay attention to the loading speed when downloading the landing page. If it is slow, it will also be slow for the end user. Avoid using such landing pages.
Methods of copying a landing page
You can copy any landing page using several methods:

Page Source Code: Simply open the landing page you like in your browser, right-click anywhere on the page, and select "View Page Source" (for FireFox). The name of the button may vary depending on the browser you are using. However, the essence remains the same - you will see the HTML code that you need to copy and paste into your CMS to create a new page. But there is a downside to this method: you will have to manually clean the landing page from installed scripts, counters, and other add-ons. To configure the correct functionality, you'll need to understand the code.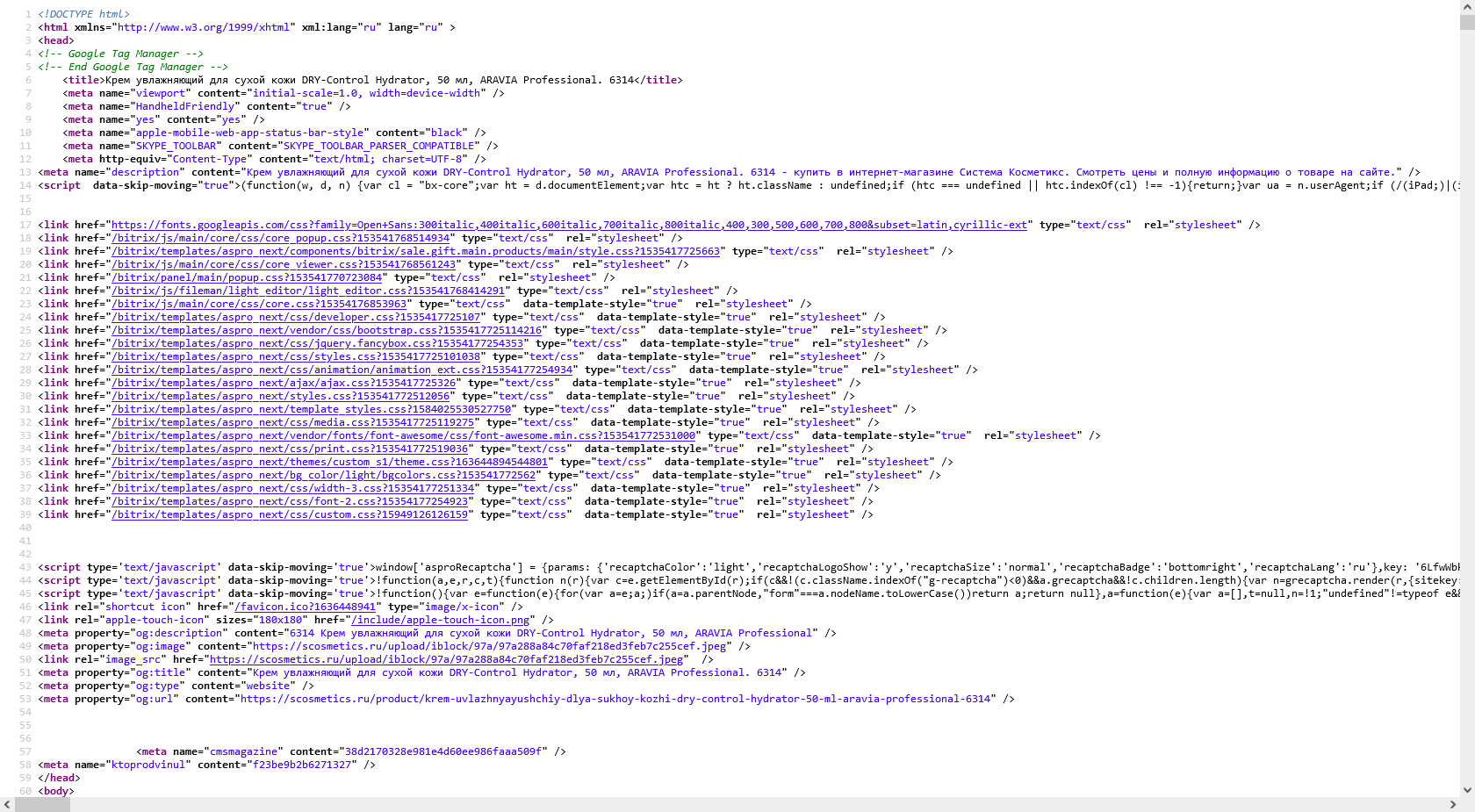 Button "Save As." When you open a landing page in your browser, you can save it to your PC as an archive. To do this, right-click anywhere on the page, select "Save As," and choose "Web Page, Complete" as the file format. In this case, copying the landing page will be complete, including all its settings. Afterward, you'll need to clean it from scripts, change links, etc.

Script. For example, DollySites can be used for this purpose. What's the idea? You install the script on your hosting and specify the website you want to download. When a visitor comes to your site, they will see an exact copy of your competitor's landing page. If the original landing page changes, you will automatically receive the updated version. However, this is a very complex method. The reason is that if you simply copy someone else's landing page, all the leads generated will go to its owner. To avoid this, you need to manually modify the script and work with its code.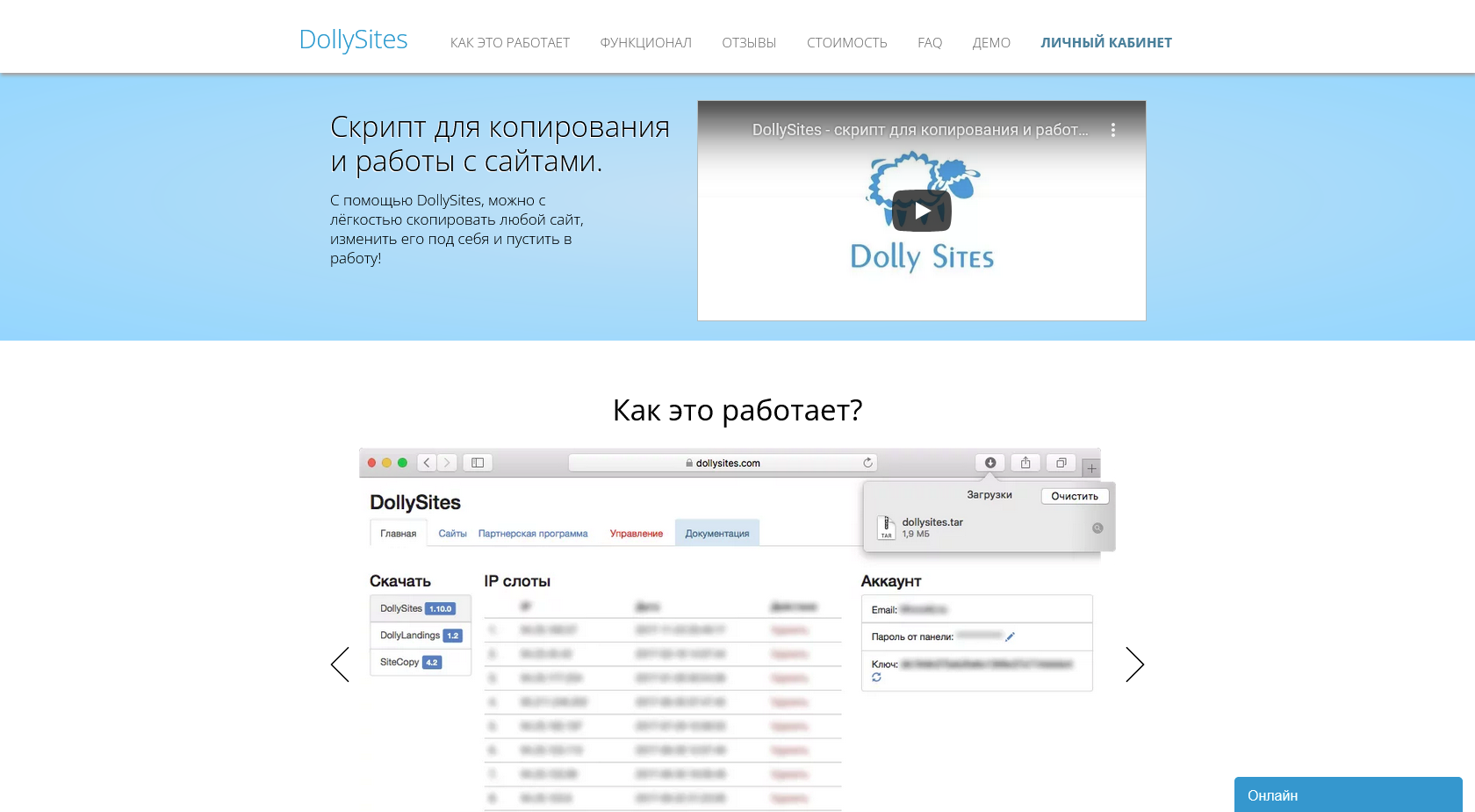 Software tools. The most convenient and straightforward method. You can install a plugin in your browser or a standalone program on your PC. They facilitate complete downloading of the landing page in the form of folders. Afterward, you will need to modify internal links, set up feedback, counters, etc. This can be done manually if you are familiar with coding, or with the help of internal tools provided by the programs. They will assist in cleaning up scripts, reconnecting metrics, changing the contact form with the client, and more.
Software for copying landing pages
Software that can be installed on your PC varies in terms of available functionality. Free or freemium programs allow copying a landing page, but editing will often need to be done manually. Paid solutions enable users to modify links or clean up scripts directly from their interface, saving the edited landing page ready for upload to hosting.
Paid
Sitesucker
The described software is designed for owners of Apple PCs and laptops (only works on MacOS). It can be downloaded directly from the App Store. To use the licensed version, one needs to pay around 5 USD. It does not have a Russian language option, but its user-friendly interface in English makes it easy for even beginners to quickly understand how to work with it.
Teleport Pro
Popular software that allows downloading landing pages or websites of any size. Its significant advantage lies in the capability to copy multi-page websites. You can download either specific pages or set up filters (e.g., if you only need to download images). An additional benefit is its integration with browsers and the ability to work in multi-threaded mode. The software is paid, but there is also a free version available with limited features.
Free
Cyotek WebCopy
Free software that helps you download landing pages to your hard drive or scan other landing pages. To obtain the web file, simply install the program, enter the desired URL, and click "Copy Website." The advantage lies in its ability to see and save the hierarchy of the downloaded landing page. However, there is one drawback: Cyotek WebCopy does not work with JavaScript – they simply won't be copied.
HTTrack
The program allows you to download the landing page to a local file. It helps save everything that is located on the server and also enables you to modify the landing page according to your needs and upload it to your hosting.
Online copying services
CopySite
A paid online service that allows you to quickly download landing pages. All you need to do is go to the service, enter the URL you want, and check the copying result after a few minutes. The service enables you to customize external links, remove spy scripts, counters, widgets, etc. Payment is made after checking the copying results, with prices starting from 50 rubles per 1 landing page. After copying, you can upload the result to your hosting and start working with it.
COPYSTA
In essence, this is not an automated service but a contact form with a specific service provider. The developer promises to respond to customers within 15 minutes after submitting the request. You can order simple downloading of a landing page, code modifications (scripts, metrics, links, etc.), image replacements, or installation of an admin panel. The cost starts from 3000 rubles and depends on the required actions.
RoboTools
A paid online service that can download websites or restore them from web archives. It offers features such as removing any tags, previewing results directly on the server, handling redirects and URLs with special characters, integrating with the SAPE exchange, and closing external links with the nofollow attribute. Additionally, it collects statistics on the usage of JavaScript, img, CSS files, etc., on the downloaded landing page. Prices start at 2.58 USD for 250 pages.
Conclusion
Copying a landing page is a great opportunity to obtain a high-quality landing page that will cost less than developing one from scratch. Online services and self-service software can significantly reduce costs and speed up the process, which directly affects the final earnings. Depending on the number of landing pages needed and your own skills, you can use both free and paid solutions.