If you decide to create your own website, then one of the first difficulties you will face is the choice of hosting. Hundreds of companies will offer you to host your website files on their servers, but who to contact?

After all, a very bad server or technical support service may be hiding behind a beautiful hosting site. Let's determine what types of hosting there are, and how to choose the right hosting for any type of site.
What is hosting?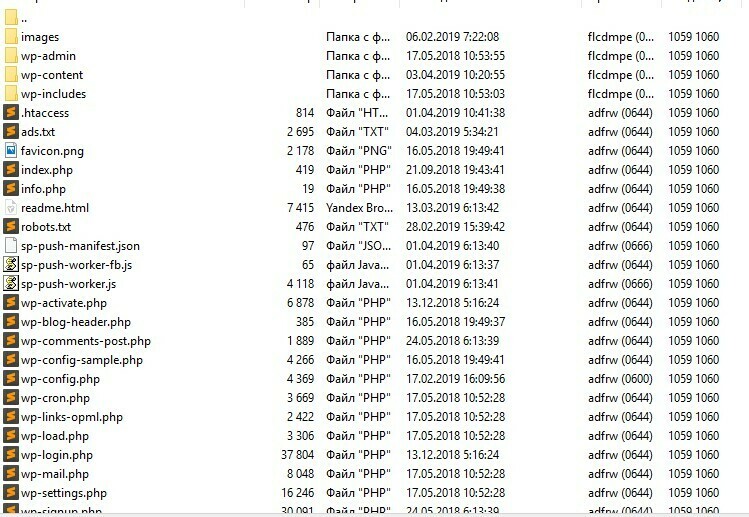 Hosting is a service for providing server space for a website or application. Usually, the same service includes a place for mail, databases, users, etc. Hosting services differ in support of various services and scripts, as well as in the size of disk space, the number of sites that can be hosted, the number of FTP users and a number of other criteria, which we will analyze below.
What is VPS/VDS hosting?
A VPS (Virtual Private Server) or VDS (Virtual Drive Server) is a location provided to a user on a virtual dedicated server that is located on a separate physical machine. VDS differs from regular hosting with root rights (full access), which allows you to install any programs and scripts, as well as have full access over all files and processes in the system. Also, it allows you to have an unlimited number of files, sites, databases and FTP users.
Rent/Buying a server
A server is a physical machine that can be rented or purchased from a hoster. You can use the server not only for hosting websites or applications. You can host game, mail, or file servers on such a machine. One of the main advantages of the server is scalability. Not enough computing power or space? It's easy to add, just buy equipment.
If you decide to buy your server, then you can host it right in the office. For small machines, this is the ideal solution. If the server is professional, then it will need a good data center, with good cooling and Internet.
Usually, you don't need your own server to create and host any type of site. This is an extra waste of money that will not justify itself. In extreme cases, you will have enough VDS hosting.

Unlike VPS/VDS hosting, you have complete freedom of action on your server. You can change the configuration of hardware or software. But you will have to maintain and update yourself. Therefore, it is easier to rent a server, and then the hoster will take care of all the maintenance and support of the server.
What is virtual hosting?
Virtual hosting is the simplest type of hosting. The hosting company simply allocates you a place on one of the servers.
Advantages of virtual hosting:
Easy to set up
It's cheap
There are many options for choosing a hoster
Disadvantages of virtual hosting:
Does not withstand heavy loads
Limited resources
There is no variability in settings
Possible "bad" neighbors by IP
If everything is clear with the pluses, then it is worth focusing on the minuses. Conventional virtual hosting is very limited in the resources and settings provided. You will be limited in the number of sites hosted on the hosting, in the number of users and database accesses. Also, you will not be able to change the PHP version yourself or connect other scripts necessary for work.

About the bad neighborhood. Search engines understand which site is on which IP. If the site spreads viruses or other malware, it will be pessimized in the PS. All sites that are on the same IP with him may also suffer, since one IP for several sites is a clear sign of their affiliation.
What types of sites are suitable for virtual hosting?
This type of hosting is well suited for:
Single-page sites
Corporate websites
Small forums
Cloud hosting
The main difference between cloud hosting and VDS is that it is scalable and variable. If, when renting a VDS hosting, you will be content with the hardware and OS that the hoster provides, then in cloud hosting you can configure the system as you see fit. And if there is a shortage of space or capacity, you can rent additional ones. Also, one of the advantages of cloud hosting can be considered payment upon consumption of resources, rather than a monthly fixed payment.
From a security point of view, cloud hosting also wins. When storing a website on VDS, all files are physically stored in one place. In cloud hosting – in different.
If we talk about reliability, then cloud hosting beat everyone here. If your VDS or at least part of it crashes, the site or application will stop working until the hoster restores the server. If one of the servers in the cloud hosting falls, the others will simply take its place and the site will continue to work.

Price is the main disadvantage of hosting in the cloud. Usually, it is at least twice as expensive as a VDS host. Variability and the ability to choose for yourself what and how much you need come to the rescue. But it's not so simple here either. Sometimes webmasters cannot sensibly assess the capacity they need and take too little, which leads to the site's inoperable.
Collocation
If you decide to use your own server, but do not know where to place it, look for a hosting with a collocation service. The hosting company will take your server to its data center and will be engaged in its maintenance and updating.
Why don't you need to take free hosting?
In no case do not use free hosting. There are a number of reasons why this should not be done. Starting with the slow response of the server, ending with advertising that free hosting can place on your site.

Also, it is worth considering that the site on free hosting will not be taken into any monetization system. From the point of view of SEO, such a type of hosting will only negatively affect the overall promotion of the site. How can a website be considered high-quality if the webmaster did not even want to place it on a normal hosting?
Here are a number of other reasons why you should never use free hosting:
You may have problems accessing your own files
Some hosting companies allow you to use only their domain names (site.freehosting.net)
No site backups
Poor protection system
Lack of technical support
Placement of HTML sites only
Inability to install
CMS systems
And again, and again, and again...
How to choose hosting, depending on the characteristics of the site?
If you have a ready-made website and you need to choose a new hoster, then you need to understand which hosting is suitable and which is not.

As you found out in advance, free hosting is not even worth considering. We will choose between virtual hosting, cloud hosting and VPS.

If you have a regular corporate website with low traffic and load, then virtual hosting is quite suitable for you. The same applies to single-page websites and small forums.
If you have elements that load hosting, for example, an online calculator with the generation of excel and pdf files, then virtual hosting is not suitable for you because of the load. Pay attention to VPS or cloud hosting.

For large content projects or forums with high attendance, it is also worth paying attention to the cloud or VPS.

As for cloud hosting in general, you don't need it if you don't get paid periodically and you already have a VPS. No need to pay more for the same.
Large portals with an attendance of 100,000+ users per day should look towards the cloud or a separate server.
By what criteria should I choose hosting?
There are a number of criteria that you should pay attention to when choosing a hosting.
These criteria include:
Hosting technical support
Test period
Where are the data centers located
Rates
Set of available functions
The amount of space on the hosting
Reviews about the hoster
Uptime Hosting
Protection against viruses and attacks
Availability of additional services
Automatic file backup
Allowable CPU load
The amount of RAM
Traffic restrictions
Number of databases
Number of sites
Hosting technical support
An important criterion when choosing a hoster. Agree, in the event of a website malfunction, the hoster's efficiency plays an important role. After all, the longer the site is, the more likely it is to lose positions in search results. The faster the TP responds and helps to solve issues, the better.
Test period
The test period is needed in order to understand whether this hosting is suitable for your site. Before you pay for hosting for a long period, try it out. You may not be satisfied with the response time of the servers or the attitude of the TP to you. If you are satisfied with everything during the test, then you can pay for hosting for a long time, so it will be cheaper.
Location of data centers
The closer the data centers are to the region of your promotion, the faster the site will load. Also, according to the law of our country, all data that you collect about users must also be stored on the territory of the Russian Federation.
Rates
It is best if the hosting has a tariff constructor. But even without it, be sure to study all the nuances of the tariff. Especially, pay attention to the restrictions, the cost of the tariff and whether there are hidden conditions.
Set of available functions
Not all hosting services allow you to change the PHP version or edit the htaccess file. Pay attention to the hosting functionality during the test period, so that there are no surprises later.
Available space size
The more available space there is in your tariff, the better. Compare hosting services by this parameter. Agree, it will be unpleasant if you pay for hosting, and you don't have enough megabytes of space for your site. Sensibly assess not only the current situation, but also think about how much your site can weigh in a year. After all, if you are developing a website, most likely its size will also grow.
Reviews about the hoster
Reviews are what you need to read first. But do not forget that sometimes reviews are bought or vice versa, competitors write negative. Evaluate the overall color of the hoster's brand and keep in mind. But reviews should not be a decisive factor in making a decision.
Uptime Hosting
Uptime is the time that the hosting is running. Anything happens, they can turn off the lights in the data center, or a fire may happen. Maybe a competitor came with an axe and cut the Internet line. In general, you can find 1000 and 1 reasons why hosting may not work for a while. The shorter the time, the better. Pay attention to this indicator first of all, this is the most important. An ideal uptime can be considered an indicator of more than 99%.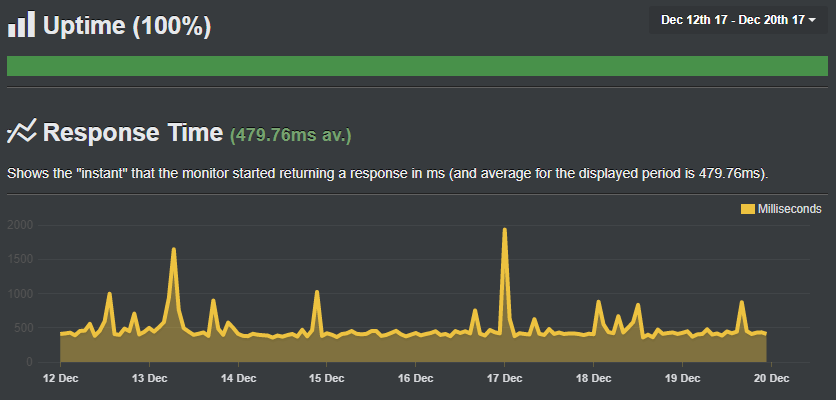 Protection against viruses or attacks
If your site is infected with a virus, a good hoster will warn you about it and help you get rid of it. A bad hoster will simply block your service until the problem is fixed. Also, a good hoster will help you protect your site from attacks and DDoS. But this is also not the most important thing. After all, these are additional features, and not the main responsibility of hosting.
Additional services
Many companies combine with services and provide mutual services. Some hosting companies have teamed up with the PromoPult service and offer you to immediately start SEO website promotion. Others will install 1c-bitrix for you, others will offer to put an online chat on the site. If you need it, use the free service. Otherwise, don't pay attention.
Automatic backups
This is the second thing to pay attention to after Uptime. Your site could have been hacked, or you put it yourself, it doesn't matter. It will be a big plus if there are always fresh backups on the hosting. Good hosters make a daily automatic backup that does not take up space with you. Such hosters will go to heaven without waiting in line.
Permissible load
Load is a big problem for many sites. Parsing, unoptimized database queries, a sharp increase in traffic or indexing of the site, all this can lead to the fact that the hoster will be forced to restrict access to your site due to exceeding load limits. Check the acceptable limits before buying hosting.
Random access memory
This is relevant for servers. How much memory will your server have? Is this volume enough for you and is it possible to increase it? The answers to these questions need to be known.
Traffic restrictions
Some hosting companies still have traffic restrictions for websites. This can be a problem if you have an information portal or aggregates. For ordinary corporate websites or Landing Pages, this should not be a problem.
Number of available databases
Many hosters limit the number of databases available for creation. If you plan to host more than one site, be sure to specify how many databases you can have. Usually, it is 5-10 pcs. Although many already make this indicator unlimited.
Number of sites
If one site will be hosted on the hosting, you can ignore this parameter. But if there are several, then be sure to specify the limits. Unlike databases, this limit is unlikely to be increased by request in TP.
Why not buy hosting in the same place as the domain?
If you decide to buy hosting and domain in the same company, you should think hard and at least look for information about this company on the Internet. Previously, there were often cases when the hoster simply registered the domain for himself, and just let you use it. Agree, it will be unpleasant to find out that your domain is not really yours. Of course, you can try to get your domain name back through the court, but it will not always work out. This kind of thing used to happen before, now it is less common.

The second nuance is the price. Usually domain registrars hosting costs much more than companies aimed mainly at hosting.
What kind of hosting should I buy?
Let's look at a few hosting companies that are worth paying attention to. All of them have been tested for years and thousands of webmasters.
Webhost1
The webhost provides high-quality hosting from 100 rubles. The longer the payment period, the cheaper the hosting costs. Hosting servers are located in Germany and Russia. One of the best hosting services, and this is not only our opinion.

Uptime hosting 99.98%. There is a test period of 7 days.

The hoster provides virtual SSD hosting, VDS/VPS, dedicated servers and domain registration. (The domain can be registered here, verified).

One of the advantages of hosting is technical support. They respond promptly and always help.
Beget
Another high-quality hosting. Thanks to its simple interface, it is well suited for novice webmasters. The prices of the tariffs start from 115 rubles per month.
There is a test period of 30 days. Uptime 99.81%.

They provide virtual hosting, server rental, VIP hosting, domain registration and even free hosting.
Reg.ru
REG is the most popular domain registrar in Russia. They have their own affiliate program for hosting and domain resellers. Hosting prices start from 124 rubles per month.

Hosting uptime is 99.94%, there is a free trial period. The servers are located in Germany, France and Russia.

They provide virtual hosting services, VDS, server rental, cloud hosting, collocation and, of course, domain registration.
TimeWeb
Another high-quality hosting. The company adheres to the policy of openness. Anyone can visit their office or learn about their life in a blog. Prices start from 129 rubles per month.

There is a free period of 10 days. Uptime hosting 99%.

There is virtual hosting, dedicated servers, domain registration and free hosting.
MCHOST
One of the most popular hosters in Russia despite the high prices. One of the advantages is very prompt technical support, working around the clock. There is a tariff constructor.

Prices start from 159 rubles per month. You can use a free period of one month. Uptime 99%.

The services include virtual hosting, VPS, server rental and domain sale.
SmartApe
Unlimited hosting, the data centers of which are located in Moscow. The hoster has no restrictions on traffic, the number of databases, FTP users.

Prices start from 145 rubles per month, there is a test period of 14 days. Uptime hosting 99.98%.

They provide virtual hosting services, server rentals, VDS, hosting for 1c-bitrix and colocation.
Conclusion
Think carefully about what functions the hosting you need should have. How much disk space do you need, what kind of load will be on the servers. Understanding this, you will be able to choose the ideal hosting in terms of price / quality ratio.

Always read reviews on different sites before ordering hosting from a new company.